Liverpool host Man City in the Premier League on Wednesday, just three days after their League Cup final loss to the same team.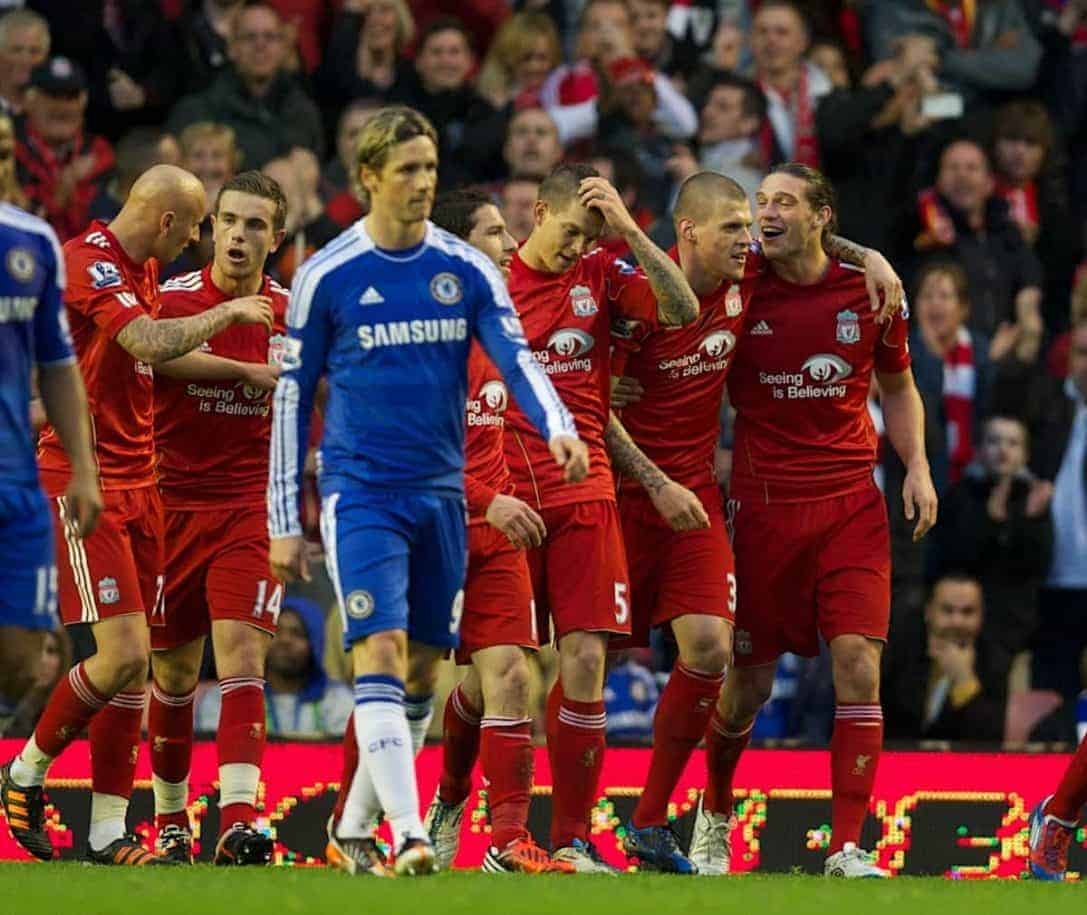 Jurgen Klopp and his players will no doubt still be hurting as much as we are following Sunday's heartbreak, but they have the perfect chance to bounce back on Wednesday.
It brings back memories of 2012, when Liverpool welcomed Chelsea to Anfield, just days after the Blues downed the Reds in the FA Cup final.
Kenny Dalglish's men recovered to record a 4-1 success in the final home game of the season, with current captain Jordan Henderson among the goalscorers.
There were mitigating circumstances surrounding the game, however, with both sides weakened from the final, and Chelsea having more than one eye on their upcoming Champions League final against Bayern Munich.
Roberto Di Matteo started only three players who began proceedings at Wembley – Branislav Ivanovic, John Terry and Ramires – while Dalglish made four alterations to his team.
Comparisons can definitely be drawn between that game and Wednesday's clash with City, but the latter feels comfortably more important.
Liverpool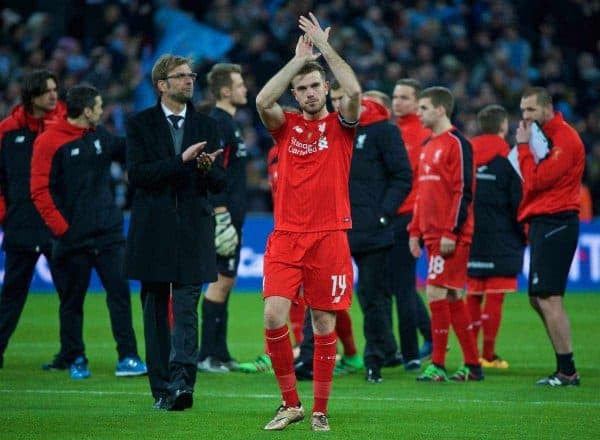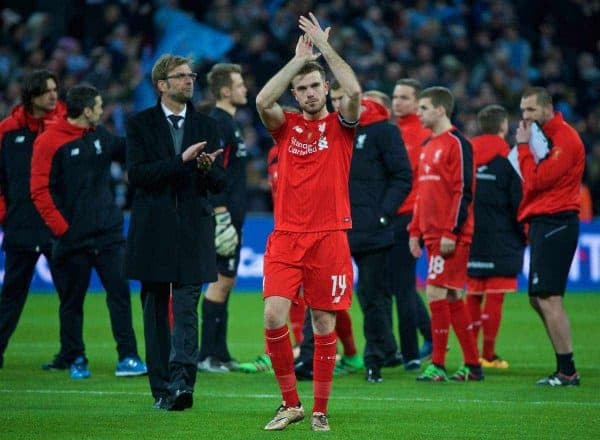 While there may not be much for Liverpool to play for in the league, barring pride, gaining some momentum and keeping confidence high is a big priority for Klopp.
The Reds are still in the Europa League, and a morale boosting win on Wednesday would bode well for their European double header against Man United – the first leg being eight days later.
Klopp is sure to ring the changes to an extent on Wednesday evening, but being too drastic with his lineup would be potentially damaging. Another defeat to City would hurt, especially if it was a hammering.
Many will be calling for Danny Ward to replace Simon Mignolet goal, following yet another high-profile mistake, but would throwing Ward in at the deep end be a wise move?
Nathaniel Clyne deserves a rest more than almost any other Liverpool player, and giving the right-back a breather and bringing in Jon Flanagan seems to make sense. Although Flanagan hasn't started a league game for 22 months so even that's a risk.
Alberto Moreno is another who will be feeling jaded after featuring heavily all season, and replacing him for Brad Smith would also make sense. Moreno though was subbed early, so his exclusion wouldn't be a fitness one.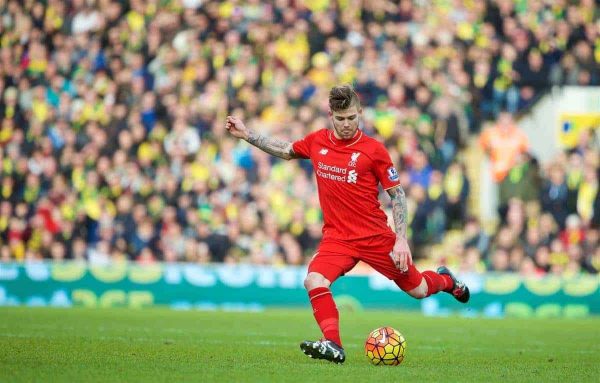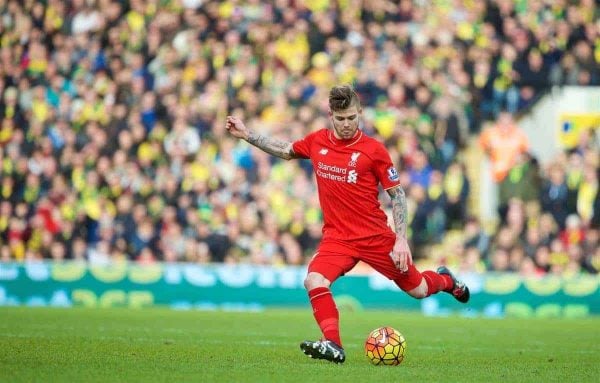 In truth, Moreno is deserving of being dropped anyway, considering his poor form in 2016 so far. He should be concerned about his long-term future in the side.
34-year-old Kolo Toure looks unlikely to start given his exploits at Wembley, while Lucas too usually struggles with two games in quick succession (Update: Lucas has been ruled out, Klopp says at press conference on Tuesday). Should Mamadou Sakho have recovered from concussion he should start alongside either Martin Skrtel or Dejan Lovren – both having now returned from injury.
Jordan Henderson has been a shadow of his former self since returning from injury, with his ongoing heel problem clearly hampering his influence on the side.
The skipper has to be managed carefully between now and the end of the season, and it seems a needless risk starting him after such a gruelling game on Sunday.
Exactly the same applies to Daniel Sturridge, who couldn't even take a penalty at Wembley because he was so ridden with cramp. There's surely very little chance of Sturridge starting this one.
Divock Origi impressed when he came on, and could definitely replace the 26-year-old, while bringing in Adam Lallana and using Roberto Firmino as a 'false nine' is also an option.
City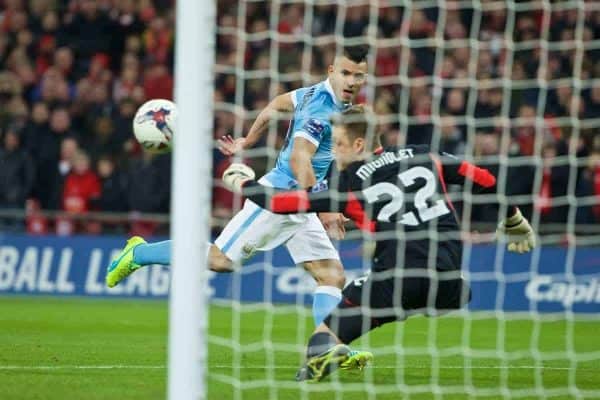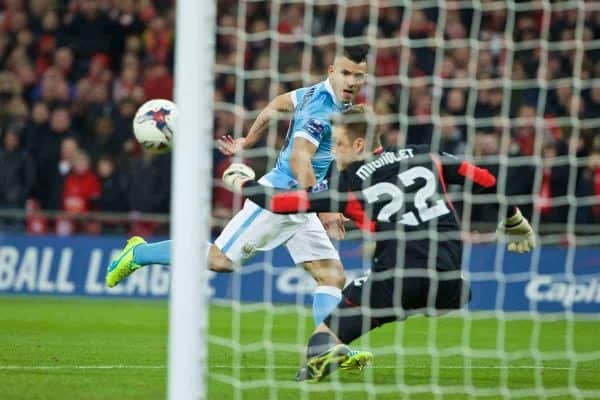 Whereas Chelsea had nothing to play for in the league four years ago and a Champions League final to look forward to, City need the points at Anfield to stay in the title chase.
Leicester City and Tottenham may both have won again at the weekend, but they have never been in a Premier League title race, and could well tighten up come April and May.
Arsenal's defeat at Man United was also an added bonus for Manuel Pellegrini's side and will give them extra motivation to pick up all three points at Anfield.
Pellegrini does have a tricky job on his hands when it comes to selecting his starting eleven, however.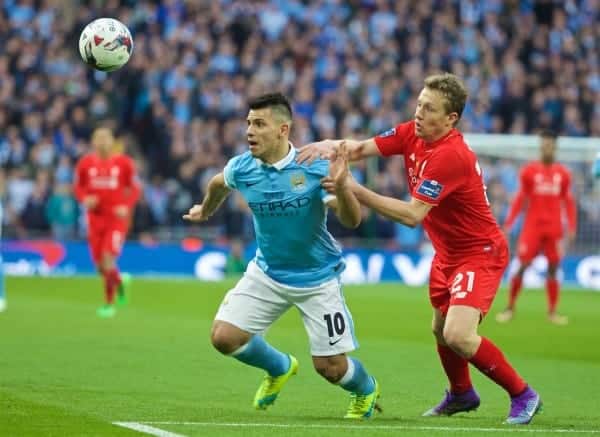 City are both an old and injury-prone side, and 120 minutes of football on an energy-sapping Wembley pitch will have taken its toll on the limbs of some star names.
Yaya Toure could barely walk at the end of extra-time, and it would be a surprise if the Ivorian started on Wednesday.
Vincent Kompany and Sergio Aguero have both had constant injury woes in recent years, and with Champions League football still very much alive this season, starting both would be a potential risk.
There is a middle ground that Pellegrini has to find, much like Klopp, in terms of naming a strong team but not fielding tired players. He knows that anything other than victory will not be good enough.
Tough To Predict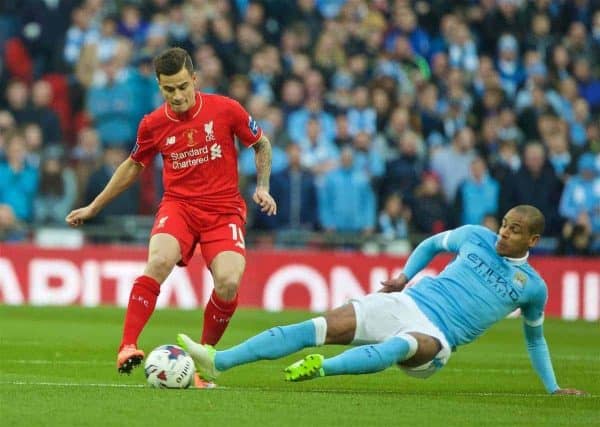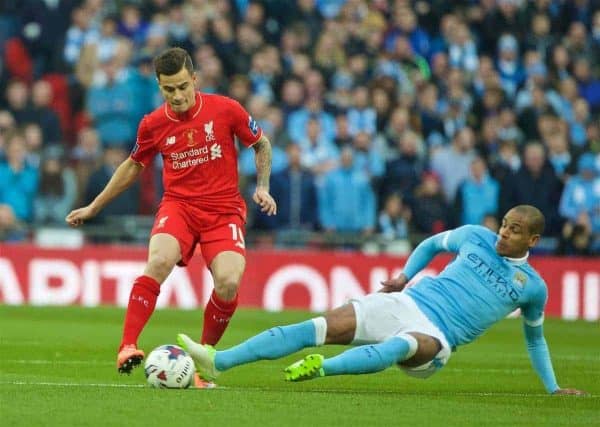 There was always a feeling that Liverpool would dispatch of Chelsea back in 2012, due both to how desperate for revenge they were and how weakened the Blues' team was.
Wednesday's encounter with City, while similar in some respects, has far more riding on it, and could be another high-octane affair.
Both Klopp and Pellegrini need to find a balance to their respective sides, with some players in need of a rest but too many changes representing a big risk.
Leaving out Moreno, Clyne, Toure, Lucas, Henderson and Sturridge may weaken the Reds, but there are more important matches that lie ahead, and bodies need to remain fresh.
Liverpool cannot afford for their season to fizzle out in a whimper, and responding from Sunday's loss in style would be greatly welcomed.
City are a strange outfit at times, and there is much chance of them turning over Klopp's men with ease, as there is them 'doing a Chelsea' and losing 4-1.
All will become clearer on Wednesday evening.
Potential LFC XI vs. Man City: Mignolet, Flanagan, Lovren, Sakho, Smith, Can, Allen, Coutinho, Lallana, Firmino, Origi.