Ahead of a likely move away from Bayern Munich this summer, German midfielder Mario Gotze is believed to be strongly considering a switch to Liverpool.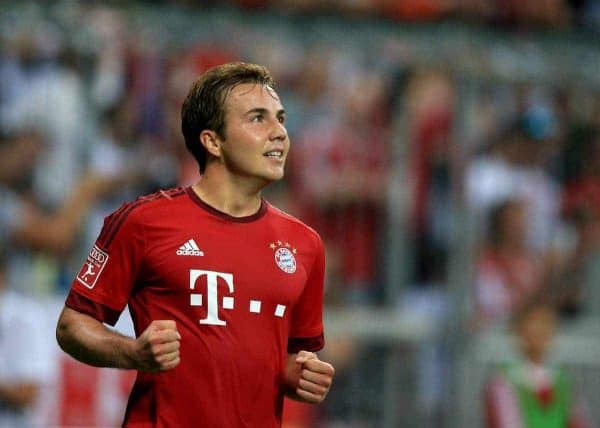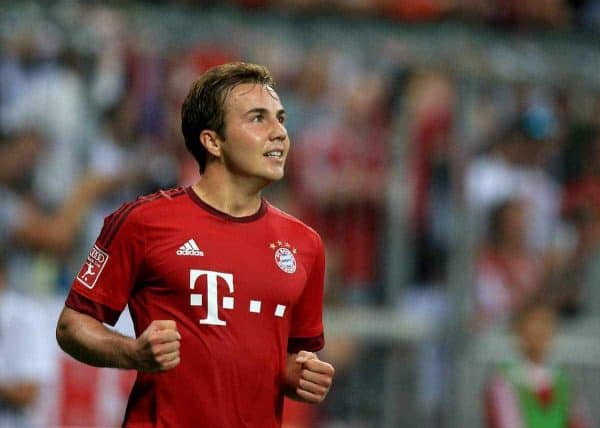 Gotze has been linked with a summer move to Merseyside since Jurgen Klopp's arrival at the beginning of October, with the 23-year-old's relationship with his former Borussia Dortmund a key factor behind any deal.
With Klopp believed to have made Gotze a priority target as he bolsters his squad for the 2016/17 campaign, the Liverpool manager could be buoyed by a new development.
According to the Mirror, Gotze has "set his heart on linking up" with Klopp once again, after three-and-a-half years under the 48-year-old in the Dortmund first team.
Gotze left Dortmund for Bayern in a deal worth around £30 million, but injuries and competition at the Allianz Arena have reduced him to a peripheral role under Pep Guardiola, something that may not improve following a change in manager this summer.
Carlo Ancelotti was announced as Guardiola's successor in December, but with reports claiming Gotze won't be offered a new contract at Bayern, his position seems unstable.
Dortmund are believed to be interested in re-signing Gotze this summer, but Liverpool is said to be his preferred destination.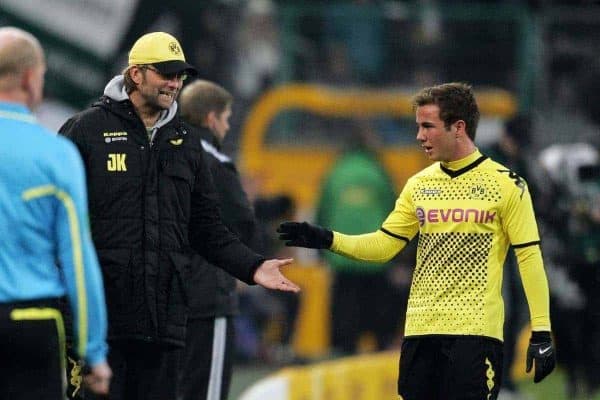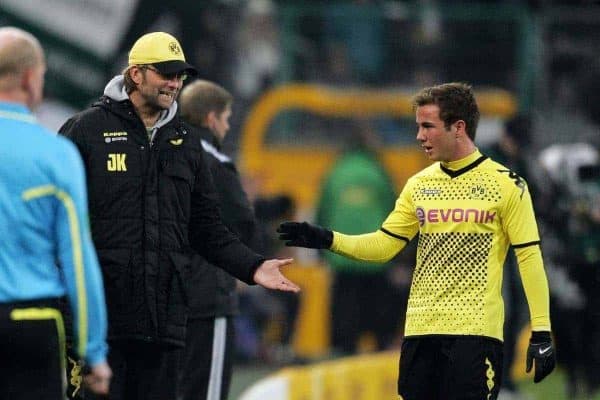 Remarkably, according to further reports from the Mirror, Gotze's reunion with Klopp could come at the bargain price of just £20 million.
"Klopp is in pole position to sign Gotze and may be able to get him for around £20 million as he looks to rebuild his squad at Anfield," claims John Cross.
Cross also lists Arsenal as possible suitors for the World Cup winner, though the veracity of his claims is questionable, with this standing as pure speculation at this stage.
Gotze enters the final year in his Bayern contract this summer however, and a move away from the club could mirror that of Toni Kroos in 2014.
Kroos left Bayern for Real Madrid with one year remaining on his deal, with the La Liga giants paying £20 million to secure his services.
This proved a bargain signing for Real, with Kroos establishing himself as a key player at the Santiago Bernabeu.
Gotze would arguably be even more important to Klopp's Liverpool, with his pace, skill and creativity potentially providing his former manager with a solution on the right flank.
The prospect of Gotze linking up with Philippe Coutinho, Roberto Firmino and Daniel Sturridge in the Liverpool attack is tantalising.
If Klopp is able to get the deal across the line, particularly at a bargain £20 million, Gotze could be the marquee signing needed to spearhead a new, successful era on Merseyside.