Our latest roundtable discussion looks further upfield, toward Liverpool's midfield and how the Reds should proceed with restructuring the centre of the park this summer.

Welcome to our roundtable discussion series on This Is Anfield, where we look at one upcoming or current theme surrounding Liverpool and ask the opinions of multiple onlookers as to how the Reds should proceed.
Here we're talking about the current midfield set up, both centrally and out wide, and what changes could be made over summer—both on an incoming and outgoing basis.
On our four-strong panel this time out we have BT Sport's European football expert Andy Brassell, ESPN and Fox Sports analyst and former United States international defender Janusz Michallik, the Daily Telegraph's Jonathan Liew and regular host Karl Matchett.
Central midfield is an obvious key area to any Klopp side as a whole, and by general consensus the Emre Can–Jordan Henderson pairing is the best Liverpool have at present, but is it a genuinely top[-four] pairing?
Which tactical or technical areas do the duo fail to impress in?
Andy: I quite like them as a pair, and would be keen to see them play together more as a pair.
The key for Can is keeping him in that role – his versatility damns him a little sometimes, putting him in situations where he's way short of his best, like at full-back or at the front of the midfield.
Maybe they miss that range of passing that Gerrard offered (and wasn't really lauded enough for), or that Nuri Sahin provided in Klopp's first Dortmund title-winning side.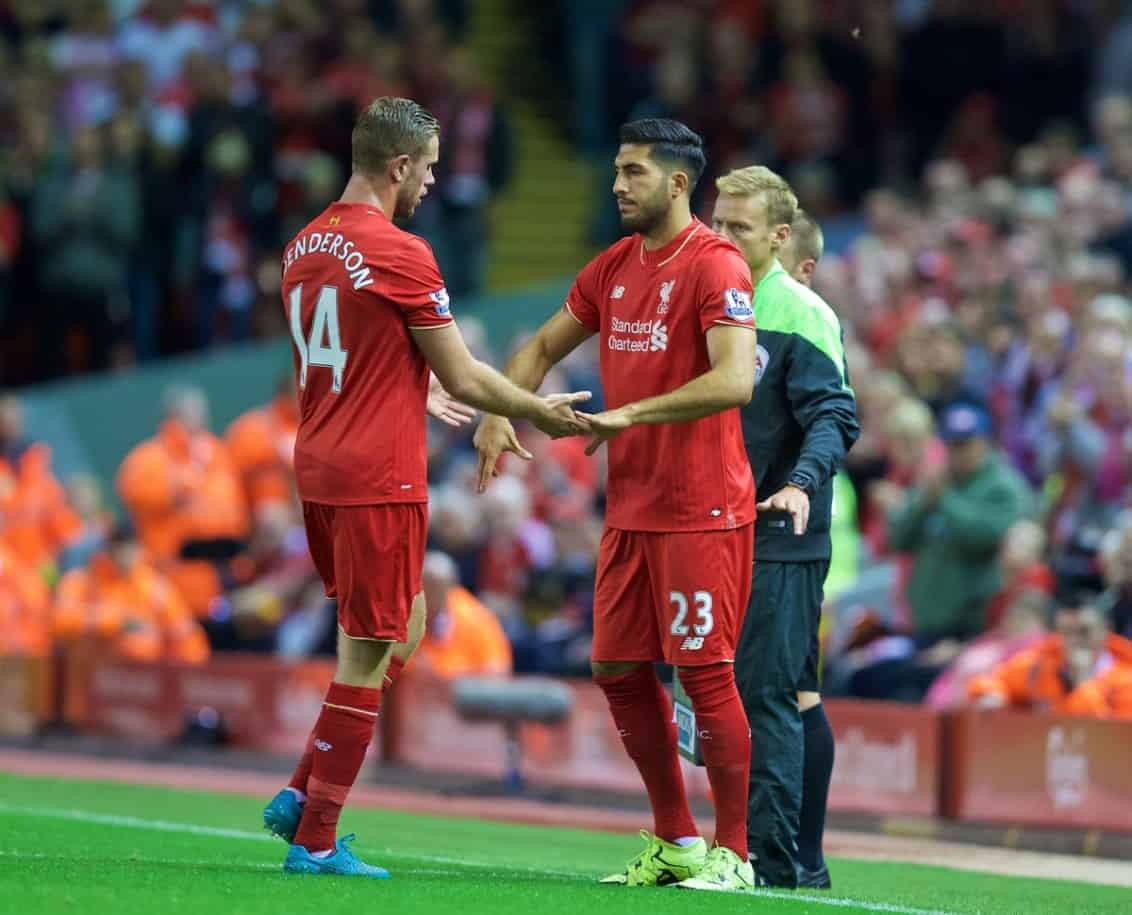 Janusz: I think that you need a player that has the ability to take the first few steps to break forward, to attack the space immediately and start transition with dribbling and penetration if need be.
It has to be a player that is good on both sides of the ball and is a simple conduit in possession and looks to play positive 99% of the time.
I think I see Can more in that setup. His role needs to be simplified and he will need to fall back more on his defensive duties. The fact that he can break forward with quality is a bonus. I don't see Henderson as a player that you guarantee time. He lacks sophistication and it's easy to read his intentions.
Jonathan: Technically, I think both of them are very good. Tactically, less so. There are times this season when I've seen Liverpool picked apart down the right, in the space that Clyne leaves behind him, and Henderson's basically nowhere.
I think Henderson's got a little bit of Gerrard-complex: he feels like he has to be everyone at once. Can's a puzzling one: I don't think I've ever seen him totally outclassed in a game, but equally I can't help thinking he should be more influential than he is.
Top-four quality? Sure. Whether they've got the potential to lift Liverpool's game to the next level, in the way that Bender and Sahin did in Dortmund's first title-winning season, I wouldn't like to say.
Karl: There are times they look a perfectly natural fit for each other, but both of them lack in actually making penetrating runs into the box. You don't want either to do it all game long, but the odd time as a surprise factor would add a lot to Liverpool's at-time stale recycling of the ball in the channels, simply because nobody moves beyond the striker.
There's also an issue of a lack of real aggression at times; both work hard and both will make tackles, but it's often reactive rather than a proactive approach. It's not their nature to necessarily be forceful throughout an entire game and Liverpool, as an entire team, need that in midfield more next season.
Is a new specialist holding midfielder—a destroyer rather than a playmaker—an absolute necessity for next season as a regular starter, or as a squad option for certain types of fixtures? Is Lucas Leiva capable of being this player, or should Liverpool finally move him on?
Janusz: If you consider the fact that for the most part Liverpool will play some variation of three in the midfield I don't see a need or a place for Lucas Leiva on regular basis. Yes, perhaps he is a good option for some games, and in fact having him in the squad could be beneficial throughout the season.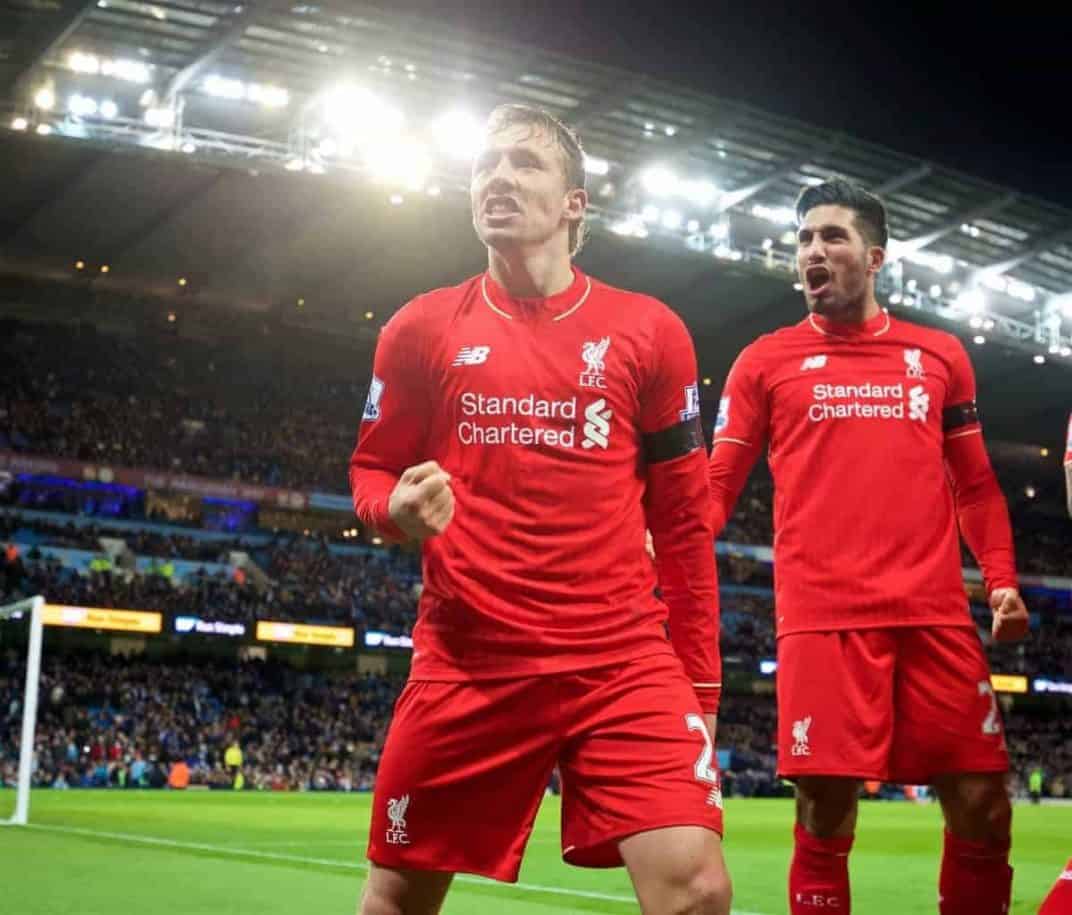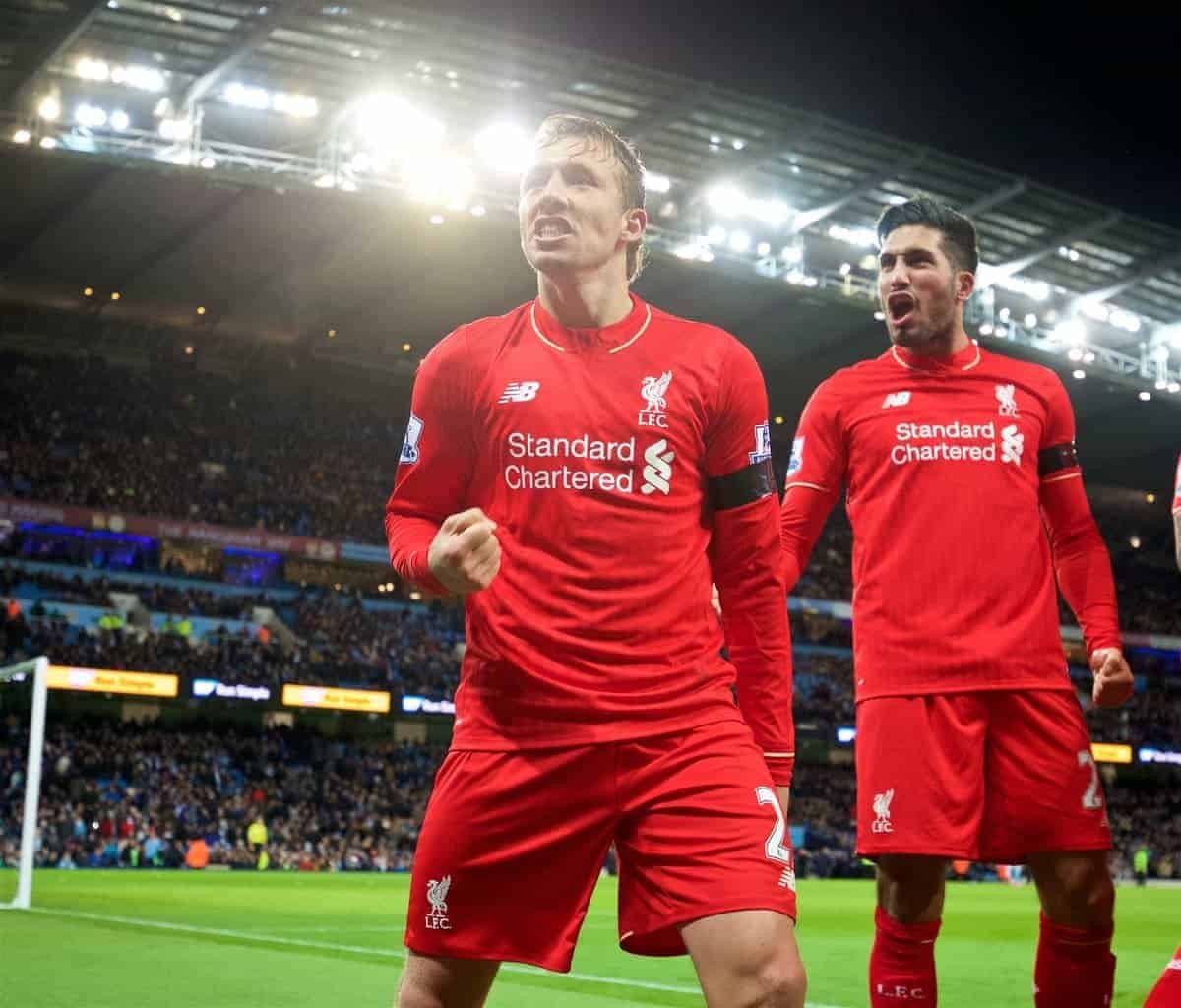 You will need a little bit of an enforcer from time to time. His passing game is not good enough for what Klopp will want to accomplish anyway—not from a player that sits deep and distributes. Xabi Alonso he is not.
Jonathan: Lucas could conceivably play that role in a pinch, in the way that Mathieu Flamini does for Arsenal with occasionally disastrous results, but I'd want some fresh legs in that part of the pitch anyway and if they can get any sort of money for Lucas while he's still the right side of 30, I'd be inclined to let him go and bring someone a bit younger in.
Karl: Liverpool absolutely need someone in the squad who can play a reductive role, but they don't need to be the first name on the team sheet.
Two good players who can offer both offensive and defensive qualities is more than enough to beat many other midfield pairings, given the overall setup under Klopp, but there are games when you need a sitter to simply destroy and allow others to do the building work. Some games will play a three-man midfield, others two.
Lucas hasn't been reliable in the role over the years so there's no reason to think he'll suddenly be any better. Should be offloaded.
Andy: See above – as long as he can pass, basically. Some might point to Klopp's use of Sebastian Kehl, a far more functional sort of central midfielder, at Dortmund, but I think that a more evolved sort of holder in that Javi Martinez/Nemanja Matic mouldy would be helpful.
I've never been totally sold on Lucas' defensive qualities personally, so I wouldn't persevere.
In the wide areas, Philippe Coutinho and Adam Lallana or James Milner have generally been favoured when all are available. While they each have positive traits, they don't all fit the profile of regularly contributing in the final third while also offering off-the-ball work rate. Which would you advocate being offloaded in the summer to make room or finances for new arrivals?
Karl: Coutinho stays, no question, though I maintain he should be moved to the right flank rather than the left. He'd still cut infield, link and drive centrally, but instead of always looking to shoot, he'll instead be on his right foot to slide through passes to the front men.
Neither Lallana nor Milner are perfectly ideal, but they both offer enough to suggest they can offer something next term—just not both of them. One or the other, and the loser has to be moved on. Which one depends on finances, interest and the traits of new players brought in.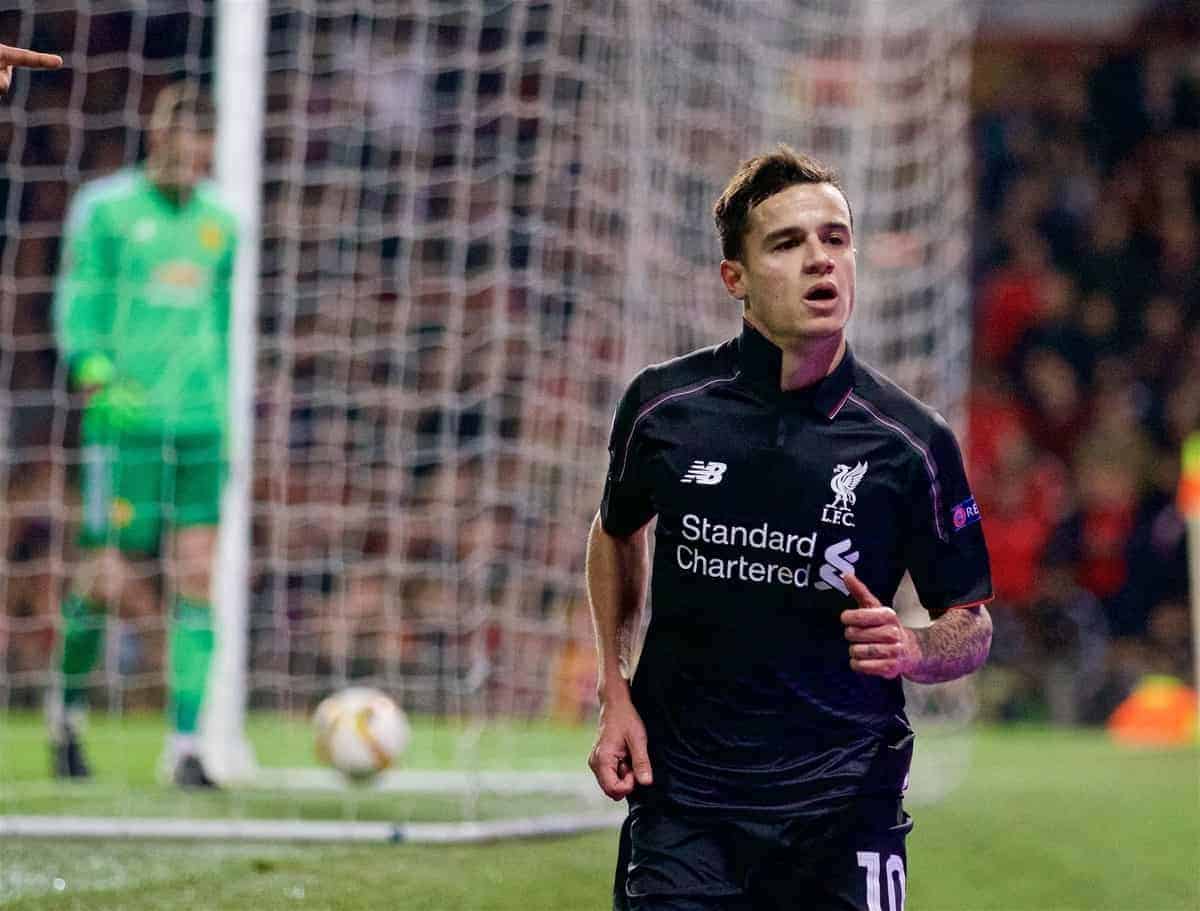 Andy: Coutinho needs to be a key piece as far as I'm concerned. Milner has the sort of adaptability that makes him an asset, even if he does divide opinion.
There's a lot to like about Lallana, but I'm just not convinced he can be that 8.5/10 player every week for a side that's looking to challenge.
Janusz: None go unless Milner's salary is needed to be dumped. We all know his value and versatility so I think that you still need a player like this. Next season is still a year of transition even though the pressure will increase. I can't see Klopp getting all the players he wants in one summer so I would keep him.
Lallana is a player that I still think can break through, however the end of this season is still important for him. I could see Klopp seeing him as surplus. Coutinho stays of course.

Jonathan: Lallana and Milner have always struck me as a slightly weird fit for a Klopp side, and while there's some residual value in keeping them around the place as "good lads", Liverpool need some proper adrenalin in the final third.
Coutinho I rate very highly despite my better judgement, and I'd give him one more (hopefully injury-free) season to make strides.
What do you make of Jordon Ibe's progress/stagnation this season, what is his ceiling and how will he be utilised next season—if at all? Would Lazar Markovic now have more of an impact in the current system at Liverpool and is there room for both?
Jonathan: Klopp clearly likes Ibe, or at least he did when he first came in. I know injuries were a big issue, but I thought he gave Ibe far too many minutes over the winter, in physically the most demanding part of the season.
I don't know whether Ibe's knackered or just in a bit of a funk, but it's clearly not happened for him this season. I think Klopp's realised that and is cutting back on his minutes now with a view to doing some intensive work with him over the summer and launching him next season.
I could be completely wrong, of course, but I think Klopp's smart enough to know not to give up on Ibe just yet.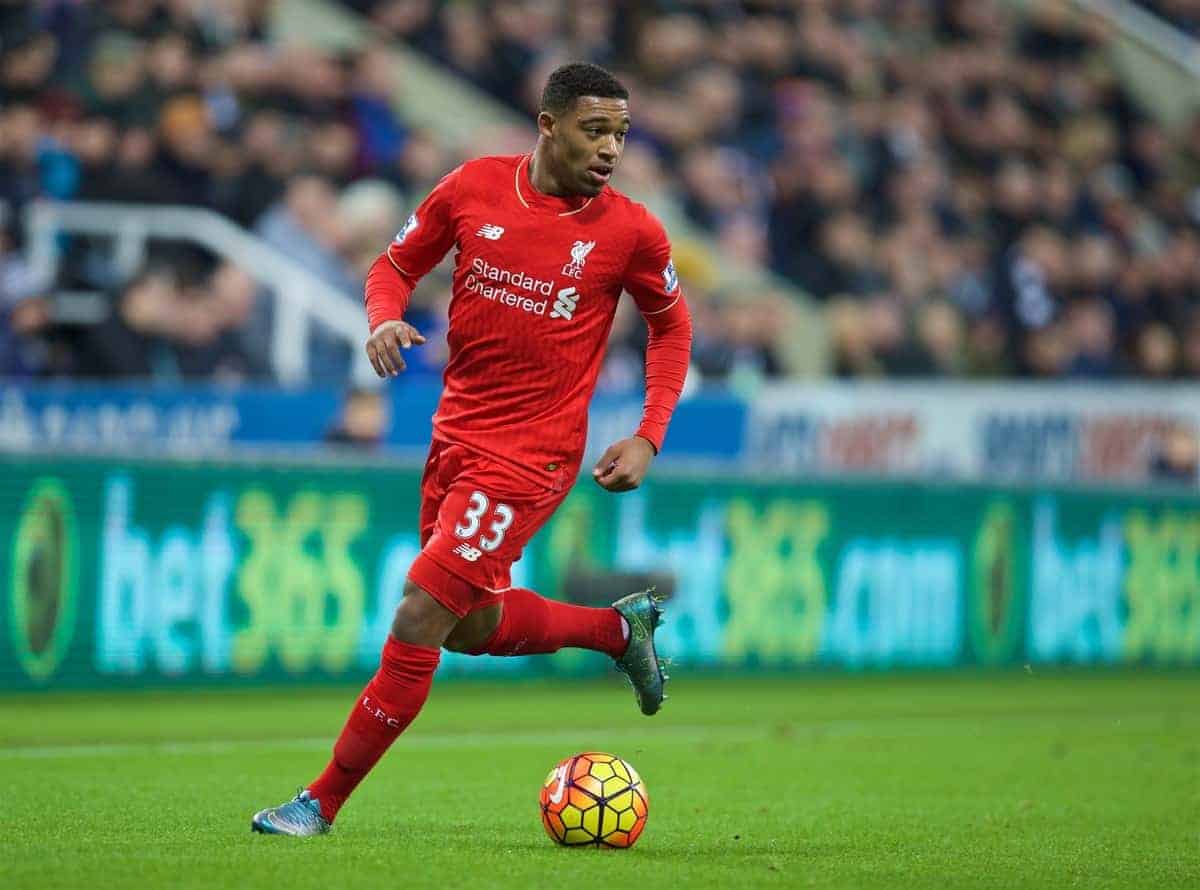 And I've always liked Markovic, again despite my better judgement. He's what I call a "slingshot" player. Klopp loves slingshot players.
Karl: Ibe has lots of tools in his locker, but his decision making is so poor and he's so slow to release the ball, a key component of functioning or flourishing in the current attacking set up. Until he rectifies that, there's little scope to see him involved on a regular basis.
As for Markovic, there's certainly scope to think he comes in to challenge Firmino as the player just off the centre forward, but he'll need to have a good preseason and perhaps hope one of Milner/Lallana is sold. Playing across the three, as Lallana can do, is a bonus.
Janusz: I like Markovic a lot but not sure that he will ever be physically good enough for the high tempo, chase and press type of game. Coutinho is here and he still lacks a little bit of that. There's no need for two. Bit-part player, yes.
Ibe on the other hand has all of that and that is why Klopp likes him and is willing to teach him. Ibe needs more time with Klopp. He will need to own his game a bit and I think with a good preseason and some continuity he will continue to develop.
He's 20 years old with all the tools that are needed for Klopp and the Premier League in general. I think Klopp will simplify his game as it seemed to me like he was pressing too much to impress every time he was on the ball.
Andy: I think there's far too much of a tendency to expect players to be elite level too quickly nowadays. He's only 20. Why would we be expecting him to be a consistent game changer already? Continuing to work with Klopp will only improve him as time goes by.

Markovic has been good in spells for Fenerbahçe this season – give or take the odd nagging injury – and I think he could do well. He's definitely a more natural for for the Klopp system, whereas Rodgers had to almost artificially create extra width to accommodate him.
Suggest one central midfielder and one wide attacking option whose style and attributes might fit Liverpool for next term, and who could flourish in the Premier League.
Andy: Yann M'Vila perhaps isn't the world superstar that many might have in mind, but he's proved to be very effective in the Premier League – and has the quality and vision in his passing to go with the brawn.
As for a wide man, I like Vitolo at Sevilla a lot, who makes things happen and will also drift inside to score goals. If not – and talking about Sevilla – I wonder if City might be persuaded to part with Jesus Navas, who is so good at stretching a game when he's on form.
Jonathan: I don't really watch enough European domestic football to suggest anybody from off the radar, but weren't Liverpool linked with Illarramendi last season? I think he'd give you a little touch of class in the middle that's maybe lacking at the moment.
Wide – let's say El Shaarawy. I'd love to see him in the Premier League. It'd be a gamble, but if a good man-manager can coax the best out of him, what a player.
Janusz: Jorginho from Napoli is a perfect holding player. Perfect for any team really. As close as one gets to Sergio Busquets in the way a central player should function. Good in the tackle, great anticipation. reads the game very well and plays simple once he wins the ball. He finds open space perfectly and is almost always in a position to help. He plays his angles well and he would be a good explanation for the first question when it comes to Henderson and Can.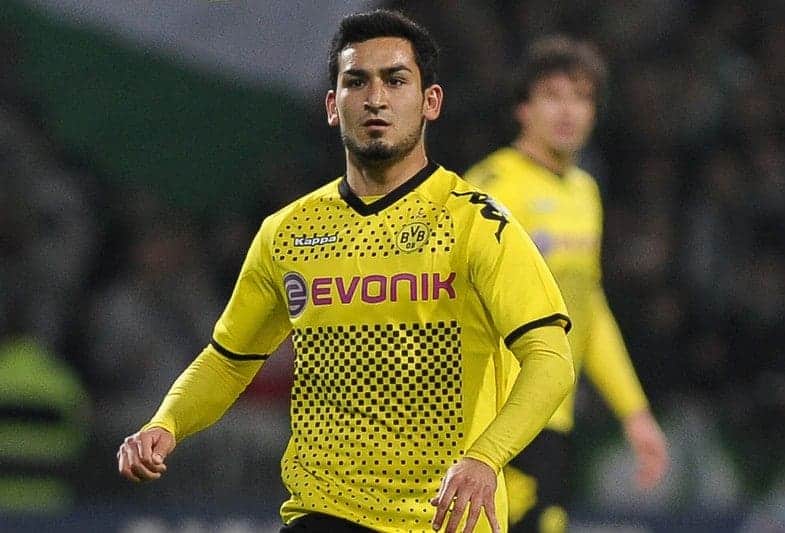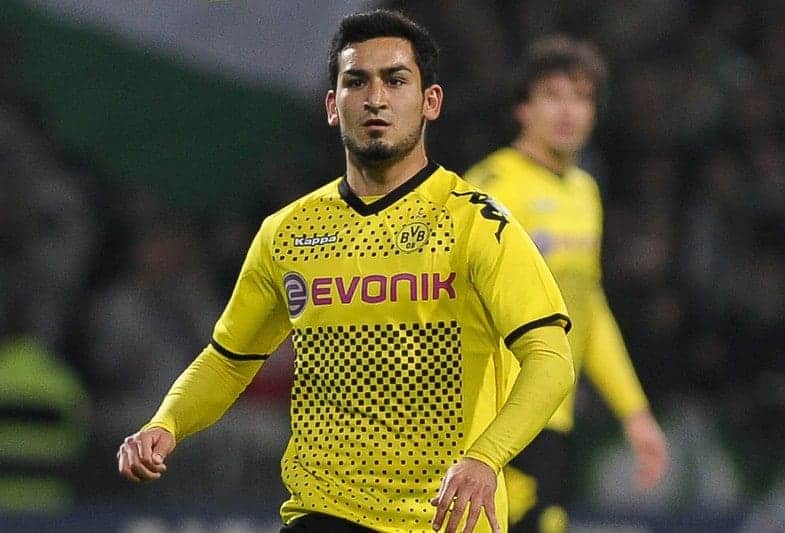 On the attacking side, if Klopp had his wish I would have to imagine that Gundogan has everything that's needed. Can score, create, and drives the team forward. Perhaps unrealistic, but one can dream!
Karl: I'd advocate signing Ignacio Camacho from Malaga as the destructive, defensive-first option. He's better than many realise/give him credit for when he makes surges from deep, but first and foremost he will win the ball in the air and on the ground. His passing isn't greatly reliable, but he also wouldn't cost an enormous amount or demand to start week in, week out.
For a wide threat, Chelsea's Charly Musonda isn't getting a look-in at first team level and is currently on loan at Real Betis. If he could be prised away, that's exactly the type of player Liverpool should look to bring in—with the very slight problem of him sharing an agent with a certain Raheem Sterling…
As always, thanks to our guests for their time and insight.
PREVIOUS ROUNDTABLE:
LFC'S DEFENCE – Talking Matip, new signings, Lovren, Lucas and Skrtel's futures