Liverpool manager Jurgen Klopp took full responsibility for Borussia Dortmund's equaliser but was happy with most aspects of the 1-1 draw against his former club except a potentially serious knee injury to Jordan Henderson.

The visitors were resolutely solid at the back in an impressive first half in which Divock Origi, preferred to Daniel Sturridge up front, scored.
However, just three minutes after the break Mats Hummels equalised with a header after beating Adam Lallana to a quickly-taken short corner but Klopp shouldered the blame for that.
"We did it really well, we scored a wonderful goal," he said.
"Then a set-piece. Yes that's how it is in football – a fault for all of us. I decided to have Adam Lallana in this position instead of Origi, so sorry for this.
"But we were still in the game and our really big chances after, it really fell into an almost perfect performance."
Aside from the goal a knee injury to Henderson, which forced the captain off at half-time and saw him leave the ground on crutches, was the other downside.
"Jordan is really frustrating because each team in the world needs a little bit of luck but it looks like we don't have it," added Klopp after another injury this season affected his side.
"We need to wait for the scan and we hope for the best, but it doesn't look good.
"I don't want to speculate, what can I say until we have the scan, but it is not a small thing, I think, but we have to wait."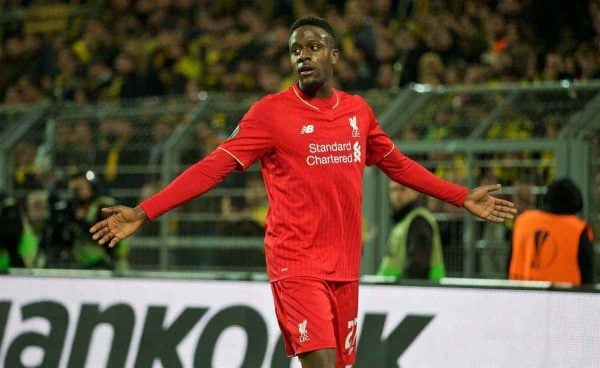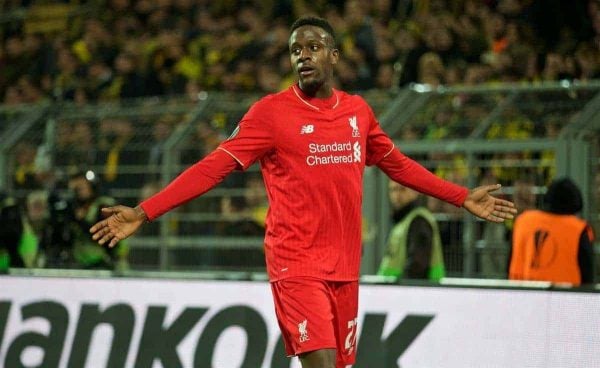 Origi fully justified Klopp's decision to include him at the expense of Sturridge but the Reds boss said it was a fairly straightforward decision which fitted his game-plan.
"I don't really understand questions like this because you have to try to imagine where you can have some small advantages and that's what we did – it was nothing about Daniel," he said.
"He has played the last games, it is completely normal. I know people say things about me taking him from the pitch after 60 minutes but it is completely normal and now he is fresh for the game against Stoke.
"When Daniel came on he immediately had a brilliant moment, it was outstanding, so you could see the impact he had and I cannot say we played better with Divock ahead of Daniel.
"It was not too brave to put Divock to be honest. He has had no rhythm because of injuries. He is a young lad and we have to work with him.
"Divock was made for this game with the space he can make and how he can hold the ball."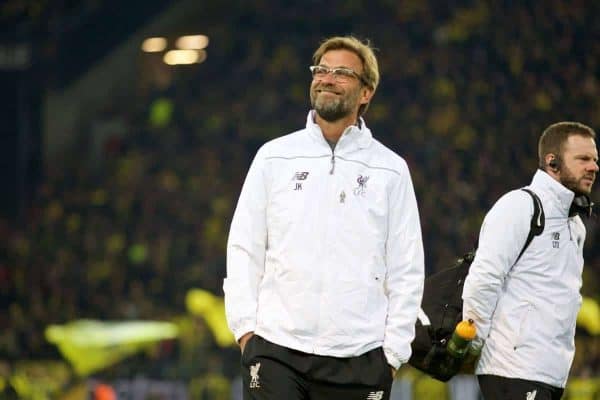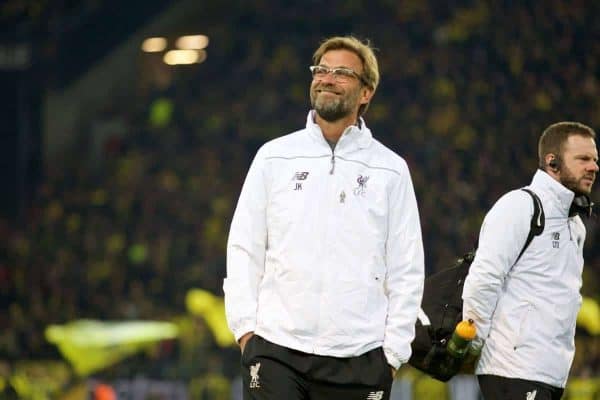 The result ensured that both sets of fans did not go home disappointed on Klopp's return to the club he left in May after seven years.
"Of course this was an unusual situation with everything around the game, it was different than we were used to," he said.
"There was applause which I took for me and I made a small gesture in return. The people here are very special and I felt good coming back, it's a special place to come to.
"I am satisfied with a lot of parts of the game, the organisation was good, we were brave, organised disciplined, everything good.
"I think we saw the game is still 50:50 and Dortmund don't care too much about where they are playing or where they score a goal.
"They are still a very strong team but people thought a lot about our possible performance so they are perhaps a little surprised now.
"An away goal is really good, 100 per cent better than a 0-0."