Emre Can is set to miss up to six weeks with an ankle ligament injury, but Jurgen Klopp remains optimistic of finding a solution for the end of the season.

Can suffered the injury during the second half of Liverpool's 4-3 win at home to Borussia Dortmund on Thursday night, with Klopp forced to take the midfielder off before full-time.
The 22-year-old has been in strong form since Klopp's arrival at the club in October, with his injury a big blow to Liverpool's hopes in the Premier League and the Europa League.
Speaking to reporters on Saturday morning, Klopp said this was "not the best news," but was confident of coping without Can.
"He's injured, that's right. It's with the ligament in the ankle," he explained.
"But we will see. In this moment it's not the best news, but Emre wants to be back as soon as possible.
"We will try everything we can do. I don't want to give a time. But we will try everything.
"You saw the game against Dortmund, not too bad.
"There's a chance [he will be back before the end of the season].
"How big? Not too sure."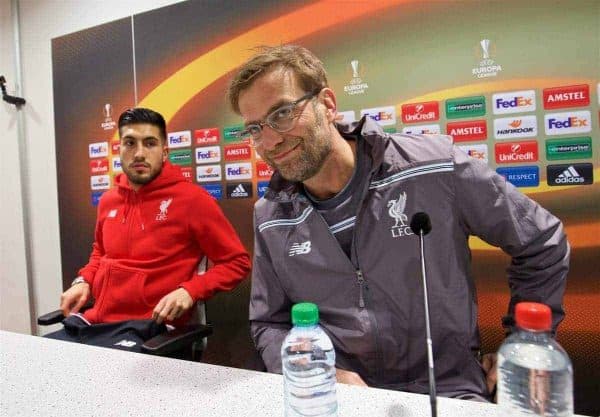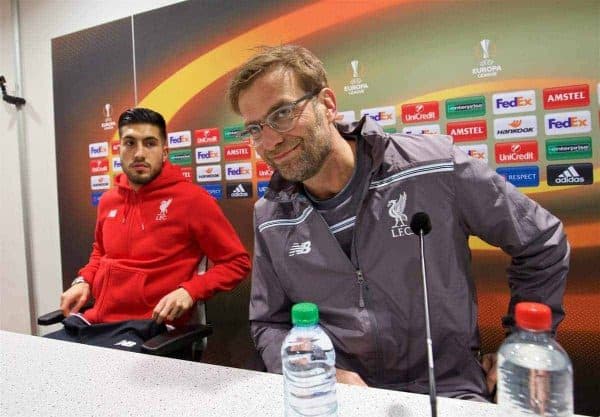 Can's absence coincides with a potentially season-ending injury for fellow midfielder Jordan Henderson, leaving Klopp with few options when building for the rest of the season.
But rather than dwelling on the absence of two of his key midfielders, Klopp said he would "find another solution."
"That's how it is. Emre is injured, he can't play," he continued.
"It will take time, that's clear. We have to find another solution, it's not about moaning about the situation.
"Like always, we try to do everything to bring the boys back as quick as possible.
"It's the last four or five weeks of the season, so we should not say [he can or can't come back].
"There's hope for a few things, we will work for it.
"But if he's not available, we have to find a solution: to give the job to different people, change the style.
"Emre was in really good shape, you could see he was confident [against Dortmund], he used his skills like he should use them—not always running with the ball.
"He played really immense football, that was good to see.
"But if he's injured, we need to think about something [else]."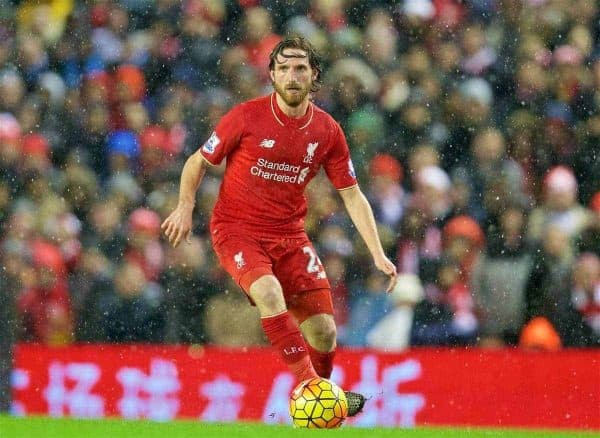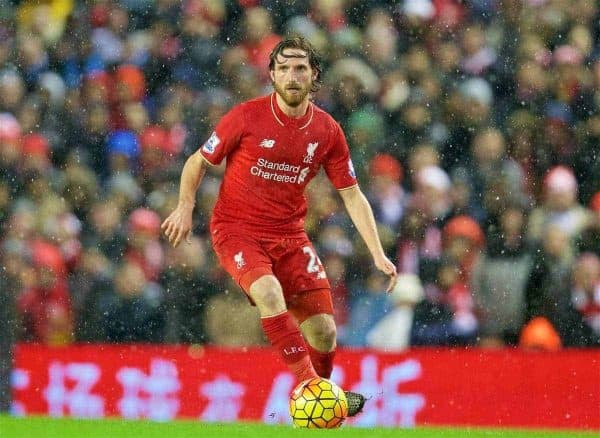 James Milner, Joe Allen, Lucas Leiva and Kevin Stewart are likely options to replace Can and Henderson, with Klopp using both a two- and three-man midfield in recent weeks.
Perhaps the biggest disappointment is that Stewart is not in Klopp's 25-man squad for the Europa League.
But with Cameron Brannagan and Pedro Chirivella also in reserve, Klopp has the options available to find that solution—and the first big test comes against Bournemouth on Sunday afternoon.