Jurgen Klopp believes the Anfield crowd can be more important than Liverpool's away-goal against Borussia Dortmund on Thursday night.

Klopp's side take on Dortmund in their Europa League quarter-final second leg at Anfield on Thursday, holding a slim, away-goal lead courtesy of Divock Origi's strike in the Reds' 1-1 last week.
But with Thomas Tuchel's Dortmund one of the most dangerous attacking sides in Europe, Klopp is looking to use the Anfield support to his advantage.
Speaking at his pre-match press conference on Wednesday afternoon, the Reds manager said that the crowd can be "the biggest difference" as they look to progress to the semi-finals of Europe's second-tier tournament.
"We've had a wonderful atmosphere in the Europa League, but the best was for sure the first leg against Manchester United," he said.
"This is the level we have to jump over.
"I don't like atmospheres in football when they don't really impact the game.
"So we have to do our job really, to be part of this atmosphere: to show we're ready, and I'm sure the crowd will help us."

After seven years with Dortmund, Klopp is familiar with most of the talents at Tuchel's disposal – bar midfielders Julian Weigl and Gonzalo Castro – and the likes of Pierre-Emerick Aubameyang, Marco Reus and Henrikh Mkhitaryan forming a devastating attacking unit.
While Liverpool have a crucial away goal, Klopp explained how he saw the atmosphere at Anfield as more of an advantage.
"It makes a big difference, but the result in the second game is useful too," he continued.
"Everybody who's seen Dortmund in the last months sees this team can score goals anywhere in the world.
"Dortmund isn't an opponent you can go in say 'okay, let's try to keep a clean sheet'. It's a completely normal game, it's an open game.
"The crowd is more of an advantage than the goal in Dortmund.
"This is a new start, and we know about the qualities of Dortmund – and now they know a little bit more about our qualities.
Both teams are really good, organised – anything can happen.
"In my opinion, the atmosphere can be the biggest difference."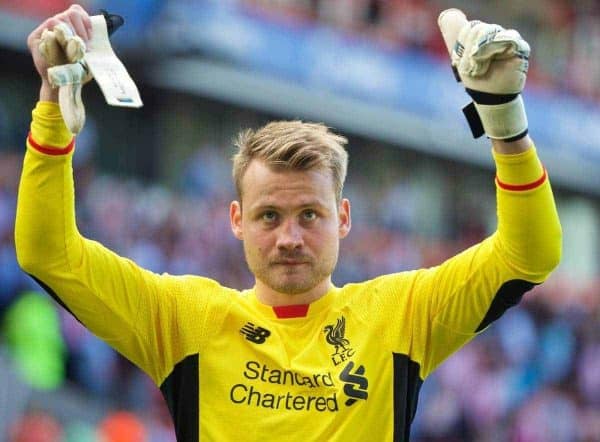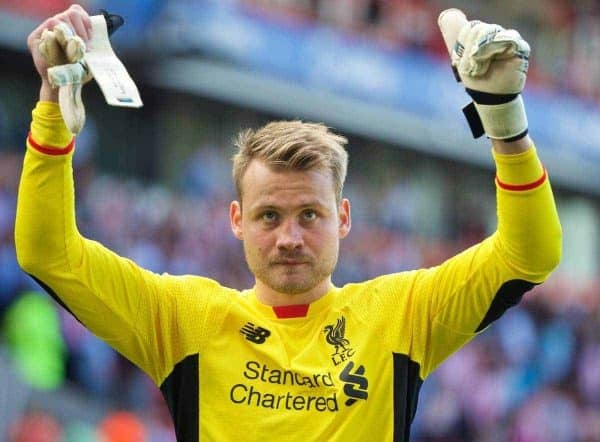 Goalkeeper Simon Mignolet joined Klopp to preview Thursday night's clash, and echoed his manager's thoughts.
With supporters planning to meet the team bus pre-match on Anfield Road, and packing themselves into the stadium long before kickoff, the Belgian anticipates a positive atmosphere.
"We look forward to it. We know it's a great occasion, a great game to play," he said.
"We played a really good game away from home in Dortmund.
"It was a great night in Dortmund, [but] our fans will do their best to get behind us and match that – or even do better."
A rousing rendition of You'll Never Walk Alone came before kickoff at the Westfalenstadion, with the 65,000-strong crowd joining in unison for the two clubs' shared anthem.
Anfield can expect similar on Thursday night, but as Klopp and Mignolet have stressed, it is important that the Liverpool supporters go one better – and provide that 12th man as the Reds push for victory.