Liverpool manager Jurgen Klopp hopes the remarkable Europa League comeback against Borussia Dortmund can be his side's 'Istanbul moment' and inspire the next generation of players.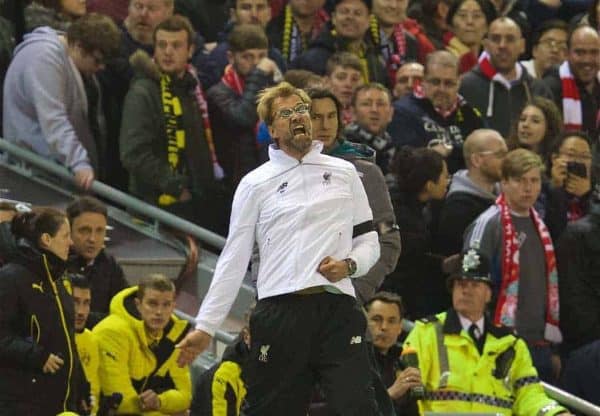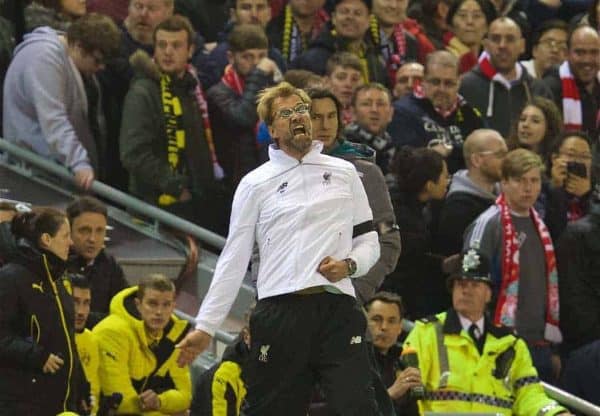 A thrilling quarter-final second leg saw the Reds recover from 2-0 and 3-1 down to score three times in the last 24 minutes and knock out the Germans.
No-one realistically expected such a result against a team of the quality of Dortmund and it brought back memories of the famous comeback from 3-0 down at half-time in the 2005 Champions League final against AC Milan.
Klopp used that as inspiration in his interval team-talk on Thursday and hopes his side's performance will have a similar effect on younger players in years to come.
"I had a lot of games in my life and not too many like this," said Klopp. "Being involved is always beneficial. Keep it and take it.
"We used the story of Istanbul and maybe the next generation of Liverpool players will use these two games – '3-1 down (on aggregate, having conceded two away goals) and then 4-2 down, no problem, our grandfathers showed us that it is possible'. That will be nice."
In the shorter term Klopp hopes the knock-on effect will be felt by his own players. Lying eighth in the table, 11 points off the top four, it would be easy for all the focus to be on their forthcoming Europa League semi-final against Villarreal.
However, Klopp wants to see the benefits of the win over Dortmund in the three Premier League matches before they fly out to Spain at the end of the month – starting at Bournemouth on Sunday.
And he believes this week provided an important lesson in the side's development.
"There are a few obvious things you learn like never give up," he added. "You need things like this to believe in things. If you read it in a book you think, 'Oh nice', but it is really rare.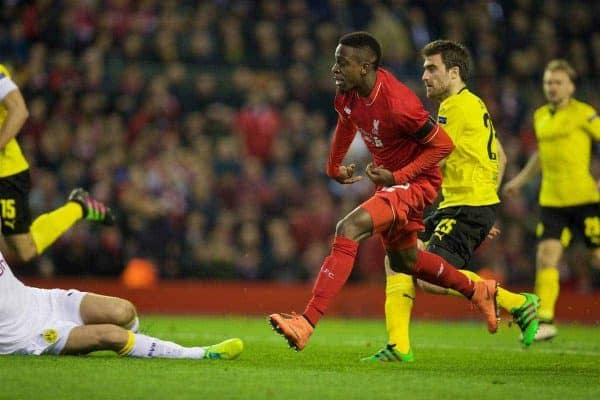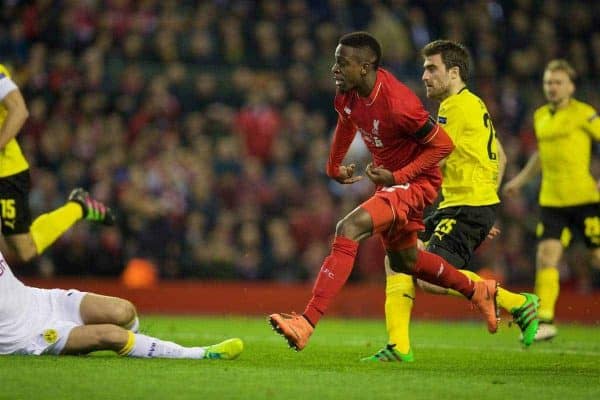 "It is a really big thing to be involved in something like this. Most footballers play their whole lives and are not involved in something like this but have successful careers.
"It is a drama in a positive way, you can use it in the next situation, but it does not mean it always works.
"The other thing is if you have the right plan you have to carry on.
"We didn't concede the goals because we played bad, we conceded the goals because we lost the ball in a moment where we tried to play football. Then you saw all of the quality and confidence of Dortmund.
"But that doesn't mean anything about your game – only we should not do this again. That is what you have to learn.
"If you are convinced about your plan, do it. Football is a game that doesn't work without mistakes, that is how it is, but you have to do as many things perfect as possible."