Borussia Dortmund have announced that their supporters will create a '96' mosaic in the away end prior to Thursday night's Europa League quarter-final, which falls the day before the 27th anniversary of the Hillsborough disaster.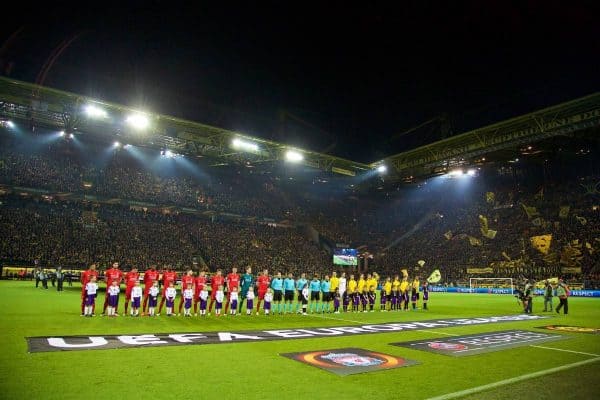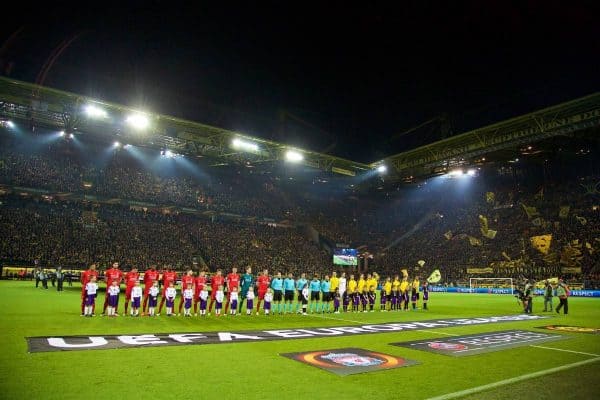 Dortmund told supporters on Tuesday: "Paper boards [have been] prepared in the away section, to provide the number "96" in black on yellow."
There will also be a mosaic in the Kop.
Meanwhile, supporters are also planning on greeting the Reds' coach as it arrives on Anfield Road – as became the regular routine late in the 2013/14 season, creating some incredible scenes.

News of the planned welcome was shared on social media on Tuesday, with supporters told to meet at the top end of Anfield Road, from 6pm.
The Dortmund team coach is due to arrive at 6.30pm, with the Reds' arriving shortly after.
Due to the ongoing construction work at Anfield, police have advised fans to make the King Harry pub last point of the pre-match gathering.
Supporters are then urged to get into Anfield early, creating an atmosphere well before kick-off.
The final Hillsborough memorial service to be held at Anfield will take place on Friday.