James Nalton runs the rule over Liverpool's six academy players to start the Reds' 2-1 win at Bournemouth.
A much changed Liverpool side showed their mettle against Bournemouth on Sunday afternoon, when a team full of academy and fringe players stood up to be counted and came away with the three points.
Liverpool's lineup was reminiscent of those seen in the cup competitions earlier in the year, with 10 changes from the team which started against Borussia Dortmund on three days earlier.
It would have been easy for the hangover from Thursday's night's momentous occasion to have affected the whole squad and not just those who toiled for ninety minutes to win in the most dramatic of circumstances, but the players wearing Liverpool's white kit on the south coast had plenty to prove.
Danny Ward will have been disappointed not to have seen more game time having come back from an excellent loan spell at Aberdeen – a club who were challenging Celtic at the top of the Scottish Premier League when he left them.
Ward was recalled due to a lack of trust in the then number two Adam Bogdan, but he might have expected to make an appearance before Sunday.
The Welshman looked at ease between the posts, and his first involvement was to come out to the edge of his penalty area to collect a loose ball. A keeper wandering this far from his six yard box in itself will have been pleasing to see, but he also contributed with some fine saves in the second half, while at the same time showing he can distribute the ball quickly with hands and also kick it over the half-way line with feet.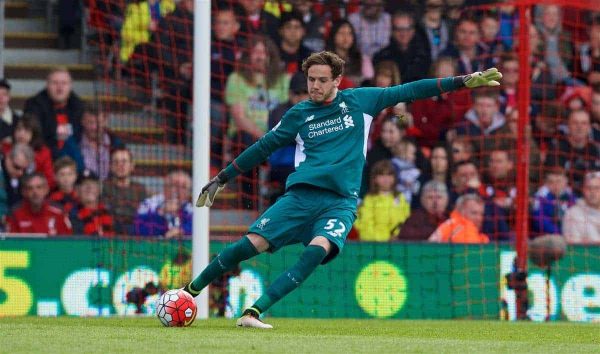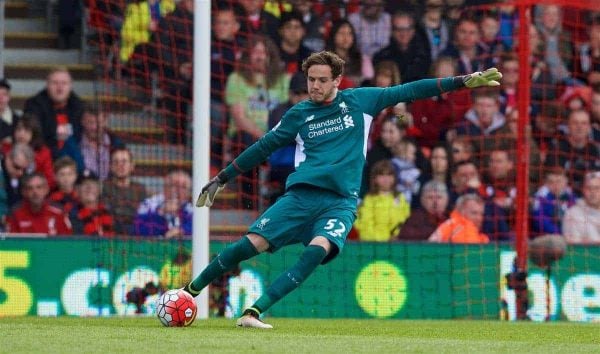 To the left and right of Ward were the full-backs Connor Randall and Brad Smith. 20-year-old local lad Randall, and Smith, a 22-year old Australian international, are at a stage in their careers where they need to start making impressions on first team squads.
Their showing at Dean Court suggests that it's worth persevering with the pair for a while longer, especially given the club's lack of depth in the full-back positions.
Smith shows great pace down the left, both on the overlap and when tracking back to cover. This speed is vital for attacking full-backs who have to cover the length of the pitch and the Aussie has it in abundance. He led the team in tackles made, with five.
On the other side, Randall is more in the Jon Flanagan mould and kept his team-mate on the bench, having been picked ahead of him by Klopp.
Making his league debut, Randall looked comfortable and useful if not outstanding, which was enough in his position.
Ahead of him on the right, though, was a player who looked more than comfortable, and at times is the most entertaining player on the park.
Sheyi Ojo came into the game on the back of an excellent assist for Sturridge in the last league game against Stoke.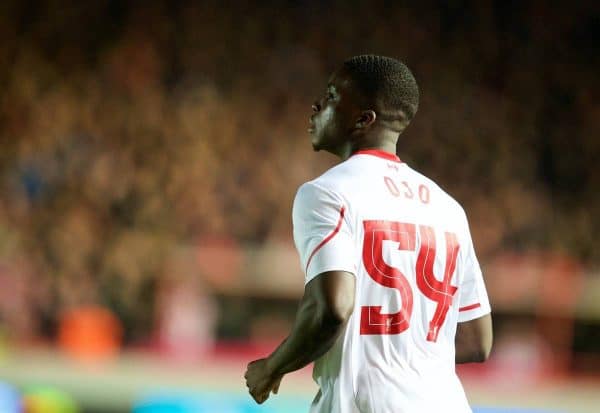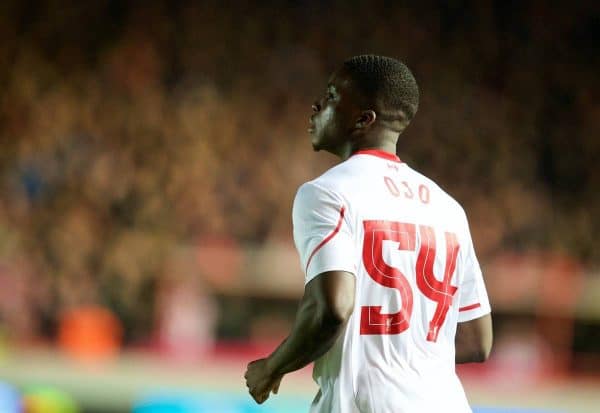 It didn't take him long to make himself known in this fixture, as he used his considerable skill to beat two Bournemouth defenders and work his way into the box for a shot.
He came away with a pass accuracy of over 90% which included two key passes, and while he sometimes needs to make better decisions in the final third, you'd bank on the 18-year-old being a surefire first team player in years to come.
On the other side of the pitch to Ojo, Jordon Ibe was looking to regain some confidence in what was his first start since the FA Cup tie at West Ham United in February.
Ibe is no longer considered a reserve player thanks to his semi-regular appearances last season and this, so isn't given as much leeway from the fans as some of the newcomers to the squad are.
Ibe proved today that he could still be an asset to the Liverpool squad going forward. He took on the Coutinho role on the left, which meant he had more of a creative assignment rather than simply looking to beat his man on the outside and cross – as he might be tempted to do if he was on the right.
As a right-footer on the left he was able to cut inside and spray passes to a large area, and as the first-half came to a close he had a pass accuracy of 100%.
He played an important part in the first goal when his probing pass into a dangerous area set-up Sturridge for a back-heel. The attempt was saved by Boruc, but fell to Firmino to tap in.
Then Ibe, who was also given responsibility at set-pieces, lofted a free-kick into the area for Sturridge to head home Liverpool's second, meaning the 20-year-old finished the game with 5 key passes to his name.
Speaking of key passes, well, Kevin Stewart didn't make any. But in one of the more unsung positions on the pitch he did lead the side when it came to defensive interceptions with four – one ahead of Randall's three.
Surprisingly, Stewart also led the side in long-pass attempts with ten. Six of these found their desired target and this might be something worth looking out for in the 22-year-old's game should he make further appearances for the side this season.
A changed side such as this would normally be happy with three points and a win, however they come about, but today's game was an example of how a plan is coming together under Jurgen Klopp's management, and even the fringe players know their roles within the side should they have the opportunity to play them.
There might be further opportunities for these players as the league season comes to a close in the shadow of the Europa League, and it will be interesting to see what those waiting in the wings are capable of.