Mamadou Sakho endured a poor performance in Liverpool's 1-1 draw with Tottenham on Saturday, providing evidence of his struggle to find consistency for the Reds.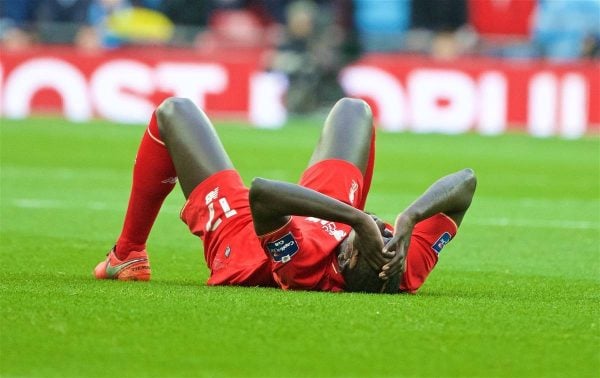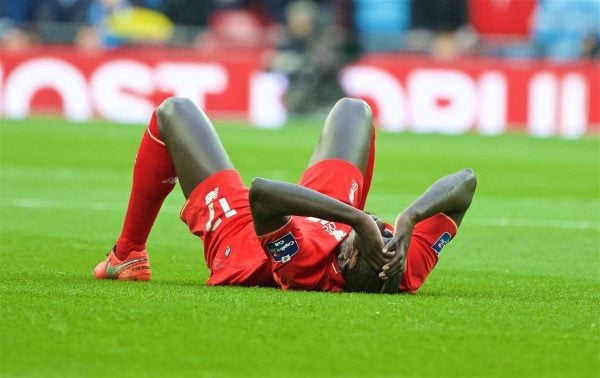 Has a player in Liverpool history ever divided opinion quite like Mamadou Sakho, both with Reds fans and rival supporters? It is hard to think of anyone who comes close.
The Frenchman's career is becoming something of a soap opera, with every performance seeing both his admirers and detractors out in full force.
At Anfield on Saturday, Sakho had one of those games that leaves those who have championed him scratching their heads in disbelief.
The biggest problem with the 26-year-old is that when he is bad he is atrocious, and he lets himself down hugely in the process. They are more rare than his better performances, but they live long in the memory.
Spurs shocker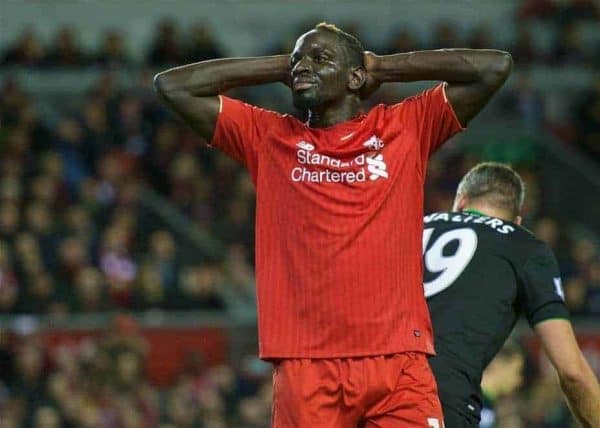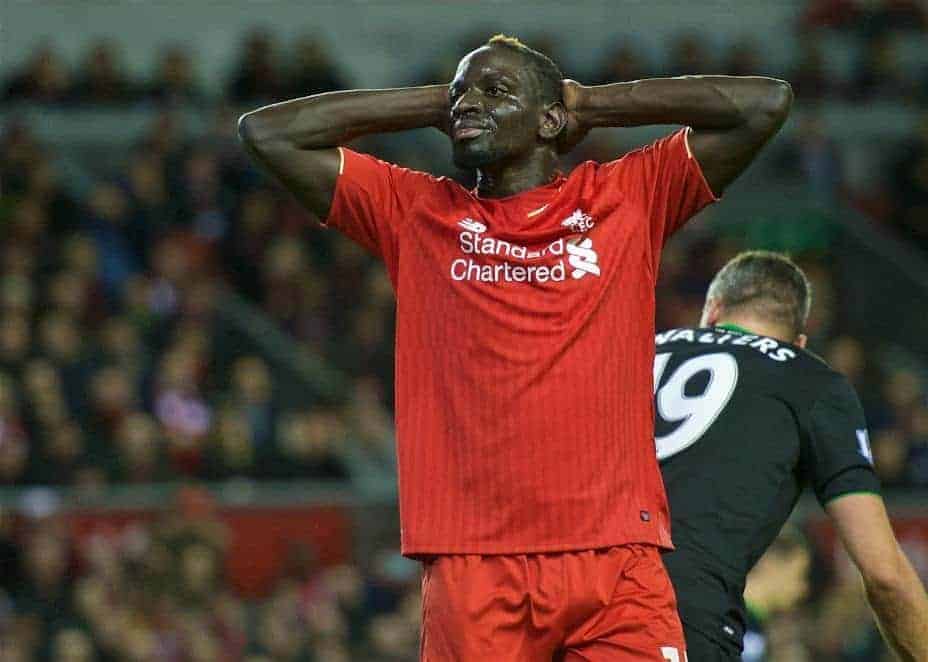 For 45 minutes on Merseyside, we had to sit through a Sakho performance that was arguably as shambolic as Martin Skrtel's showing against Southampton a fortnight ago.
Sakho is seen by many as the superior centre-back, but had it been Skrtel playing like that against Spurs, the reaction would have been bordering on distasteful.
The France international appeared to be a walking disaster area, trying to be far too clever on the ball, in particular.
One nonsensical chest-down saw him lose the ball on the halfway line, and had Harry Kane finished better, Liverpool would have found themselves a goal down.
From that point on, his mind appeared to be pickled.
His passing was erratic – 81 per cent pass completion is poor by his standards – his positional sense looked non-existent and he won just 25 per cent of his duels.
Sakho's performance brought back horrible memories of the 3-0 defeat away to Watford in December, when he made the rest of Liverpool's under-performing defence look like world-beaters.
He may have improved after the break against Spurs, but the damage to his reputation had already been done in the opening 45 minutes. It was a night when fresh concerns were raised about the former Paris Saint-Germain youngster.
Inconsistent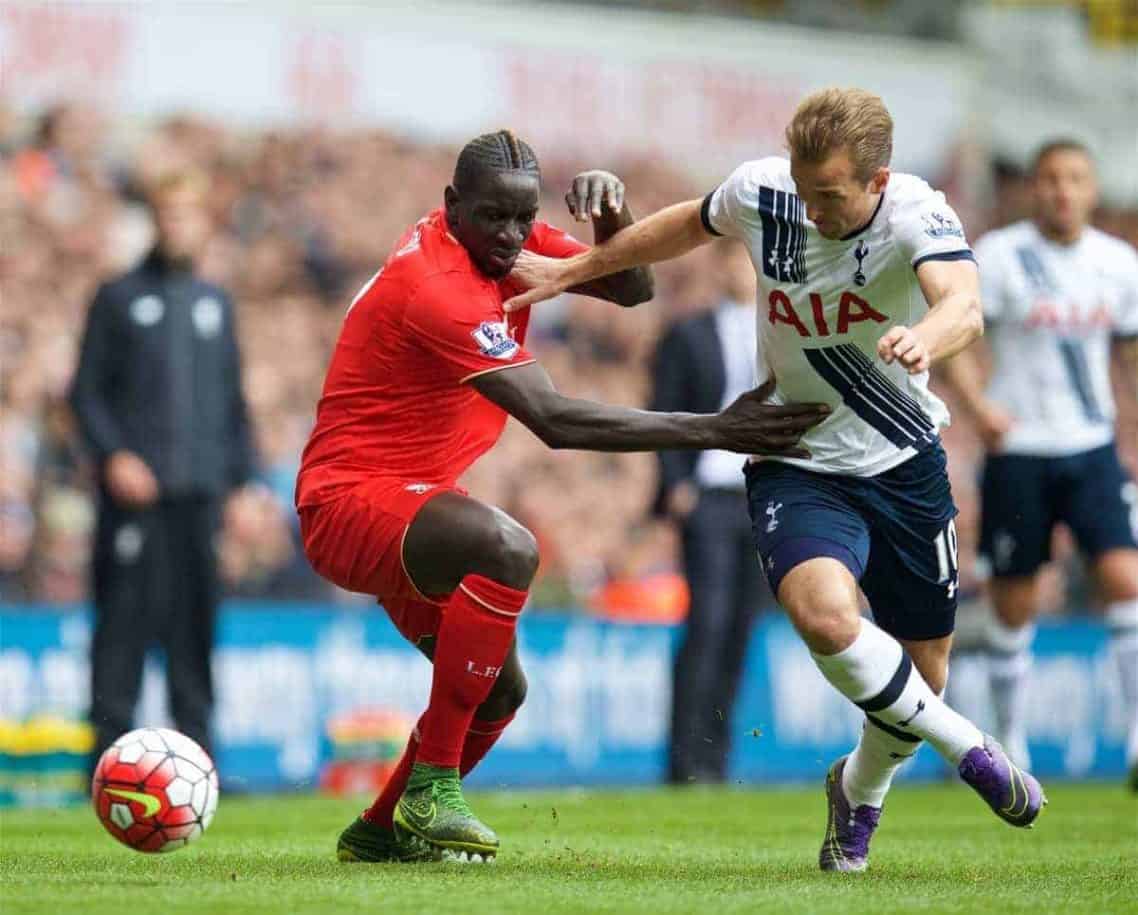 Standards are so high in the modern game, and every little thing a player does is assessed relentlessly. Consistency is key, especially for centre-backs.
This is Sakho's main downfall.
For approximately 70 or 80 per cent of this season, he has been Liverpool's best defender, turning in some impressive displays – only a couple of weeks ago, he was an absolute colossus in the 1-1 draw at Man United in the Europa League, thriving in all facets of his game.
Then came Southampton, when he was largely solid but also far from blameless, as Jurgen Klopp's side produced a second-half capitulation of epic proportions.
Sakho's Spurs nightmare was his joint-worst showing of the campaign, along with the aforementioned Watford game, which means his last three matches have been great, average and abysmal. This is the problem.
The likes of Toby Alderweireld, Laurent Koscielny and Chris Smalling, some of the Premier League's best centre-backs in 2015/16, never have such poor displays. Sakho does.
He has so many great attributes to his game, and remains criminally misunderstood by many, but it really is hard to call him a reliable long-term Liverpool player when he performs like a pub player a few times a season.
Sakho or Lovren?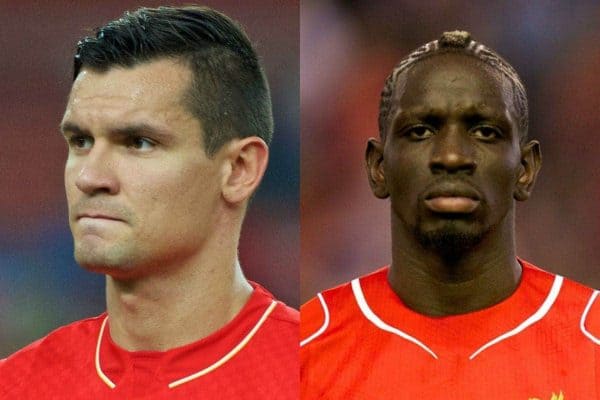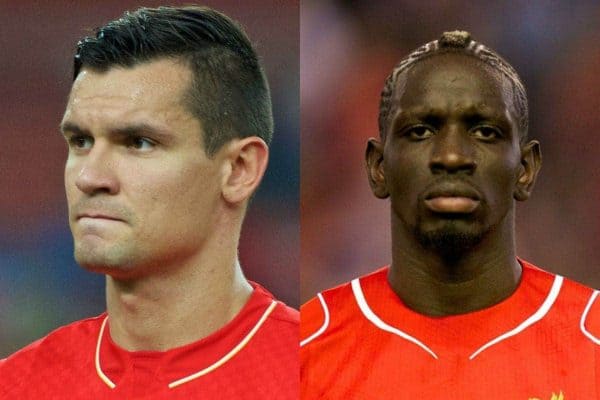 While Sakho was busy having a meltdown that Djimi Traore would have been proud of, Dejan Lovren was having a fairly impressive 90 minutes on Saturday – particular in the first half, the opposite of Sakho.
The Croatian has been excellent over the last couple of months and looked composed and authoritative against Mauricio Pochettino's side.
Yes, he didn't cover himself in glory for Kane's brilliantly-taken equaliser, but he was arguably the Reds' man of the match against the best team to have visited Anfield this season. Opinions were likely formed when the Croat expertly blocked Kane's shot after Sakho's mistakes in the first half.
With Joel Matip already signed from Schalke, and almost a certainty to start in a right-sided centre-back role next season, there now appears to be a straight fight between Sakho and Lovren to be his left-sided partner.
This seemed like a no-brainer prior to the turn of the year, when Sakho was formidable and Lovren's inept alter ego appeared to be playing for the Reds, but it is becoming an increasingly tough call for Klopp.
Sakho is the better of the two in terms of his use of the ball, leadership and all-round dominance, but can you trust him to impress week in, week out like his teammate now is?
Lovren is now currently the more reliable, and while it would be knee-jerk to write off a player deservedly lauded time and time again this season, Sakho must stop these aberrations.
These final six weeks of the season could be viewed as a face-off between Liverpool's two first-choice centre-backs, as they look to convince the manager that they are worthy of a regular starting berth in 2016/17 and beyond.
No need for short-termism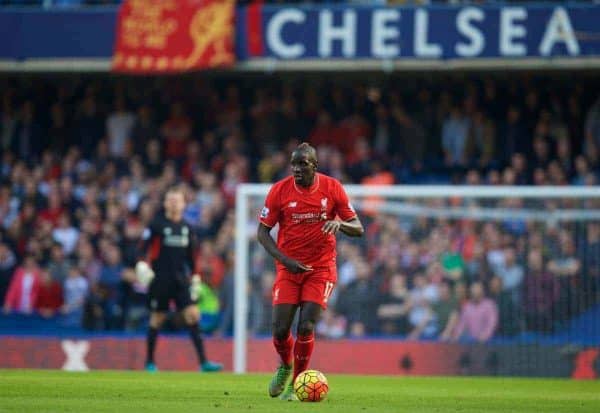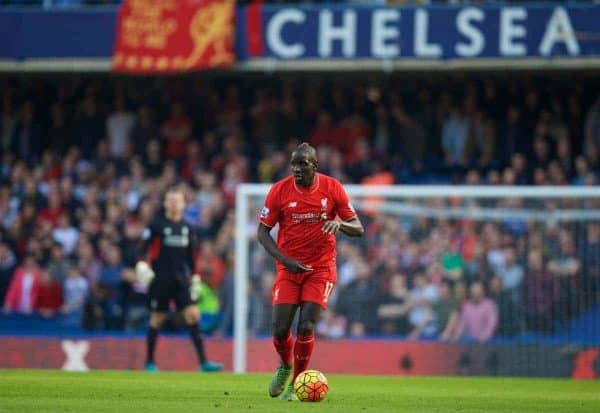 It is all rather sad that Sakho's unique style has seen such a divide formed among supporters, with people from either side of the argument often not covering themselves in glory.
For certain fans to be almost wanting the Frenchman to have a bad game is plain wrong, but then many were no doubt in a similar boat with Skrtel during the Southampton debacle.
While Sakho's first-half performance against Spurs was poor, he delivers more than he doesn't.
Saturday was a wake-up call, though, on an evening when even Sakho's most ardent fans must admit a few doubts crept into their minds.
The 26-year-old is a very good defender on his day, but can he be relied upon to take Liverpool to the next level under Klopp?
That debate will no doubt rattle on for the foreseeable future, with many stubborn fans refusing to change their opinion, but what is clear is that Sakho cannot afford many more performances like the one he produced on Saturday.
If he fails to address that, the swell of negativity in his direction will only become more intense.
(Statistics via Squawka)