Martin Skrtel has polarised opinion throughout his Liverpool career, but he deserves to leave Anfield with his reputation intact.
Mamadou Sakho's much-publicised failure of a drugs test is a huge blow to Jurgen Klopp, with the Frenchman in superb form prior to his suspension.
There is suddenly a gaping void at the heart of the Reds' defence, as the Reds' hopes turn to Europa League glory, despite a 1-0 defeat to Villarreal in the first leg of the semi-finals.
Kolo Toure has come in alongside Dejan Lovren in Sakho's absence and performed comfortably, but Skrtel is likely to feature in the Premier League between now and the end of the season.
With the Slovakian seemingly not a part of Klopp's long-term plans, and heavily linked with a move to Besiktas, it provides him with a chance to finish his Liverpool career on a high.
Tarnished Reputation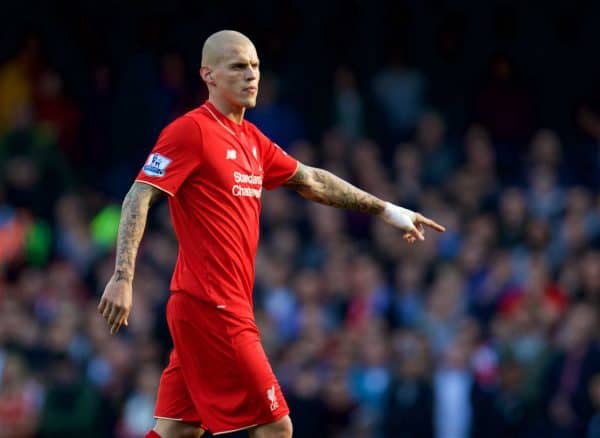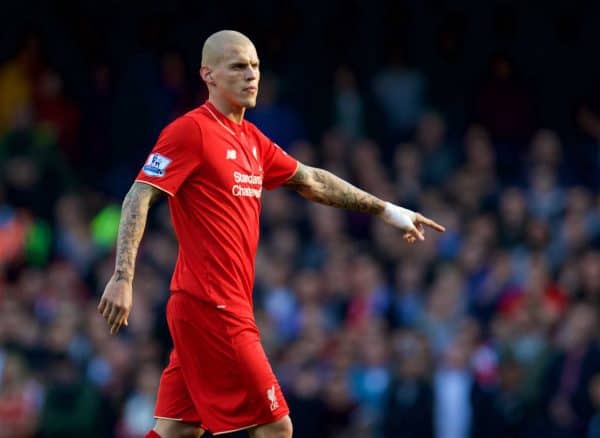 Believe it or not, there was a time when Skrtel was actually rated highly by the majority Liverpool supporters, much as some may hate to admit it.
He won the Reds' Player of the Year award in 2011/12, forging a formidable centre-back partnership alongside Daniel Agger and scoring in the League Cup final triumph against Cardiff City.
Admittedly, there may not have been great competition for the award, but the 31-year-old still produced some very influential performances.
To have played over 300 times for a club of Liverpool's stature is an impressive achievement, regardless of what you think of him, and that should not be forgotten when he moves on.
Despite this, Skrtel's career will always be one of frustration, and he has lost admirers at an alarming rate in the last few years.
For too long, he has been the one constant in an increasingly leaky Reds defence, with own goals, rash tackles and poor positional play all depressingly frequent.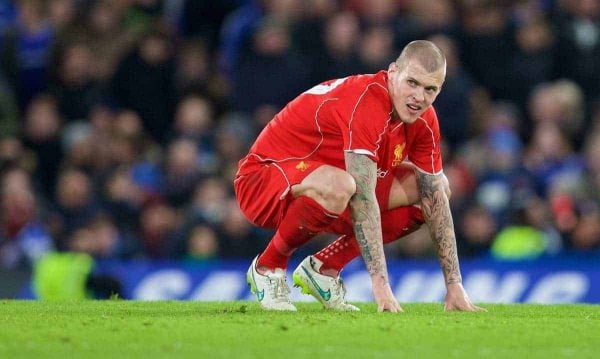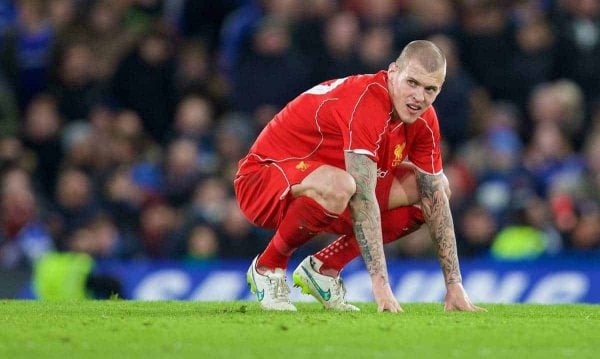 Many will point to the 2013/14 season and say that Skrtel's seven goals proved he had a good campaign, but he was erratic in his primary job for the team, as Liverpool conceded 50 goals in the Premier League.
He got worse last season, as Brendan Rodgers' empire came crashing down around him, and supporters were losing patience at a rapid rate.
For much of his career, Skrtel has been one of those players who seems to escape criticism, but that has changed in 2015/16.
It has become more and more clear that he is past his peak, and the way in which Sakho and Lovren have thrived has only further highlighted the Slovakia international's deficiencies.
His shambolic second-half showing away to Southampton last month, in which he almost single-handedly allowed a 2-0 lead to dissolve, felt like the final nail in his coffin.
There is still time for Skrtel to end on a high, however, with a handful of matches still remaining this season.
Fairytale Finish?

With Klopp's squad suddenly looking a little depleted – Sakho, Emre Can, Jordan Henderson and Divock Origi all look likely to miss the rest of the campaign – there is a chance for fringe players to step up to the plate.
Skrtel very much falls into this category now, and he will no doubt be desperate to earn some playing time in what may be his final few weeks on Merseyside.
The upcoming Premier League games against Swansea City and Watford will surely see him start, with those playing against Villarreal likely to be rested.
Putting in a few decent displays would be a good way to bow out in a Liverpool shirt, and may go some way to reminding the fans that it has not been all bad for him during his eight years at Anfield.
Toure's creeping age at 35 suggest that the Ivorian will be one of those to sit out in the league, with the focus very much on reaching the Europa League final, though Skrtel would be as desperate as anyone to get the Reds over the finish line.
He clearly loves the club, with his manic celebrations from the sidelines, following Liverpool's League Cup semi-final against Stoke City in January serving as proof of that.
Divisive, but Deserving of a Send-Off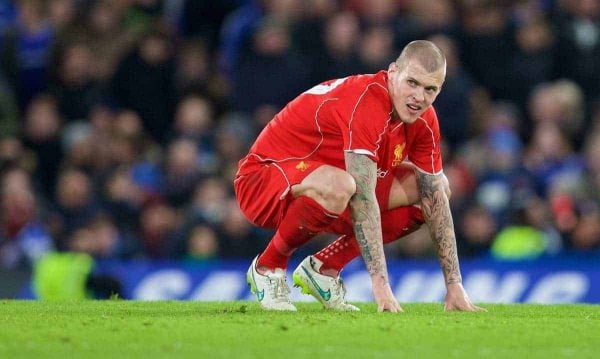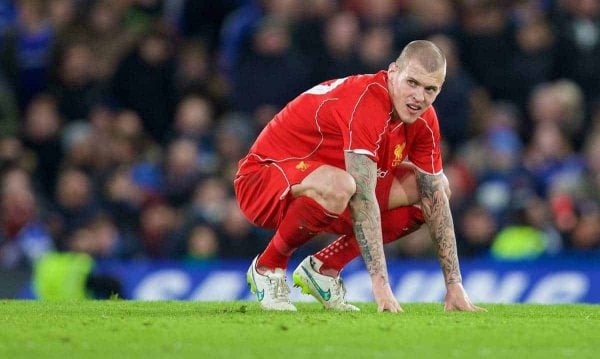 As the years have passed since he joined from Zenit St Petersburg in early 2008, Skrtel has divided opinion like few other players.
He has always had a sizeable chunk of devotees – rival supporters and pundits have endlessly labelled him Liverpool's best centre-back in recent years – but plenty have seen through this facade.
Those last-ditch tackles and flying headers have been lauded by some, while others have been left pulling their hair out by his recklessness and lack of leadership.
When the dust settles, Skrtel will likely be remembered as someone who epitomised what has been a disappointing era for Liverpool, with inconsistent showings forever being his downfall.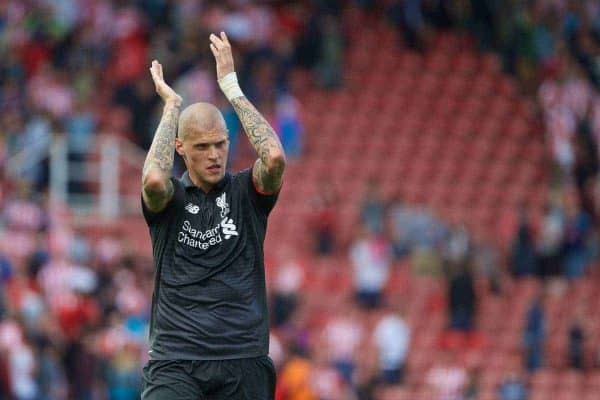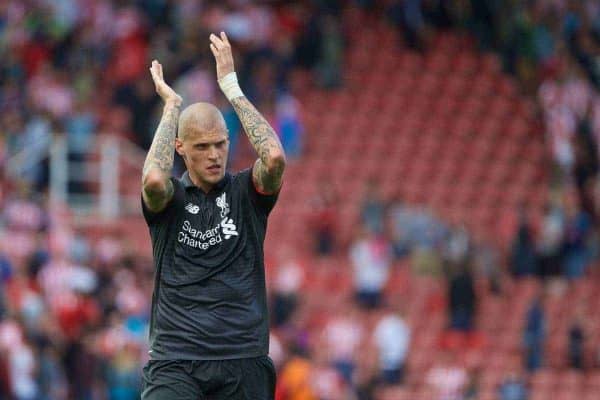 For someone who has given some good service to the club over many years, however, it would be a shame for him to end as a figure of complete ridicule in the eyes of some.
He may not be the most popular player around, and he certainly has his faults, but he has the chance to enjoy a happy ending at Liverpool.
His opportunity will no doubt come in the league, starting with Sunday's clash away to Swansea at the Liberty Stadium.
It would be nice to see a long-serving player play out his final weeks in positive fashion, rather than leave us with that dreadful memory of Southampton away.