Rafael Benitez returns to Anfield at the weekend in charge of Newcastle United, trying to rescue his new club and, in the process, set a new platform for his career to showcase why he became such a favourite during his Liverpool days; here Karl Matchett discusses why it hasn't quite worked out for Rafa since he left in 2010.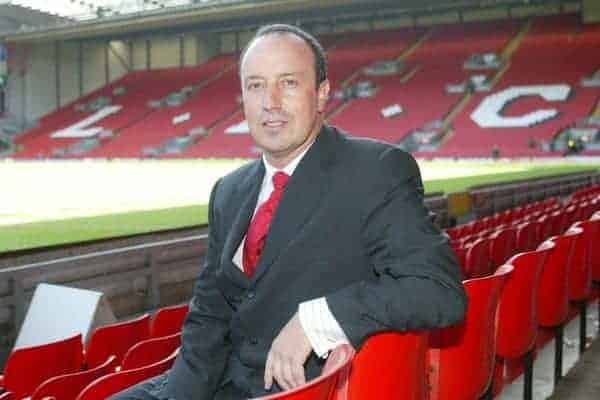 Arriving from Valencia to Liverpool in 2004, Rafael Benitez left a club which he loved and had continued transforming into a team of winners and superstars, and arrived at another which would, in time, become a similar setting for him.
Benitez might have had his critics by the time he left Anfield, outside the top four as they were at the time, but his period in charge of the club was the best the team had known in two decades. It was certainly the most sustained period of challenging among Europe's elite that Liverpool have had since the 1980s, including in the six years since the Spaniard departed the Merseyside scene.
While Liverpool have since been trying to find the next manager to give them a prolonged run at greatness, Benitez himself has been wandering around Europe in somewhat similar fashion: not quite at ease, never really reaching his own peak levels again and largely unappreciated despite intermittent success.
Now, at Newcastle United, Benitez has a chance to return to his best and showcase his abilities for one good reason: he'll be able to build, to mould as he wishes to, to have an element of control.
Not since he left Anfield has Benitez really taken on a job where he had, if not absolute control, then at least an environment which allowed him to flourish as he does best: left to his own devices to determine how and where the team should be improved, how progress should be mapped out and which individuals stayed to help him get there.
Consider: After being sacked from Liverpool, Benitez jumped straight into the Inter Milan job. They were, at the time, champions of Europe and just a few weeks removed from winning the treble under Jose Mourinho.
Naturally, there was huge expectation and—despite the pointed ignorance of the fact by many—no forthcoming investment to supplement that winning side, left worn out and mind-fatigued by the brilliant, but mentally draining, chase for titles under the Portuguese boss.
Benitez could change little and was expected to follow a blueprint which was already in place, but which had been used up. It was inevitable that he wouldn't hit the same heights that the team had done the year before, and Rafa was gone within months.
At Chelsea, as the infamous interim manager, he naturally had little leverage on the team beyond weekly selections. Transfers were out of the question and he certainly wouldn't have commanded long-term respect from the group of players, outside of taking them toward that season's trophy chase.
Most recently there was Real Madrid, and the less said about the amount of control Benitez, or any head coach, can enjoy there the better. Florentino Perez continues his megalomaniacal running of the club and shirt sales rule all; Benitez began the campaign by altering the roles of players, if not the outright tactics, in a bid to find balance but soon found himself pressured into alterations. Names had to play, targets had to be met and if the players didn't show professionalism, somehow it was the coach's fault.
Benitez was sacked from Real Madrid on the back of a run of one defeat in nine.
His final three games were a 10-2 home victory over Rayo Vallecano, a 3-1 win against Real Sociedad and a 2-2 draw away to Valencia when playing the second half with 10 men.
Sackable offences, indeed.
He was never allowed to build anything of note there and never would have been, certainly not on the scale he did at Liverpool and, previously, Valencia. Yet these are the clubs at which Benitez has been most loved by the fans, has forged the most sustainable connections with and has enjoyed most success at.
What might have happened if he had remained at Liverpool into the NESV/FSG era?
Perhaps Benitez would have remained largely in charge of who came and went, as he had under the previous ownership. In that case Damian Comollli may never have been appointed to the club, but opinion was always split on whether Benitez had an eye for signings or not.
Sooner or later it's likely that FSG would still have arrived at their "multiple heads" approach and it's debatable whether, after so long having a clear say on transfers, Benitez would have appreciated such significant input from elsewhere over who he should sign or sell.
The only period where Benitez has had any stability in his job was a period at Napoli, but again he went into that job at a moment when they had hit a peak. In 2013 when he joined, they had just finished second in the table and the previous year had won the Coppa Italia.
It wasn't a job where he needed to build up a club and make them capable of competing with the league's top sides, it was taking over a team already near the top and being expected to continue that short period of over-achievement—and he didn't even get to keep all the components. Edinson Cavani was sold the summer Benitez joined, allowing significant reinvestment, but the turnover of players over the next 12 to 18 months was huge.
He joined Napoli as a top-three club who could challenge for cups, and left them having missed out on third on the final day of the season and in the Coppa semi-finals. It was a two-year holding role, aiming for sustainability and missing out by margins.
And now to Newcastle.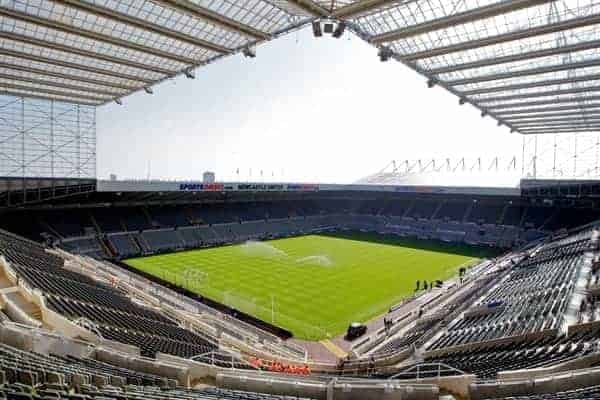 The Magpies are, in brutal honesty, a shambles of a club. The fans wage war against the owner and directors (where have we heard that before?), the playing staff recruitment has gone from impressive to absurd in record time and their managerial appointments have been somewhat less than stellar: since Benitez was appointed at Liverpool in 2004, Newcastle have had 15 permanent or temporary coaches, some repeated, only four of which have managed to hit the 50-game mark in charge and one of which was the five-year spell of Alan Pardew.
Even so, it still has the aura of being a Premier League club and one which craves stability and offers the chance to really build something for the right manager. Funds in the transfer market have always been provided, as have largely full attendances and the odd superstar on show.
Benitez could, genuinely could, lay a foundation at the north-east club which propels them back into the top half of the table within a year or two and has them fighting for European spots and a long, long, long overdue trophy.
If, of course, he firstly helps them avoid relegation this season.