England are hoping for a first major trophy in 50 years at Euro 2016, and we take a look at how Liverpool's players have done at major tournaments for the Three Lions since 1990.
Roy Hodgson named his 23-man England squad on Tuesday, with five Reds players on their way to France this summer.
Nathaniel Clyne, Jordan Henderson, James Milner, Adam Lallana and Daniel Sturridge all made the cut, and will be hoping to take up prominent roles under the former Reds manager.
It promises to be an entertaining month of international football, with England arguably having one of their better chances of making an impact at a major tournament for a number of years.
We have witnessed some of Liverpool's star English names respective their country on the biggest international stage over the years, enjoying differing levels of success in the process.
Here is a look at how they have fared since Italia '90.
1990 World Cup (Steve McMahon, John Barnes & Peter Beardsley)
Generally regarded as one of the finest World Cups of all time, Italia '90 was full of excitement and iconic moments.
England also enjoyed their best performance at a major tournament since their 1966 World Cup triumph, with Bobby Robson's side eventually knocked out on penalties by West Germany in the semi-finals.
Midfield enforcer Steve McMahon was limited to a squad role, while an injury to John Barnes against Belgium meant he was remembered more fondly for his cameo in New Order's song 'World In Motion' than for his football that year.
Peter Beardsley was a mainstay of the team, however, with the Reds legend's dazzling trickery the perfect foil for Gary Lineker in attack.
Beardsley remains one of the most underrated England players of all time, and he was a key man in a memorable month for the Three Lions.
Euro '92 (Mark Wright)
Two years after the drama and bravery of Italia '90, Graham Taylor's England outfit endured a miserable Euro '92 campaign.
They failed to even get out of the group stages, drawing two and losing one of their matches, and Liverpool's involvement in the tournament was very lacking.
Only centre-back Mark Wright was involved for England, and it seemed to sum up how far backwards Graeme Souness had taken the Reds in the early 1990s.
Established players such as McMahon and Beardsley had been sold, and the likes of Jamie Redknapp and Steve McManaman were not yet ready for international football. Barnes missed out through injury.
A failure to qualify for the 1994 World Cup in the United States was an even lower moment under Taylor, and he was swiftly relieved of his duties.
Euro '96 (Jamie Redknapp, Steve McManaman & Robbie Fowler)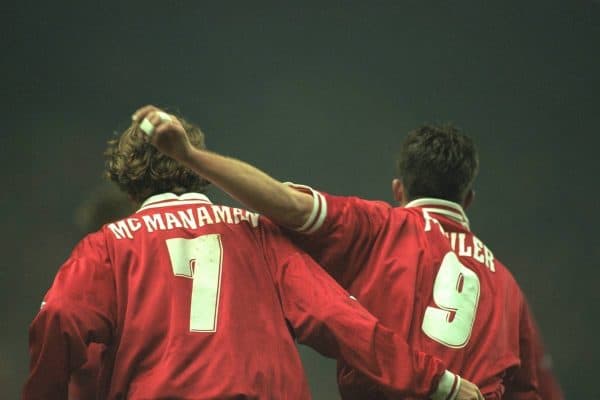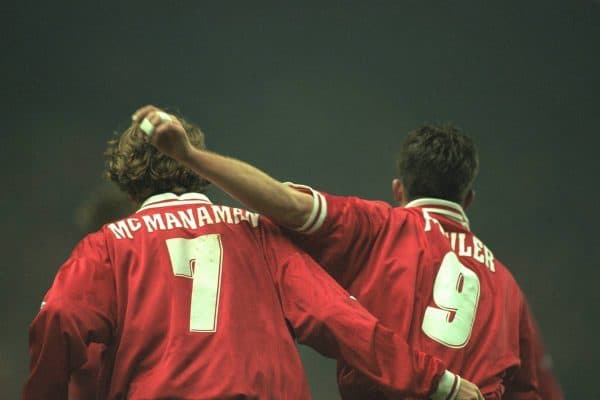 Without doubt, Euro '96 was the best international tournament for a generation of football supporters, with football "coming home," according to Baddiel and Skinner.
Liverpool were an extremely talented side at this time, and their exciting young trio of Redknapp, McManaman and Robbie Fowler were all selected for the Three Lions by Terry Venables.
As was the case throughout his career, Redknapp saw injury ruin his chances of featuring prominently, while Fowler was kept out by the first-choice strike partnership of Alan Shearer and Teddy Sheringham.
McManaman was a key man, however, with his quick feet and endless running proving vital, as England were again beaten by Germany in the semis.
1998 World Cup (Paul Ince, Steve McManaman & Michael Owen)

The summer of 1998 was all about one very young man: Michael Owen.
Liverpool's former prodigy burst onto the world scene at the age of just 18, scoring a truly remarkable goal against Argentina in the second round.
Owen also found the net in the group stages against Romania, as he staked a claim for being the most exciting young striker on the planet at that time.
McManaman was more dispensable than at Euro '96, but Paul Ince was an influential figure in the middle of the park. He missed his penalty in the shootout defeat to Argentina, however.
Things may have ended on a sour note for Owen at Liverpool, but it should not be forgotten just what a talent he was.
Euro 2000 (Steven Gerrard, Emile Heskey, Michael Owen & Robbie Fowler)

As has been the case so often with England over the years, Euro 2000 was a disastrous campaign that went out in a whimper.
Managed by Liverpool legend Kevin Keegan, the Three Lions failed to get out of their group, despite beating Germany 1-0 in Charleroi.
They blew a 2-0 lead against Portugal, losing 3-2, and a defeat by the same scoreline against Romania – with Owen scoring – saw them eliminated.
The only real positive to take from the tournament was an impressive cameo from a young Steven Gerrard against Germany. In hindsight, he should have featured far more that summer.
2002 World Cup (Emile Heskey & Michael Owen)

Big things were expected of Sven-Goran Eriksson's England in Japan and South Korea in 2002, with Liverpool's strike duo of Owen and Emile Heskey leading the line.
Both impressed during the competition, with Owen winning a crucial penalty against Argentina and scoring against Brazil in the quarter-finals.
Although they were a match for any defence, they still couldn't prevent a number of below-par performances from coming to fruition, and England lost 2-1 to Brazil in the aforementioned last-eight showdown.
Both Gerrard and Danny Murphy missed the tournament through injury.
Euro 2004 (Jamie Carragher, Steven Gerrard & Michael Owen)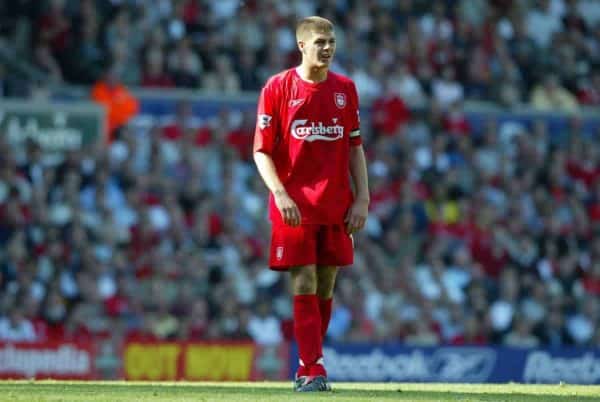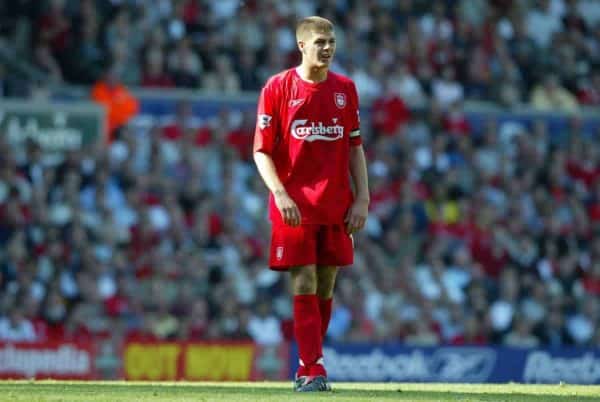 Euro 2004 was, without question, England's best chance of winning a major trophy since 1990, with a plethora of world-class players throughout the squad.
Once again, they failed to hit the heights many expected of them, though, and they were defeated on penalties by Portugal in the quarter-finals.
Gerrard's disastrous back-pass helped gift France a last-gasp win in their opening group game, although he did score against Switzerland in the next match.
Owen struggled for form throughout the competition, but popped up with a well-taken effort against Portugal, while Jamie Carragher was limited to a squad role.
2006 World Cup (Scott Carson, Jamie Carragher, Steven Gerrard & Peter Crouch)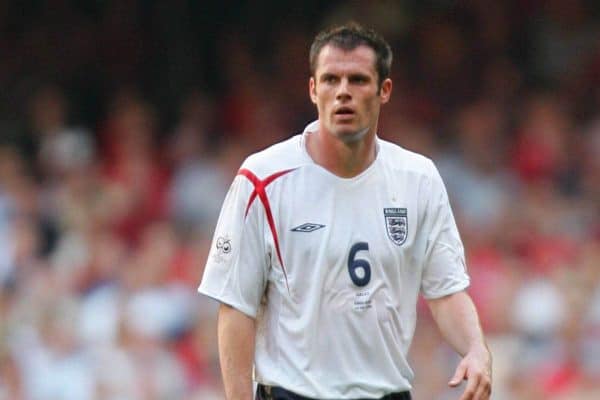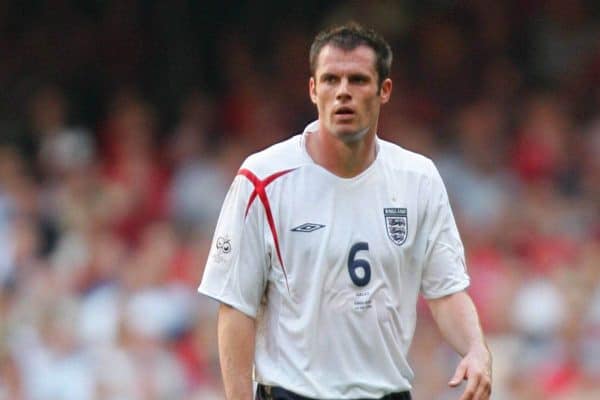 Germany hosted football's biggest tournament back in 2006, and while there was plenty of entertainment on show, none of it was provided by an insipid England side.
Gerrard and Peter Crouch did at least score their team's goals in the must-win game against Trinidad and Tobago, with the former also heading home against Sweden in the final group match.
Unfortunately, it ended in misery for both Gerrard and Carragher, as they missed their spot-kicks in another shootout loss to Portugal in the quarters.
Scott Carson didn't play a minute of action, having been third-choice goalkeeper behind Paul Robinson and former Liverpool man David James.
2010 World Cup (Glen Johnson, Jamie Carragher, Steven Gerrard)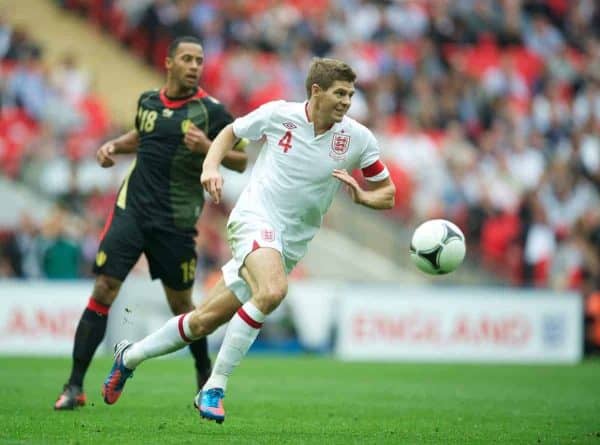 Having failed to qualify for Euro 2008, following the dismal reign of Steve McClaren, Fabio Capello guided England to the 2010 World Cup in South Africa.
Despite there being many to choose from, this may well go down as the Three Lions' worst ever performance at a major tournament.
They were poor in every game they played, with a 0-0 draw against Algeria in the group stages one of their worst matches in living memory.
Gerrard and Glen Johnson were both regulars throughout – Gerrard was captaining his country by this point – while Carragher played in the opening two games, before picking up a one-match suspension.
Gerrard actually got England's tournament off to a flier, after scoring early against USA, but it was all downhill from there.
Germany thumped Capello's men 4-1 in the last 16, and an early flight home was again called for.
Euro 2012 (Glen Johnson, Martin Kelly, Steven Gerrard, Jordan Henderson, Stewart Downing & Andy Carroll)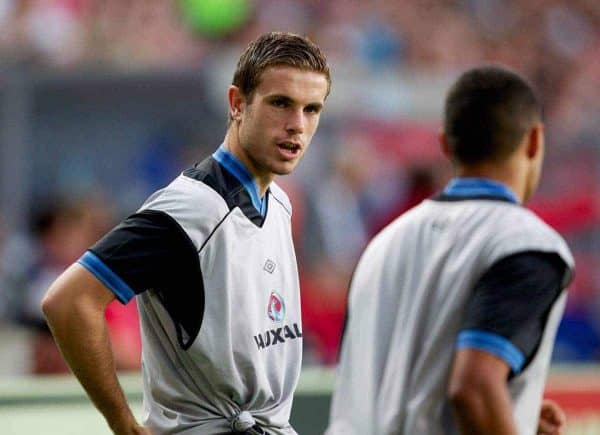 Euro 2012 saw six Liverpool players named in Hodgson's 23-man squad, with Martin Kelly the biggest surprise inclusion.
Gerrard and Johnson were again undisputed members of the first-choice starting lineup, but Jordan Henderson and Andy Carroll only featured sporadically.
Stewart Downing did not play at all.
Carroll's magnificent header from Gerrard's cross, against Sweden in a 3-2 win, was one of England's best moments of the tournament, but they exited on penalties to Italy in the quarter-finals.
2014 World Cup (Glen Johnson, Steven Gerrard, Jordan Henderson, Raheem Sterling & Daniel Sturridge)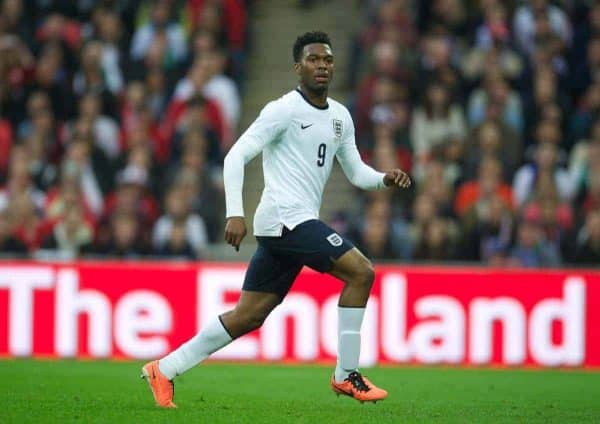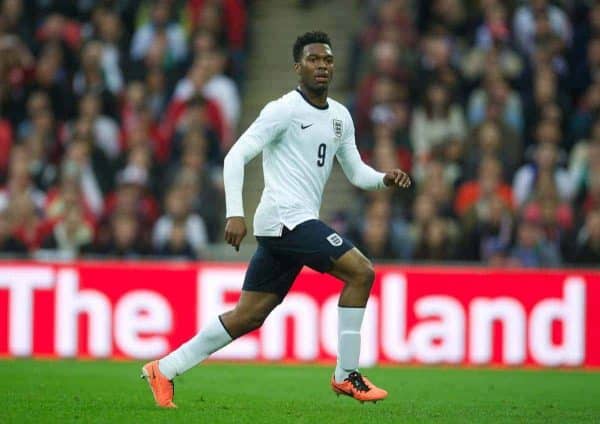 In England's most recent attempt at winning an international competition, they again went out in incredibly limp fashion.
Liverpool had five players in Hodgson's squad, with the quintet of Johnson, Gerrard, Henderson, Daniel Sturridge and Raheem Sterling all starting the opening game against Italy.
Sturridge equalised for his side on the night, but soon-to-be Reds striker Mario Balotelli headed home a second-half winner for the Azzurri.
Luis Suarez then almost single-handedly beat England in the next match, scoring twice in a 2-1 win for Uruguay, as the Three Lions crashed out in embarrassing fashion.
The final group game against Costa Rica, a 0-0 draw, was completely meaningless.
Liverpool players have certainly endured more misery than joy for England down the years, and it will be interesting to see how the current crop get on at Euro 2016.