With Danny Ings returning to full training after an ACL injury, the young striker could play a variety of roles under new manager Jurgen Klopp.
Ings was struck with a frustrating six-month layoff soon after Klopp's appointment in October, jarring his knee in his first training session under the German at Melwood.
This provided a major setback after a positive start to life at Liverpool, scoring three goals in eight appearances following his move from Burnley.
But coinciding with the conclusion of his compensation tribunal, with a panel ultimately valuing the striker at an initial £6.5 million, Ings' remarkable recovery saw him return to full training before the end of the season.
While he is unlikely to make a major impact before 2016/17, Ings' return can be a boost to Klopp's squad, with the 48-year-old able to welcome back another attacking option.
So what role can Ings play under Klopp at Liverpool?
Here we assess his performances for the Reds this season, and where he could fit into Klopp's current system.
Wide Forward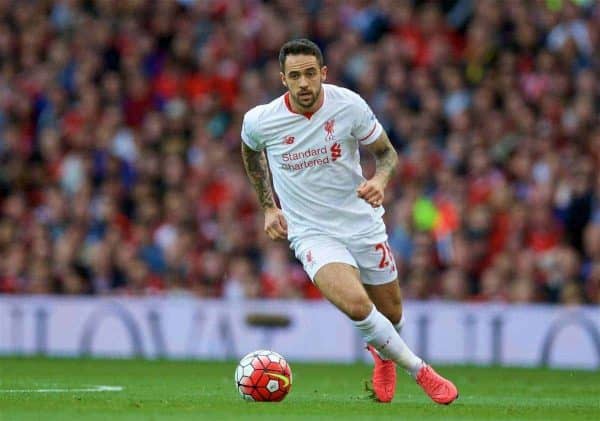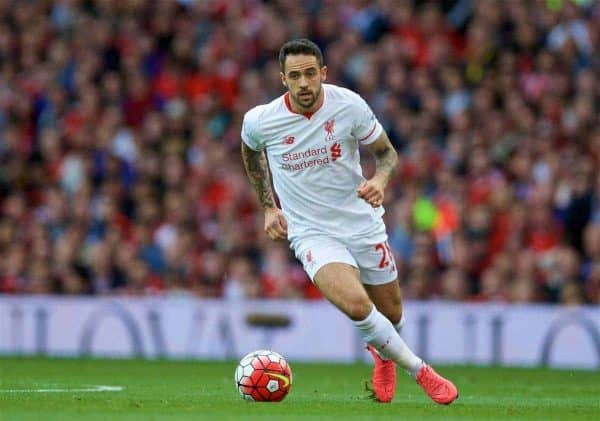 In Klopp's high-intensity, heavy-pressing system, the onus falls upon the Reds' wide players to defend from the front, with Adam Lallana particularly crucial to the success of this approach.
This role requires industry, a selfless work rate, the knowledge of when to press and when to back off, and the ability to transition into the final third—and Lallana's all-round quality has made him an invaluable player for Klopp.
Under Rodgers this season, Ings made two appearances on the flanks—against West Ham United in August, Man United in September—and showed his ability to function in this role.
A 29-minute cameo in the 3-0 loss to the Hammers provided a clear picture of his impact from the flanks, applying pressure on centre-back Winston Reid off the ball and drifting inside to support Christian Benteke in attack.
Ings' pace and defensive contribution could see him suit this wide role, while his instinct as a natural striker would aid him in the transition—and this may be where he gets his opportunity.
Second Striker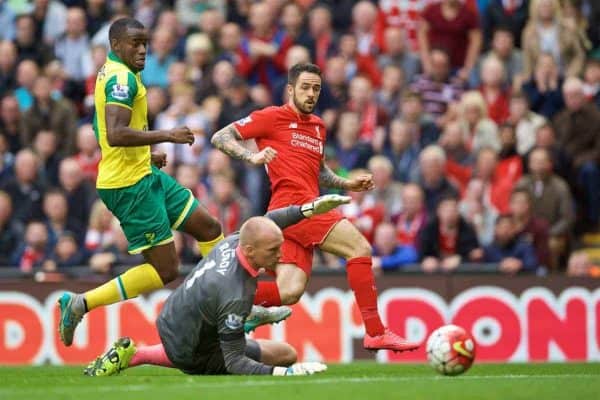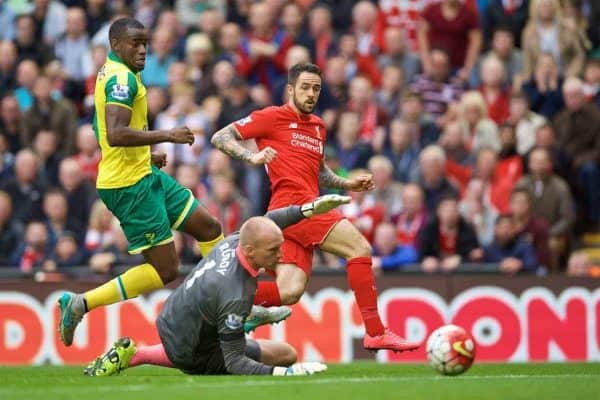 Klopp has toyed with a two-striker system at times this season, with the emergence of Roberto Firmino as an overlapping presence central to this shift in focus.
This is, oddly, similar to the role Ings played under Rodgers while Firmino was shunted into the periphery—his talents masked in an unnatural wide role.
While Ings is unlikely to oust Firmino from this role as Klopp's first choice, he could provide a useful alternative.
Ings' ACL injury came as a considerable blow due to his form in an attacking pairing towards the end of September and the beginning of October, scoring two goals in three appearances.
Strikes against Norwich City and Everton were clear signs of his quality, but it was in fact his display alongside Daniel Sturridge in September's 3-2 win at home to Aston Villa that showed his strengths: stretching defences with his pace and movement, and combining with intelligent buildup play in the final third.
Lone Centre-Forward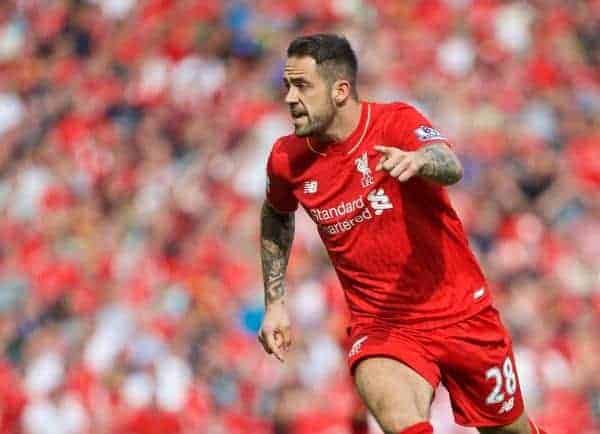 The rise of Divock Origi under Klopp is perhaps the most telling of the German's tactical outlook in the long term, with the Belgian's impact as a lone centre-forward hugely important.
Against Borussia Dortmund in the Europa League quarter-finals, Origi was tasked with operating off the shoulder when moving into attack, holding the ball up in possession and keeping the pressure on the defensive line when off the ball.
Origi's blend of pace, strength and work rate made him perfect for the role, and the 21-year-old is set to develop into a key player under Klopp.
While Ings is not blessed with the height or build of his attacking colleague, his industry, movement and quick feet make him a useful option as a lone centre-forward.
Ings' only display as a lone centre-forward—September's League Cup win at home to Carlisle United—came, interestingly, in a similar front three setup to Klopp's side against Dortmund.
Diligent in his work off the ball and decisive in his bursts through a well-drilled Carlisle defence alongside Firmino and Lallana, while his goal was the most important factor on the night, in the long term Ings proved that he is capable of shining as a No. 9.
Klopp's Mr. Versatility?

"If he's as good a player as he is a person, then we're really looking forward to seeing him on the pitch," Klopp said of Ings when discussing his return earlier in April.
To Klopp, Ings is still a relative unknown on the field, but as he prepares for 2016/17, he can bank on the former Burnley man as a great option in attack.
That Ings is able to perform as a wide forward, alongside the likes of Sturridge or Origi as a second striker or leading the line as a lone centre-forward will be of great significance to the German, who is looking for tactical flexibility as he remoulds his squad this summer.
Ings' arrival at Liverpool saw comparisons drawn with a Reds icon in Dirk Kuyt, and in many ways this is accurate.
A selfless, versatile forward with real quality in the final third and the humility to operate in a squad role as he continues his development, Ings could provide Klopp with a vital cog in his Liverpool machine.
For the short term, Ings is likely to get his opportunities as a wide forward, but given the chance, he should to prove his worth in his natural role up front.