News that Emre Can is back in training and could play on Thursday would see Daniel Sturridge benefit from the return of Liverpool's German midfieler.
There has been much debate about Jurgen Klopp's treatment of Sturridge of late, with the Reds' star striker not even brought off the bench in last week's Europa League semi-final first-leg in Spain.
The 26-year-old's post-match strop after Sunday's 3-1 defeat to Swansea may have been blown out of proportion, but it has done little to ease fans' worries about his future at Anfield.
There are many who feel that, should Sturridge not start against Villareal this week, his days under Klopp would be numbered.
Liverpool have been boosted by the news that Can has returned to full training much earlier than expected, and Sturridge may well profit more than anyone if the German is fit enough to start against Villarreal.
4-2-3-1

Can's injury, coupled with Jordan Henderson's absence, has left a gaping hole in the Reds' midfield during the business end of the season.
Joe Allen has continued to shine when given his chance, and James Milner has brought experience and improved quality in the final third, but there has not been the same level of drive and dominance in the middle of the park.
A lack of legs has been horribly evident – Lucas Leiva is most culpable in that respect, but Milner and Allen both also lack dynamism – and it meant a more cautious three-man midfield was used last week instead.
The win over Borussia Dortmund may have ended in joy, but the way in which Milner and Can were picked apart in the first-half perfectly highlighted why a trio of midfielders was required in Spain without Can or Henderson.
But Can's much-needed comeback would allow Klopp to revert to his favoured 4-2-3-1 formation this week, with the 22-year-old able to thrive in a two-man midfield.
With Lucas surely one of those to make way there is then likely to be a two-man fight for the other starting berth.
Allen has been superb in the last few months, and would fully merit beginning proceedings at Anfield, but Klopp has not always trusted him in the big games.
Milner has the versatility to either start alongside Can or out wide, and he also possesses the big-game mentality that came to the fore when he assisted Dejan Lovren's last-gasp winner against Dortmund.
For all of Allen and Milner's respective qualities, it is Sturridge who has to come into the team, with Philippe Coutinho, Adam Lallana and Roberto Firmino forming an exciting attacking trident behind him.
No-brainer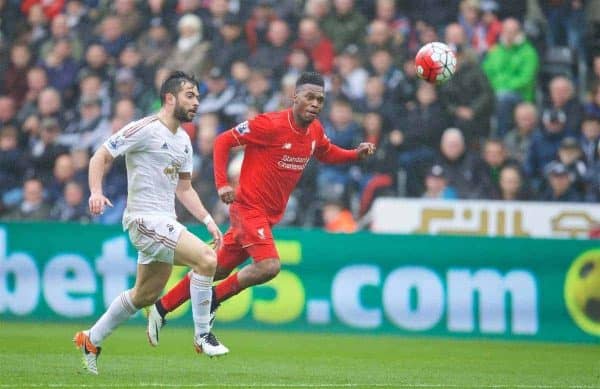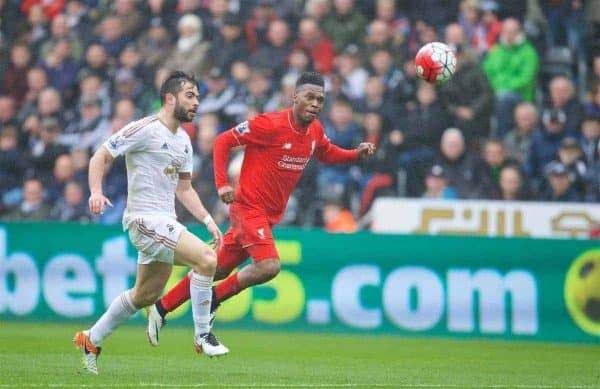 Playing Firmino in a 'false nine' role didn't work in the first-leg against Villarreal, in hindsight, and the game was crying out for Sturridge in the second-half.
Klopp should not be immune to criticism, and deciding to introduce Jordon Ibe instead of Sturridge at half-time was his biggest error as Liverpool manager to date.
There may be some kind of issue between manager and player, but the striker has to start Thursday's must-win game. He is arguably the Reds' best and most influential player, with no other player in the squad capable of guaranteeing goals at such a rapid rate.
While his work-rate and ability to stretch the opposition may not be as effective as someone like Divock Origi, there is no doubt that Sturridge can cause Villarreal problems on Thursday night.
Sturridge strikes fear into the opposition, and his movement and finishing make him one of the Reds' few genuine match-winners.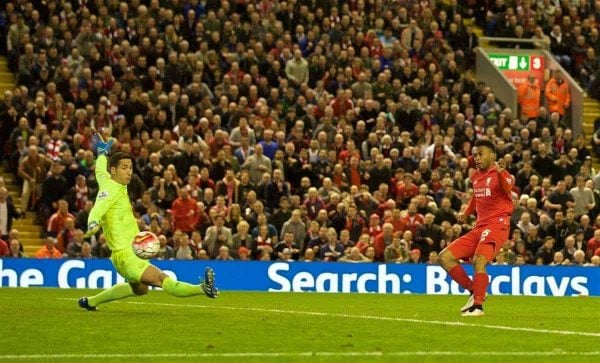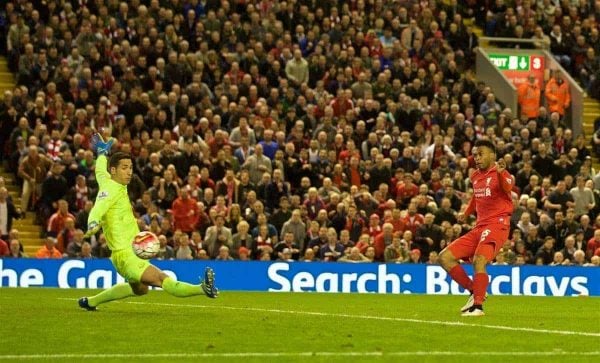 To not play your greatest attacking threat in the biggest game of the season makes little sense, especially when goals are of paramount importance.
If he was in poor form then it would be far more understandable, but that is simply not the case. 11 goals in 21 appearances this season, despite not always being fully fit, is testament to that.
Klopp's decision to go with the Coutinho-Lallana-Firmino front-three in Spain was hard to argue with – it had paid off handsomely in previous matches this season – but the situation is very different on Thursday.
The 4-2-3-1 system allows all three to retain their places, but also finds space for Sturridge to lead the line. He thrives on the big occasion, and Liverpool need him on the pitch.
Can's return, assuming he plays, allows Klopp to accommodate the talented quartet, without losing any balance to his side. Coutinho on the left, Firmino central and Lallana on the right. Perfect.
There is a niggling feeling that Sturridge will once again be omitted from the starting line-up, though, which would be an almighty shame.
Klopp's decision not to use one of the Premier League's most lethal finishers in the first-leg backfired, and if he repeats that error on Thursday, Liverpool may well find themselves out of Europe in depressing fashion.
Probable LFC XI on Thursday: Mignolet, Clyne, Toure, Lovren, Moreno, Can/Allen, Milner, Lallana, Firmino, Coutinho, Sturridge.