Liverpool captain Jordan Henderson says the Reds' pre-season friendly against Barcelona will stand them in good stead for the 2016/17 campaign.
Jurgen Klopp's side will take on the Spanish champions at Wembley on 6th August, in the Reds' final pre-season game of the summer.
Luis Enrique's team are regarded as one of the greatest club sides in history, with the likes of Lionel Messi, Luis Suarez, Neymar and Andres Iniesta among the finest players of their generation.
Henderson believes it will act as a huge test to Liverpool, in terms of physical and mental strength, and says he looks former to taking on former teammate Suarez.
"You want to be playing against good teams in pre-season, to get you in the best shape and in the right mindset come the start of the season," Henderson told the official website.
"The teams we're playing will be very good and it'll put us in good condition come the first game.
"It's really important that you have competitive games in pre-season; you don't want it becoming a friendly match or a bit too easy. You'd rather it be a difficult game and more competitive, and I'm sure we'll get that this pre-season.
"Obviously the Barcelona one will stand out to a lot of people. I think everybody will be looking forward to that one.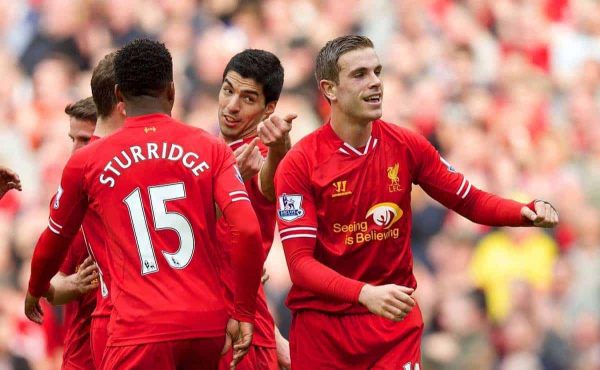 "It'll be good to be playing against Luis [Suarez] again. I've always spoken very highly of him – he's one of the best players in the world. It'll be good to be on the same pitch as him again, but obviously on opposite teams."
"Pre-season is always good at Liverpool. Wherever you go, the fans are incredible – whether that's Australia, America or anywhere. It's brilliant.
"I'm sure it will be the same, if not better, this time. We're going to some good places and playing some good teams, so everybody is looking forward to it."
Liverpool's Premier League campaign will get underway a week after the Barcelona game, as Klopp's men look to mount a serious assault on the title.
The fixtures for the new season are released on June 15th, and the Reds will play their first game away from home, with a potential home opener on August 20th in front of the new 53,000 seater Anfield.
Prior to their Wembley showdown, the Reds face Tranmere Rovers, Fleetwood Town, Wigan Athletic and Huddersfield Town, before travelling to America to face Chelsea and AC Milan in late July.
June 3 – Copa America starts
June 10 – Euro 2016 starts
June 15 – New fixtures released
June 26 – Copa America ends
July 8 – Tranmere Rovers (a)
July 10 – Euro 2016 ends
July 13 – Fleetwood Town (a)
July 17 – Wigan Athletic (a)
July 20 – Huddersfield Town (a)
July 27 – Chelsea (Rose Bowl; Pasadena, California)
July 30 – AC Milan (Levi's Stadium; Santa Clara, California)
August 6 – Barcelona (Wembley)
August 13 – Premier League season starts