Assessing his time with Mainz, Borussia Dortmund and now Liverpool so far, Jurgen Klopp suggested he could remain on Merseyside until he retires.
https://www.youtube.com/watch?v=eCzmfFCOI60
The German left Dortmund last summer after seven years, before ending a short sabbatical to join up with the Reds at the beginning of October.
Turning down a number of offers from around Europe, it was clear Klopp was waiting for the right club in Liverpool, and in an interview with BT Sport this week, he described his decision to take up the role of manager at Anfield.
"When I decided to come to Liverpool it was clear, when Liverpool would call I would do it," he said.
"I can't really say why, but it was clear in my mind that I would not have broken up my holiday for any other club in the world.
"That was, for me, brilliant, and it's not because there are similarities with Dortmund.
"It's similar in a few ways maybe, but it's different too, in a lot of ways.
"This is an unbelievably big club, and it's not necessary that we compare it to another club.
"We will write our own story, and we've already made the base for a nice story."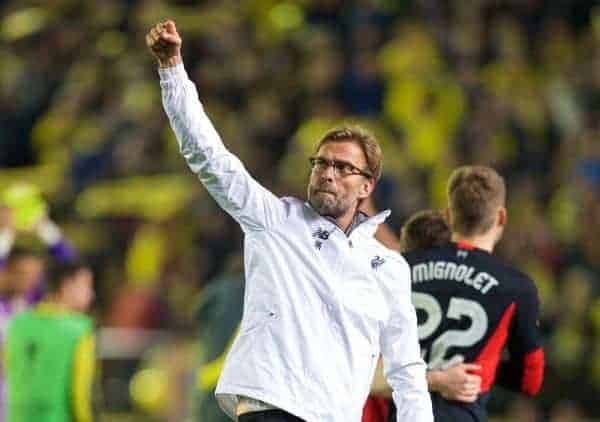 When asked what advice he would give to a young manager, Klopp focussed on the importance of the right club with the right manager, before hinting at a lengthy stay on Merseyside.
"Be prepared for a long and hard wait, I've had a lot of luck in my career up until now," he continued.
"Maybe it will stay like this until the end of my career, three wonderful clubs.
"You can be the best manager in the world but not in the right club, it will be really difficult.
"You can be the best manager in the world with the right club but the wrong CEO, it will not work.
"So really open your eyes, when you can decide the club, open your eyes, and make good decisions.
"Then everything will be good."
Liverpool believed they had found the right fit when they appointed Klopp back in October, with the German's ethos connecting with that of the supporters and the history of the club.
This has been vindicated in Klopp's first seven months at Anfield, and showing no sign of abating, this affection could be set to continue for the duration—and who are we to argue?