Despite considerable improvement on the field in 2015/16, Jurgen Klopp is already looking forward to his first pre-season at Liverpool.
Klopp's arrival at the beginning of October has sparked an upturn in fortunes for the Reds, culminating in Thursday night's 3-0 win at home to Villarreal.
This saw Liverpool secure a place in the Europa League final, their second final in seven months under Klopp, and this serves as a real marker of their progress throughout 2015/16.
The likes of Dejan Lovren, Adam Lallana and Divock Origi have improved significantly since Klopp's arrival, but speaking to reporters on Friday morning, the German insisted he was anticipating further development during pre-season.
"I'm really looking forward to the pre-season, it will make us stronger, make us fitter," he explained.
"If you train often enough, you can be a really strong side.
"These boys gave me a lot of really, really nice tips that there's really something in this team.
"The Europa League was really special because of the knockout tournament, you need to play your best and that's what we did.
"We always tried to win in the Premier League—[though] not in Swansea and not in Watford."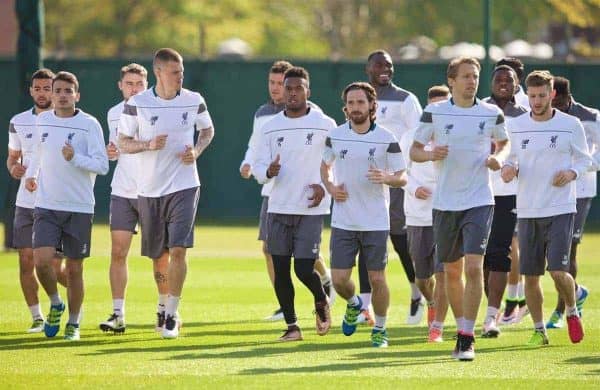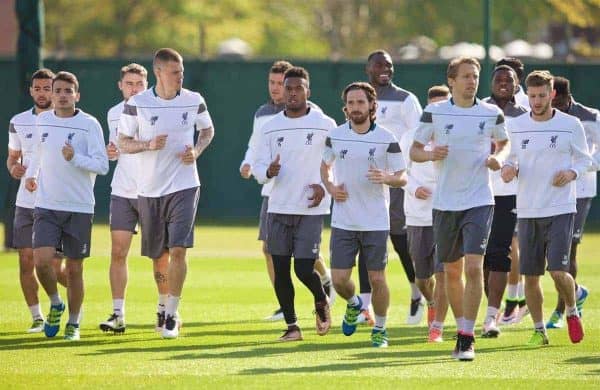 Liverpool remain something of a fledgling side under Klopp, especially with youngsters like Origi coming to the fore following his arrival.
Most encouraging for the 48-year-old is that they look to be learning from their mistakes, with their final with Sevilla on May 18 a chance to cement this and build on February's disappointment in the League Cup final.
Asked whether he was surprised at the rate of his side's development, however, Klopp continued to stress a measured approach.
"I never thought about where we'd be at the end of the season," he said.
"It's all about change, it's all about development, it's all about training, it's all about improvement.
"So I'm not surprised, but I'm really pleased for the boys.
"It's important to know that work helps, but it's better to see that it's really true.
"I'm really pleased for them, because it's deserved.
"Every good game is deserved, every not good game is useful for development.
"That's what we try to do all the time, what the boys are ready for, they want to hear what was good, what was bad."
Liverpool will take to the US for their pre-season preparations in July, with Klopp able to remould his squad ahead of his first full season in charge on Merseyside.
That the Reds have been able to reach the heights of Thursday night's performance without a pre-season under the German is a testament to his abilities.
That can be expected to only improve after a summer of intense preparation and planning.
---
Liverpool FC pre-season 2016/17 dates, information and news:
June 3 – Copa America starts
June 10 – Euro 2016 starts
June 15 – New PL fixtures released
June 26 – Copa America ends
July 10 – Euro 2016 ends
July 27: Liverpool v Chelsea (Rose Bowl; Pasadena, California)
July 28: Potential Europa League qualifier
July 30: Liverpool v AC Milan (Levi's Stadium; Santa Clara, California)
August 4: Potential Europa League qualifier
August 6: Liverpool v FC Barcelona (Location TBC)
August 13: 2016/17 Premier League season starts