Returning to Liverpool following a successful loan spell with Brentford, Sergi Canos could come straight into contention against West Bromwich Albion.
Canos scored seven goals and registered a further five assists in 38 Championship appearances for the Bees, slowly establishing himself as a key player at Griffin Park.
It was with a heavy heart that the young Spaniard left Brentford this week, but set to join Jurgen Klopp's squad in training on Thursday, he could be drafted straight into the first team.
Speaking after Liverpool's 1-1 draw with Chelsea, a result which ensured the trip to the Hawthorns is little more than a dead rubber, Klopp confirmed Canos may feature against West Brom.
"The earliest plan is that he will be in training tomorrow because he is back," the German told reporters post-match.
"I learn more and more about English football and it's possible that he is available for Sunday. It's unbelievable and great.
"Now we will see how he feels, how he is.
"He did really well at Brentford. He scored in the last game and had a lot of time to play.
"For him it was really good to be there.
"The Championship is quite a strong league and for young players it is really difficult to go through, but he did well."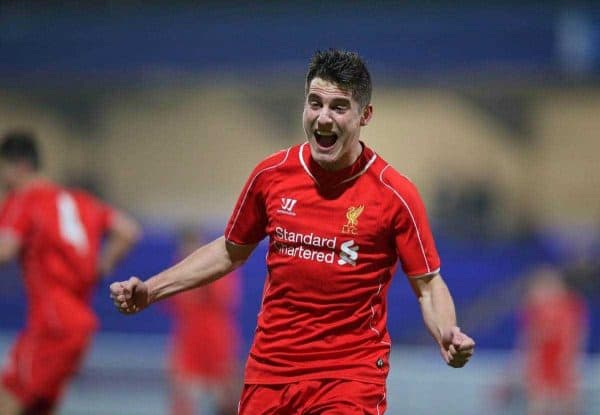 A season in the Championship has certainly been a formative experience for the 19-year-old, who was able to hone his technical brand of attacking play, adding a physical sheen.
Making his Liverpool debut before the end of the season would be another milestone in what is a swiftly progressing career for Canos, and speaking at the end of his loan spell, the former Barcelona youngster underlined his ambition to shine under Klopp.
"I want to show Klopp that I'm ready to play for Liverpool and everyday is a challenge so I learn this and I think I can take it," he said.
"After every game of Liverpool, Klopp gives a hug to every single player—I want to be one of them, it's my dream.
"When I was at Barca I saw the semi-final of Malaga and Borussia Dortmund and I saw Klopp on the bench for Borussia and I was like 'I hope one day I can work with Klopp'.
"I have the chance and I want to make it."
His first chance could come against Tony Pulis' Baggies on Sunday afternoon, and having spent the season fighting the rigours of Championship football, he should be ready to slot in for the Reds.