Euro 2016 gets underway on Friday evening, with 12 Liverpool players – more than any other Premier League club – taking part.
Having had to endure a few weeks of no competitive football, another major tournament hits our screens at the end of the week.
Slowly but surely, anticipation is growing ahead of the tournament, and 24 teams will be battling it out to lift the trophy in Paris on 10th July.
While Philippe Coutinho is the only Liverpool representative in Copa America Centenario, there are a dozen Reds at Euro 2016, a number only matched by Juventus.
Here is a look at their chances of appearing for their respective nations, and when you can see them in action:
England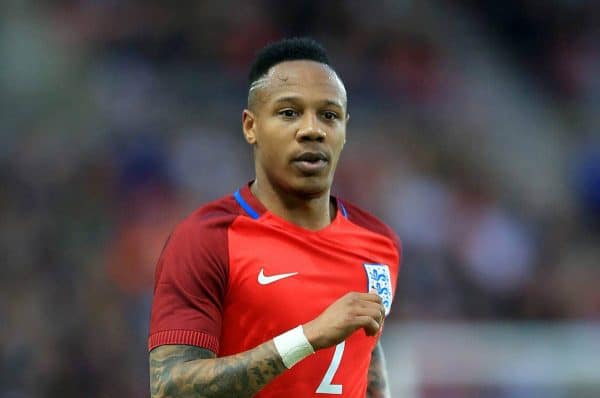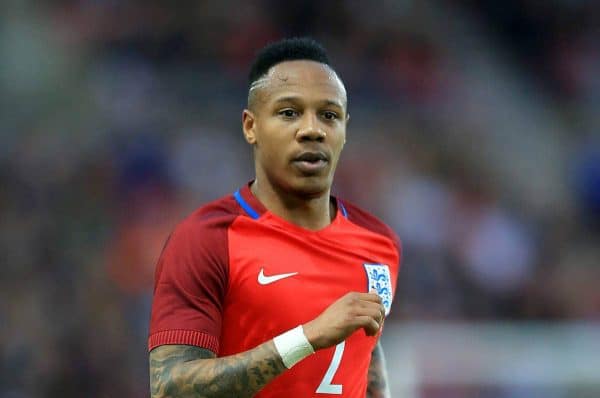 Will he feature much?
Clyne enjoyed a very consistent campaign with Liverpool, but it is still unclear whether he will start England's first game against Russia on Saturday.
The 24-year-old is in a straight fight with Kyle Walker for a starting berth at right-back, and the Tottenham man's good performance against Portugal last Thursday could sway it for manager Roy Hodgson.
If the ex-Reds manager wants dependability, Clyne is his man, but Walker may be Hodgson's pick to begin with.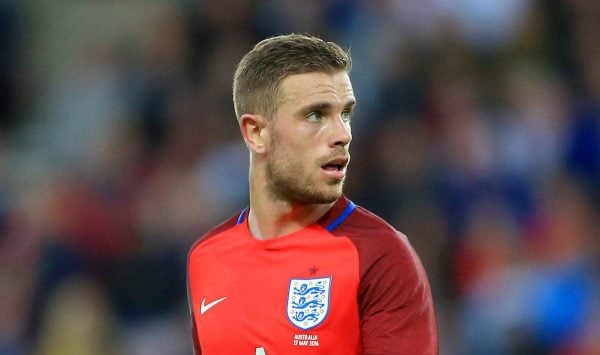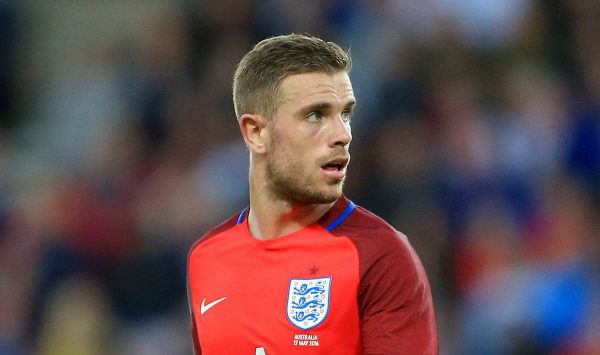 Will he feature much?
Henderson has always been a favourite of Hodgson's, and the Liverpool captain is now one of the more experienced members of a young squad.
There are definite question marks over his fitness, however, which may mean a place on the substitutes' bench is likely for the opening game, at least.
If he proves that he is 100 per cent this week, though, he has every chance of starting, whether it be in a diamond or a three-man midfield.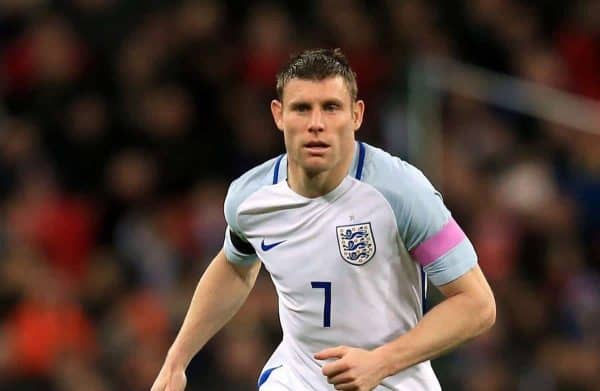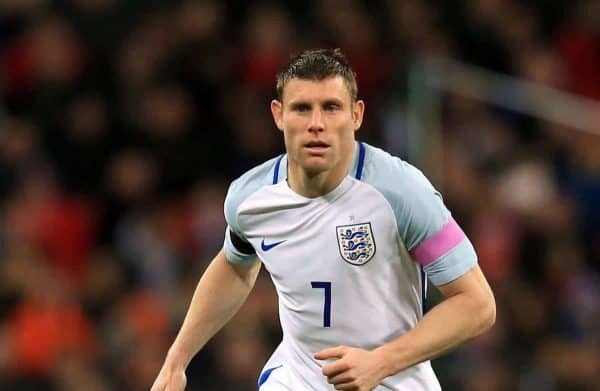 Will he feature much?
Milner has now won 60 caps for his country – only Wayne Rooney has more in the current squad – and he remains an important member of the squad.
He started on the right of a midfield diamond against Portugal, which may indicate that he will start ahead of Henderson on Saturday. The latter's fitness may well determine that decision.
Everyone knows what Milner gives you, but you have to question if he is worthy of a place in England's best XI these days. Assigned squad number 4, which hints at being a key player.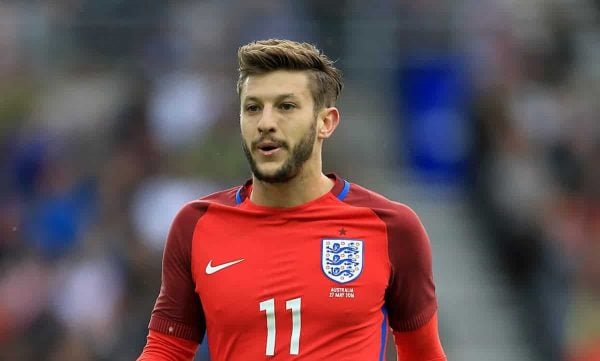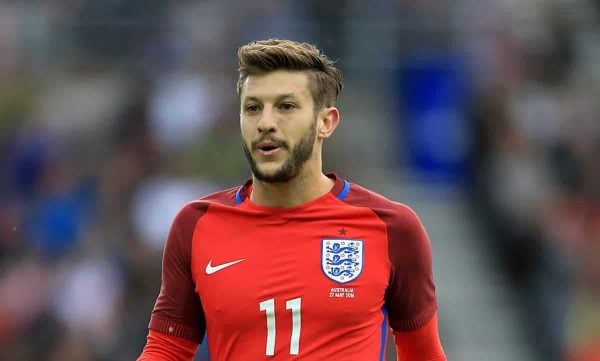 Will he feature much?
For the first time in a long time, the Three Lions actually have plenty of attacking options at their disposal, with Lallana one of those vying to be a regular in France.
The 28-year-old enjoyed a much-improved campaign for Liverpool, and depending on Hodgson's formation of choice, he may well be a key player this summer.
With Rooney, Dele Alli, Harry Kane and Jamie Vardy all likely to start in a 4-4-2 diamond, it could be tough for Hodgson to find a place for him in the team, though.
It may well be that one of Lallana, Henderson and Milner starts, with the other two on the bench. Lallana has been assigned number 8, again hinting at a key role.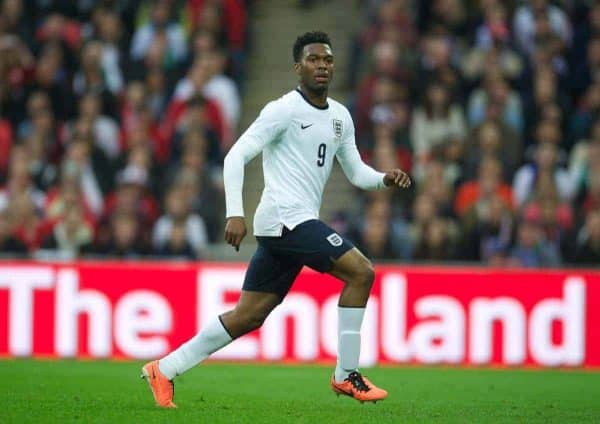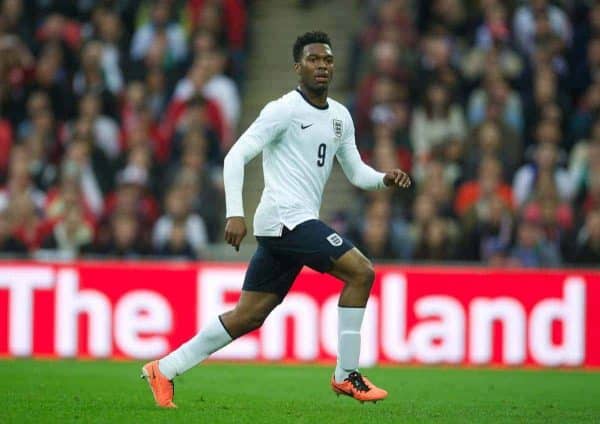 Will he feature much?
In terms of natural ability, Sturridge is England's best striker, but he will have to make do with a squad role at Euro 2016.
The form of both Kane and Vardy has been exceptional over the last nine months, and it is difficult to argue with Sturridge starting as sub.
The 26-year-old could be a very dangerous weapon for England from the bench, however, and a goalscoring cameo early in the tournament may make Hodgson rethink things.
When do they play?
England v Russia, June 11, Marseille, 8pm (BST)
England v Wales, June 16, Lens, 2pm
Slovakia v England, June 20, Saint-Etienne, 8pm
Belgium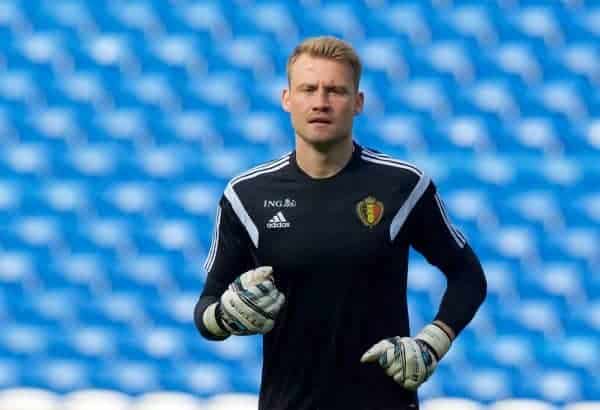 Will he feature much?
After a mixed season for the Reds, some may feel Mignolet is a tad fortunate to even be in Belgium's squad, but he has once again made the cut.
The 28-year-old is very much second-choice behind Chelsea's Thibaut Courtois, though, and will not feature at any point, unless his teammate picks up an injury.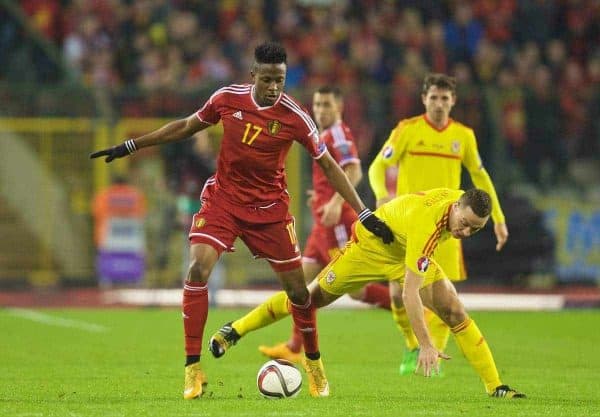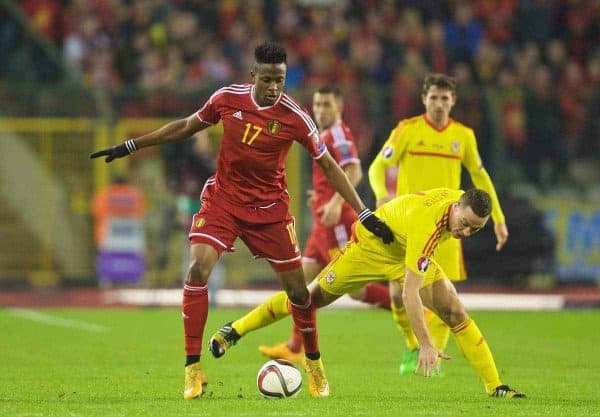 Will he feature much?
Origi came of age in 2015/16, but it is easy to forget that the young striker impressed at the World Cup in Brazil two years ago.
He has battled his way back from injury to be fit for the tournament, but it looks likely that he will be limited to a squad role in the coming weeks.
With Eden Hazard, Kevin De Bruyne, Yannick Carrasco and Romelu Lukaku likely to be first-choice in an exciting attacking unit, it would be understandable if coach Marc Wilmots left Origi on the bench.
Christian Benteke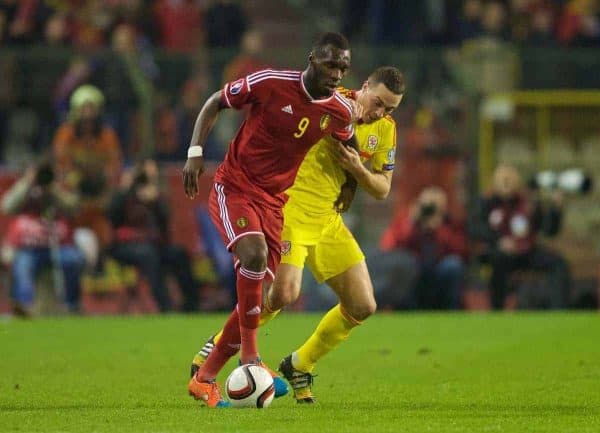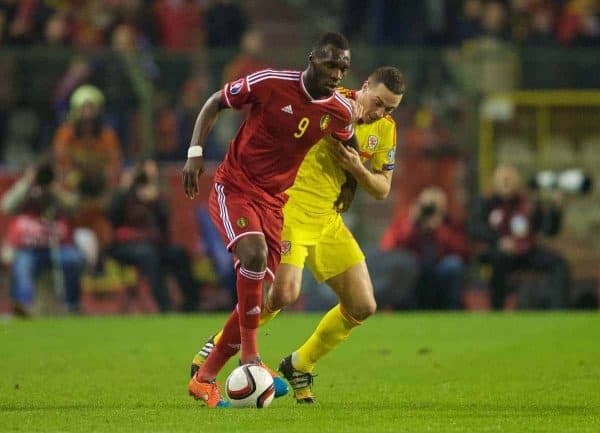 Will he feature much?
Benteke may have more experience and pedigree than Origi, but it seems impossible for the 25-year-old to be ahead of his Liverpool colleague in the strikers' pecking order.
The former Aston Villa talisman endured a disappointing debut season at Anfield, and his confidence is likely to be lacking going into the tournament.
Club form can go out of the window on the international stage, in fairness, but don't expect to see too much of Benteke in France.
When do they play?
Belgium v Italy, June 13, Lyon, 8pm (BST)
Belgium v Republic of Ireland, June 18, Bordeaux, 2pm
Sweden v Belgium, June 22, Nice, 8pm
Wales
Joe Allen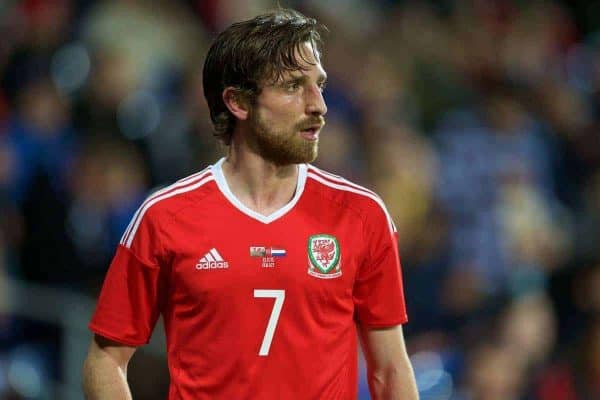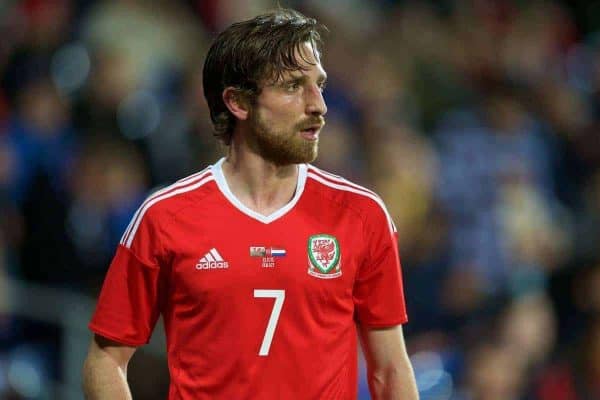 Will he feature much?
Allen became the most unlikely of Liverpool cult heroes last season, with the 26-year-old producing some slick, eye-catching performances in midfield.
Although he is a squad player for the Reds, Allen is a key man for Wales, and they will need him to be at his best against Slovakia, England and Russia.
He is one of his side's three or four most important players, along with Ashley Williams, Aaron Ramsey and Gareth Bale, and some influential displays from Allen will enhance Wales' chances of reaching the knockout stages.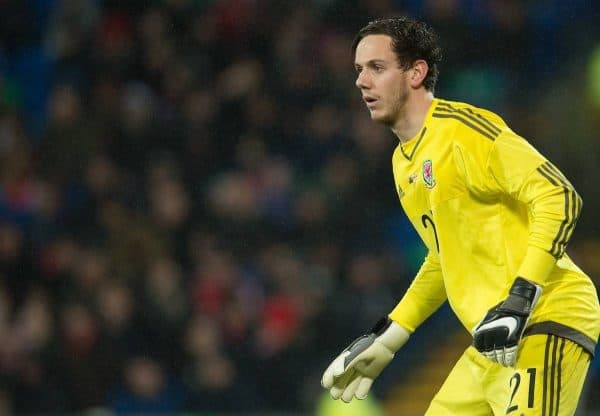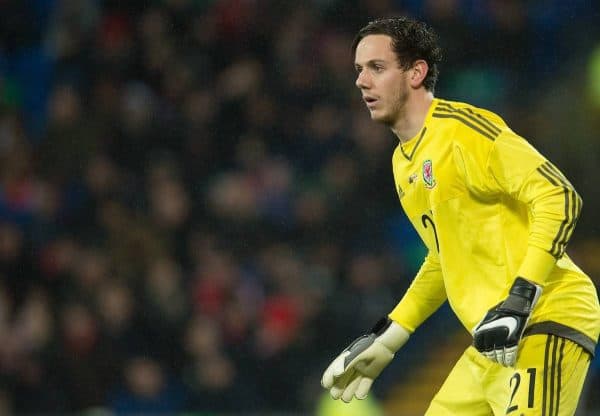 Will he feature much?
If Allen is an integral part of Chris Coleman's starting line-up, Ward is very much at the other end of the spectrum.
Liverpool's young goalkeeper may well be second-choice 'keeper behind Crystal Palace's Wayne Hennessey, though, so he could be called upon at some point.
Ward will no doubt be dreaming of facing several of his Liverpool teammates when Wales face England in their much-anticipated Group B showdown on 16th June.
When do they play?
Wales v Slovakia, June 11, Bordeaux, 5pm (BST)
England v Wales, June 16, Lens, 2pm
Russia v Wales, June 20, Toulouse, 8pm
Germany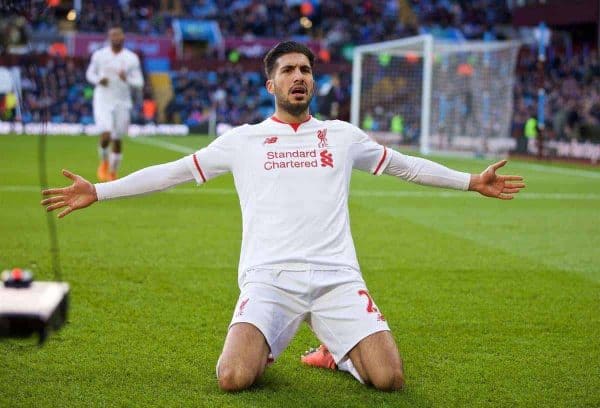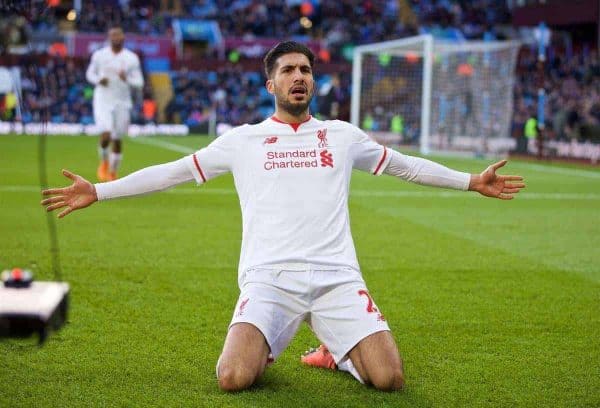 Will he feature much?
After a superb campaign with the Reds, in which he became one of the first names on Jurgen Klopp's team-sheet, Can has deservedly made himself a solid member of Germany's squad.
The 22-year-old is not yet ready to break into the first-team in his preferred midfield role, however, with Toni Kroos and Sami Khedira likely to start in the middle of the park for the world champions.
Can has been used at right-back a number of times by Joachim Low, but he looked out of place there, and Benedikt Howedes could start instead.
This is likely to be a tournament when Can will appear in cameo appearances from the bench. But if he is given a chance to shine, he has the confidence and ability to make his mark at the tournament.
When does he play?
Germany v Ukraine, June 12, Lille, 8pm (BST)
Germany v Poland, June 16, Paris, 2pm
Northern Ireland v Germany, June 21, Paris, 5pm
Slovakia
Martin Skrtel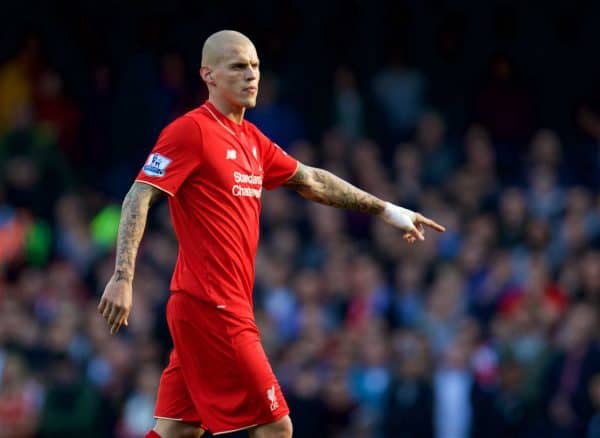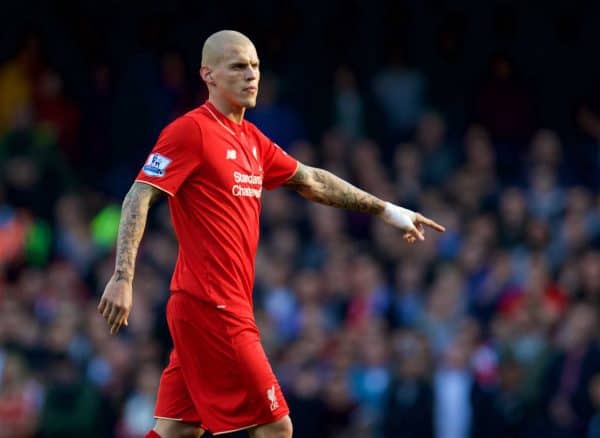 Will he feature much?
Skrtel may have fallen hugely out of favour under Klopp and it looks extremely likely that he has played his last game for the Reds – but the 31-year-old is both the captain and a key player for Slovakia.
He has a huge amount of experience at his disposal and if his country are to get out of their group, the Reds' second longest-serving player needs to perform admirably.
The bruising centre-back will relish coming up against his fellow Liverpool companions.
When does he play?
Wales v Slovakia, June 11, Bordeaux, 5pm (BST)
England v Wales, June 16, Lens, 2pm
Russia v Slovakia, June 19, Lille, 2pm