Roy Hodgson's England threw away a lead against a poor Russia side in Marseille, where Liverpool's Adam Lallana played the whole game in the 1-1 draw.
Five Liverpool players are present in the England squad which has travelled to France for Euro 2016, but in this opening game only one made the starting line-up.
Lallana started on the right side of a midfield four in England's 4-1-4-1 formation, and was given licence to roam forward when the side were in possession.
He found plenty of space in the opening stages, drifting inside when England had the ball making it difficult for any Russian defender to mark him.
After just five minutes he was testing Igor Akinfeev in the Russian goal when his powerful right footed effort was tipped over for a corner.
He passed the ball well and was heavily involved in much of England's good attacking play.
He linked up well with his fellow midfielders, and also used the width of Kyle Walker down the right to good effect. On top of this he also created space for others, as his roaming allowed Rooney to move forward from his deeper position. The England captain showed great technique to unleash a shot of his own from one of these positions, but his shot was straight at Akinfeev.
Lallana himself had another chance with twenty minutes gone following more good link-up play with Walker, but this time he pulled his shot wide across the face of goal.
He also set up a few chances for team-mates. A ball through to Sterling put the former Liverpool man in on goal, but he dawdled and allowed Igor Smilnkov to recover and make the tackle.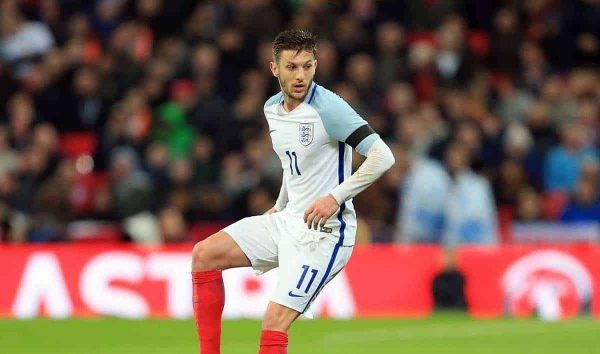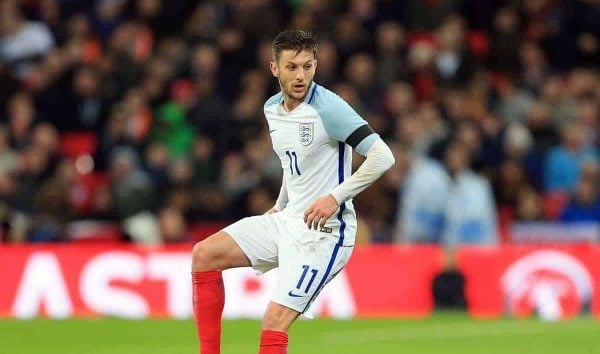 Minutes later he played a pass through to Harry Kane who found the back of the net with his shot, but the striker was in an offside position. It was an occasion when Lallana might have been better going for goal himself, but he had every right to think Kane might have been onside, such was the depth of the Russian defensive line, and especially Sergei Ignoashevic.
It could be said that this was another game where Lallana showed great touch, neat tricks, and some good passing, but ultimately failed to produce anything of substance.
However, this would be unfair as he was one of the most entertaining players on the pitch in the first half.
He also worked hard in defence, and his training with Liverpool manager Jurgen Klopp looks to have benefited England too as he pressed the opposition well and on one occasion won the ball back in a dangerous area.
Coming out for the second half England expected more of the same, but Russia managed to get a foothold on the game and made better use of the towering Artem Dzyuba up front.
Lallana was much quieter in this period, but found himself in a threatening attacking position when Rooney's shot was well saved by Akinfeev. Lallana's shot from the rebound hit the post, but he was offside.
England took the lead from an unlikely source, as the now indispensable Eric Dier added another string to his bow.
As well as being the only defensive/holding midfielder in England, he's also their best hope from free-kicks, apparently.
It was a well-worked move which saw a dummy from Kane at the set piece, and plenty of movement in front of the goalkeeper as the right-footed shot from Dier flashed into the goal.
There was more Liverpool interest when James Milner replaced Raheem Sterling with around five minutes to go. The idea was that as one of the more experienced players, the 30-year-old Milner would help England see out the game.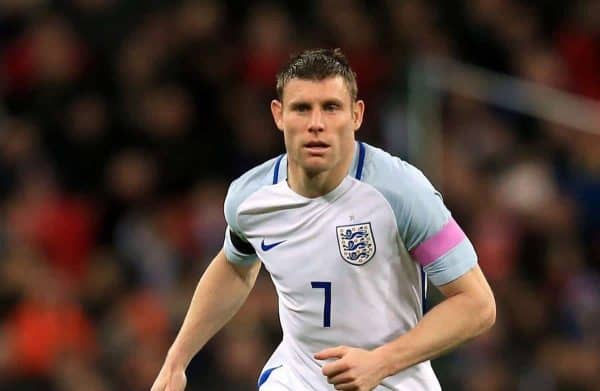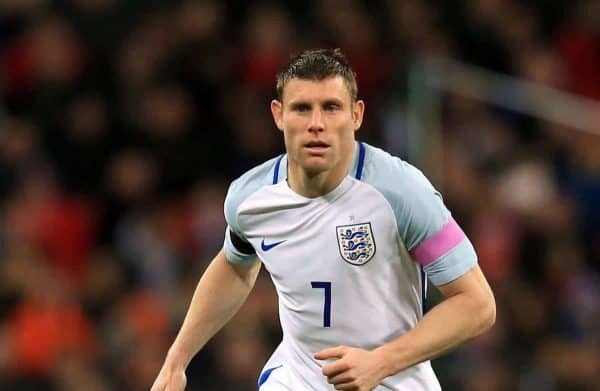 But this wasn't the case as Russia equalised through Vasili Berezutski's header from a lofted ball into the box.
The defender found himself up against Danny Rose, easily out-jumping the left-back to loop his header over Joe Hart with Denis Glushakov making sure the ball went in at the far post.
Having dominated the game England threw away what should have been an easy win.
The failure to score a goal more than one goal when they really should have has cost them three points, and it'll be interesting to see if there are any changes for the next game as a result.
With Daniel Sturridge on the pitch there's a greater chance of scoring goals, and he's one of the strikers who could now be pushing to start, or at least feature, in the game against Wales. Roy Hodgson took a whole host of strikers to France, but only used one of them today against a poor Russia side.
Jordan Henderson will also be hoping to feature at some point, but the midfield used tonight performed fairly well despite the second half drop offs epitomised by Lallana.