With Mahmoud Dahoud reportedly Liverpool's "first-choice" midfield target this summer, we get the lowdown on the young German.
Dahoud was last month reported to be Jurgen Klopp's top midfield target, as the Reds manager looks to add quality and depth to his squad this summer.
The 20-year-old is one of a host of Bundesliga players linked with a move Liverpool ahead of Klopp's first full season in charge.
In an era of FIFA and Football Manager, everyone likes to think they are an expert, but if we're honest, Dahoud was an unknown quantity to most until recently.
Someone who has followed the young Borussia Monchengladbach man closely is Stefan Bienkowski, a Bundesliga expert and football writer for DW Sports and the New York Times.
We got his thoughts on all things Dahoud:
Hi, Stefan. Not many Liverpool supporters know a huge amount about Dahoud, so what can you tell us about his style of play, strengths and weaknesses etc?
He's a very young yet talented individual who excels in the middle of the park through his ability to make smart passes, dribble coherently and create chances as a traditional playmaker.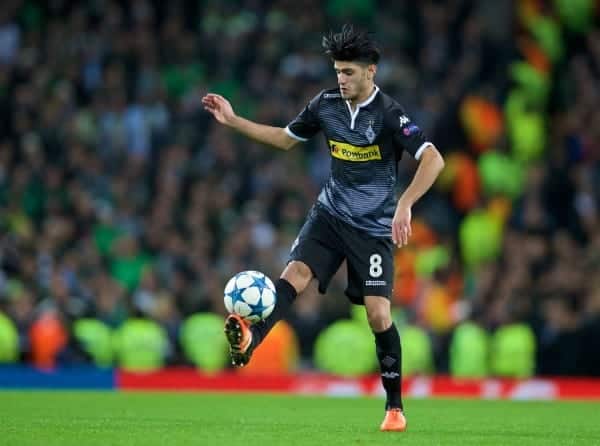 He certainly lacks experience but as things stand that doesn't seem to be something that has got in his way.
How did he perform in 2015/16?
He was exceptional in the 2015/16 season for Gladbach. It was his breakout campaign with the first team yet he looked like a seasoned pro alongside (new Arsenal signing) Granit Xhaka.
Is there a current Premier League player that you feel is most similar to Dahoud in style, just to give fans who don't watch the Bundesliga more of an idea of his qualities?
He's a clever, technical player so perhaps Cesc Fabregas is the most similar player that comes to mind at the moment. He's a little more physical than Cesc and can also play box-to-box.
In fact, he's not too different from Xhaka, so perhaps he's the most ideal comparison with an EPL player.
Given Klopp's preference for a 4-2-3-1 formation, and with some doubts about Jordan Henderson and James Milner's long-term places in the team, would Dahoud be a perfect foil for Emre Can in the centre of midfield, and would he be an immediate starter?
I can't tell you much about Jurgen Klopp's plans at Liverpool or the future of Jordan Henderson or James Milner, but he would certainly offer an ideal, long-term partner to Emre Can.
I'm not sure I'd advise Klopp to rely upon him straight away, but then I don't think we'll see him leave Gladbach for another year or two. By then there's no reason why he couldn't be a starter for Liverpool, should they sign him.
Do you see him as a future Germany regular, like Can, or would that be going a little overboard?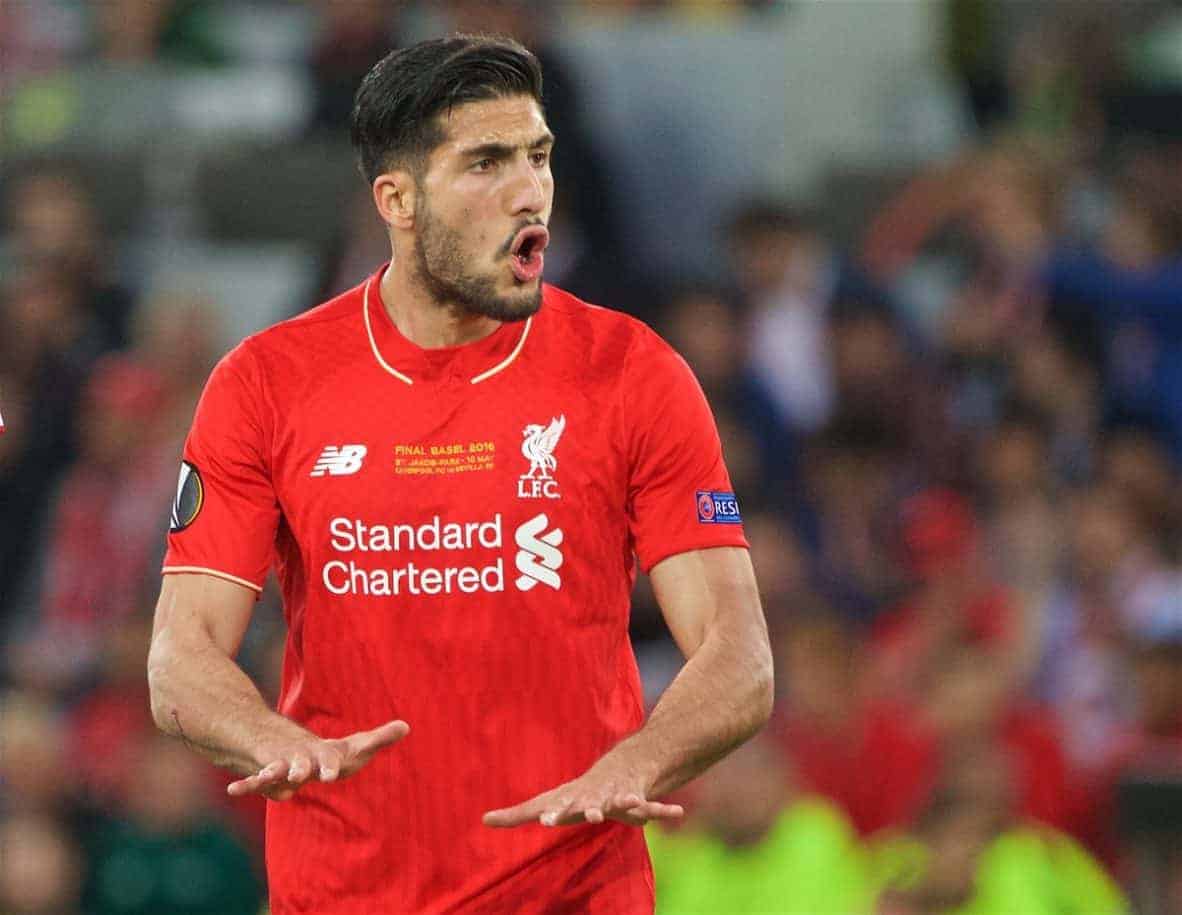 He's definitely got the potential to play for Germany. He was expected to play for the Olympic squad in August before Gladbach requested that he sit it out to take part in their Champions League qualifiers.
If I'm being honest I actually think he offers far more potential than Can and if he can live up to the promise then he'll definitely be in the national team before too long.
A quick word on Klopp to finish: How do you think he has done so far, and do you believe he is the man to win Liverpool the Premier League title for the first time (you're allowed to break our hearts and say no)?

I think Klopp has done an outstanding job thus far. I actually thought Brendan Rodgers was a little unfairly treated by the end of his run, but Klopp has obviously came in with a reputation and authority that Rodgers just hasn't got at this moment in time.
It's that authority that has allowed him to dictate who the club targets – mostly Bundesliga players – and why things seem to be running far smoother.
Liverpool don't seem to have the same resources or quality on the pitch as the teams challenging for the title but if there's one coach who can make up for that then it's certainly Klopp.
Thanks to Stefan for answering our questions. Follow him on Twitter: @SBienkowski.