Liverpool target Piotr Zielinski appears to have his heart set on a move to Anfield, showing the desire that Jurgen Klopp wants.
Back in February, Klopp spoke openly about the type of player he wants to sign, with the correct mentality and a strong team ethic clearly a big factor.
"If a player only wants to come to us to play in the Champions League, short-term ideas are always silly," he said.
"I don't like this. I don't like it when players say 'ah, but you're not in the Champions League'. We want to get you because we want to play in the Champions League."
Of course, since then we've failed to qualify for next season's Champions League, which probably affects our position in the transfer market this summer. But Klopp is clear that this will only help him identify the correct players.
"If you don't want to help us, and want to jump on a running train, then go somewhere else.
"You need the right mentality and quality. That's how it is.
"If there's a player who won't join Liverpool because we don't play in the Champions League or will only join because we're in the Champions League, that's not for us."
This is something that Klopp has always been an advocate of, with the German never one to sign a player purely on reputation.
As Klopp looks to build a Liverpool squad that can compete for the Premier League title in the coming years, a reported £9.5 million bid for Piotr Zielinski was made this past weekend.
The Pole appears to be showing the hunger for a move to Liverpool that Klopp desires.
Hungry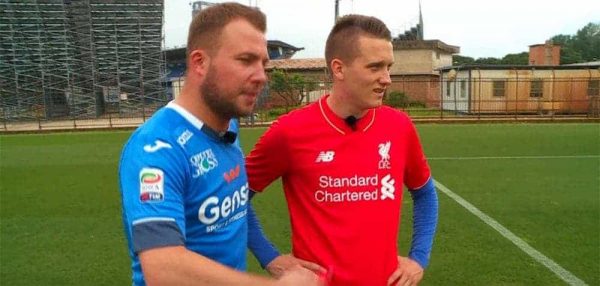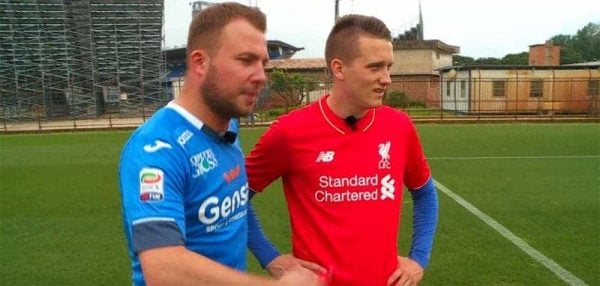 22-year-old Zielonski is widely reported to prefer a move to the Reds than move to Serie A side and Champions League qualifiers Napoli. This desire to play under Klopp should be music to our ears.
The Liverpool manager will demand a huge amount from his players in pre-season, including triple training sessions, and he needs everyone pulling in the same direction.
Zielinski clearly likes the thought of life under the charismatic German, which can only bode well if he does join this summer.
He is young and hungry, and at a point in his career where he is desperate to find another gear and keep reaching his vast potential. The player knows he can benefit from working with Klopp.
Going back to those Klopp quotes, Zielinski appears to be a player who certainly wants to push the train, rather than jump on an already moving one.
Past examples

You only have to look at Klopp's Borussia Dortmund side to see how important it is to have every player on the same page and pushing the proverbial train in the same direction.
Klopp's Dortmund weren't the world-renowned set of players that many have gone on to be since signing for the club. They didn't have past experience of playing for top European clubs, and that was part of their success.
Mario Gotze may be opting against joining Liverpool because he now has a different outlook on the game, having moved to Bayern Munich in 2013. Maybe he's had enough of pushing the train?
Would someone like Gonzalo Higuain have the mindset of a young, hungry player with an endless thirst to train three times a day in pre-season? Probably not.
It may not be as fun to be linked with players that the masses haven't heard of, but Klopp has shown throughout his managerial career that this can bring great success.
Klopp is somebody we should all trust in the transfer market.
Liverpool's next signing?
These days, it seems impossible to believe a transfer has been completed until you actually see the player doing the famous Melwood lean.
That said, it does look increasingly as though Zielinski will eventually become a Liverpool player this summer, with Klopp reported to have spoken to him personally – as he did with Marko Grujic earlier this year.
If he does move to Anfield, he will become the German's fourth signing since he took over last October and there is similar pattern with each new recruit to date.
Joel Matip, Grujic and Loris Karius are all emerging, ambitious players who are yet to ply their trade at a genuinely big club. They're aged 24, 20 and 22 respectively. They can be nurtured and developed by Klopp and his staff.
Moving to Liverpool will be a positive step forward for all of them, and the same would apply to Zielinski. There should be no baggage with him and his best years are very much still ahead of him.
Zielinski is not only a brilliant young talent, but he also looks like exactly the kind of figure we want joining the Klopp revolution.