Emre Can lined up for Germany as the World Champions took on France in the semi-final of the European Championships but was left disappointed as he side were sent crashing out of the competition.
Germany lined up in a 4-3-3 formation with Can – making his first appearance at the tournament – and Toni Kroos just ahead of Bastian Schweinsteiger.
Despite a few nervous touches from Can to open the game, he was allowed to push forward and often found himself in some good positions in the first half.
After 12 minutes, the Reds' No. 23 collected the ball on the right wing and put through a superb ball to set up Muller who should've done better.
Moments later, Can found himself on the edge of the box and the ball fell to him kindly. His strike was directed into the bottom right corner of Lloris' goal but the Tottenham keeper was equal to it, making a wonderful save to deny the Liverpool midfielder.
Can began to look composed on the ball, making darting runs into the French half and working well with Kroos, Muller and Ozil to create chances for Germany.
However, there were times when he found himself out of position, looking out of sync with Schweinsteiger. Griezmann was able to squeeze through the middle on a few occasions and it's something Can will definitely be hoping to work on.
The 22-year-old left the field after 67 minutes despite a pleasing performance but his side were unable to claw their way back into the game and conceded another French goal in the second half as the hosts progressed to Sunday's final 2-0.
Overall though, it was a composed performance from the Liverpool midfielder and he'll be hoping he's done enough to challenge for a starting position in the squad for future internationals.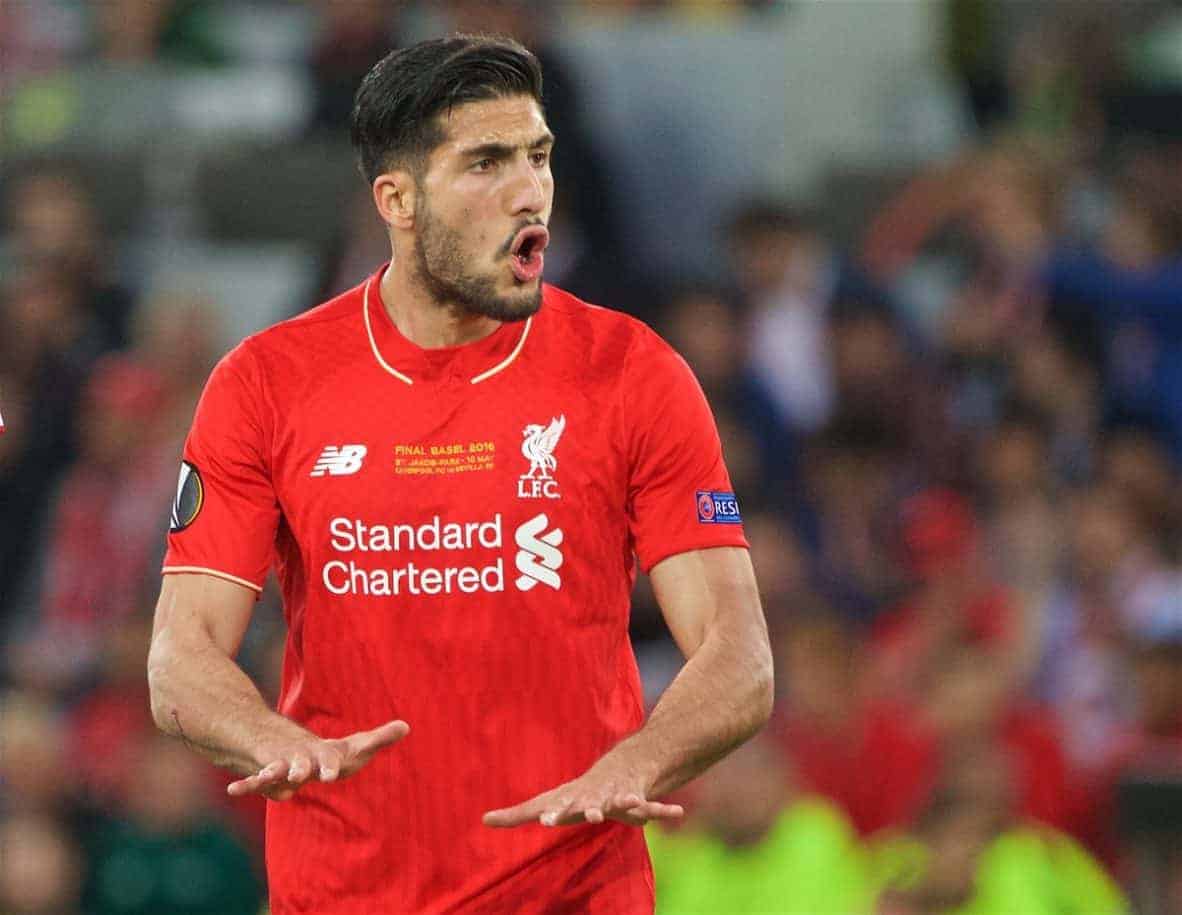 Can has impressed for Liverpool playing in a deep midfield role and the versatile youngster has featured for Germany in that role on a few occasions now for Joachim Low.
At Liverpool, he's very much considered one of the leaders in the squad but he was alongside some top, experienced internationals in Marseille. Schweinsteiger alongside him was playing in his 38th major tournament match – more than any other player in history.
Germany had their share of possession in the first half and Can helped to dictate play from the centre of midfield.
He had a pass success rate of 81% and from the 27 passes he made, he produced a key pass to set-up Muller early in the first half.
The Germans were restricted to playing quite centrally across the midfield, relying on their forwards to make wide runs and Can made just the one long ball pass during his 67 minute spell.
However, the Liverpool man had one of the best chances in the first half and if it wasn't for the excellence of the French goalkeeper, he might've put his side into the lead.
Overall, it was a pleasing performance from Can, who at times looked out of position, but he showed great attacking intent and his box-to-box display gives Reds a lot to look forward to.
Can will be disappointed to see his side knocked out of the Championships to what will probably be the tournament winners but there were lots of positives in his performance that he should be proud of.
He'll only grow with experience and it's clear he's got the ability to play in a deep midfield role. Tactically there's still much for the youngster to learn but this season under Jurgen Klopp promises to be an important one.