Big fees for peripheral squad players, buy-back and sell-on clauses, and insisting on 75% playing time for loaned players, Liverpool are playing smart this summer.
Jurgen Klopp's first summer in charge has been a busy one, with the German making his mark at Anfield, with seven permanent signings so far.
Much has been made of the exciting new arrivals, but equally impressive has been the out-going business conducted, and in particular that undertaken with Anfield's youngsters.
Recouping impressive fees and including shrewd clauses within permanent and loan deals, a new hard-line approach is in operation with our prospects, who Liverpool are finally playing smart over.
Changed Approach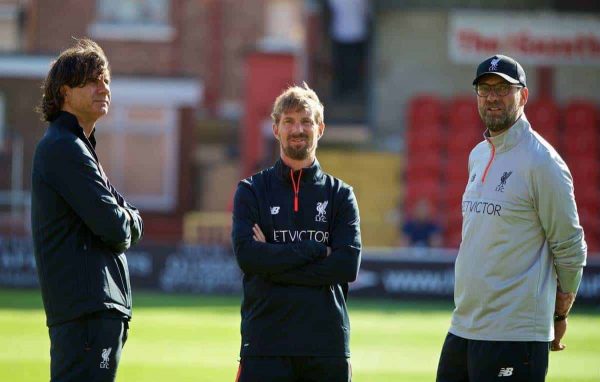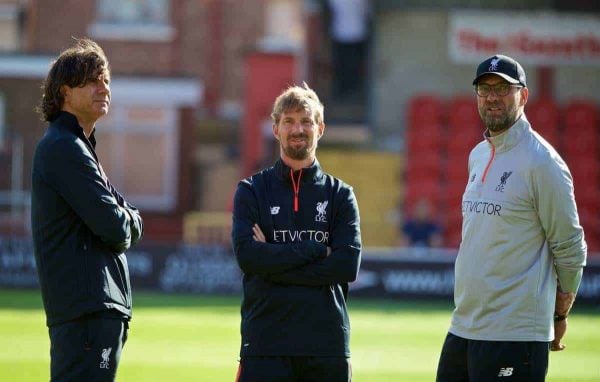 Anfield's youngsters have been under-utilised and undervalued for too long – something Klopp seemingly has noted.
Too often prospects have left for measly transfer fees with little consideration for future value, while many loanees have endured unrewarding spells, lacking first-team game time at clubs – the initial reason behind a temporary move.
Whether selling or loaning youngsters, Liverpool's activity has been underwhelming for years, but this has changed at the first opportunity with Klopp adopting a more continental policy.
An overdue shake-up of Liverpool's business with young players has been conducted – shown by the lucrative deals struck for prospects and shrewd sell-on and buy-back clauses included in transfers that benefit youngsters' careers with a first-team move.
This also applies to loans, with Liverpool's new insistence that clubs wanting to take a player must meet the 'playing clause' ratio – this alteration coming six months after Klopp vented his frustrations with the loan policy.
There has been a strategic change – added to by a hard-nose business approach that Liverpool have seemingly employed during negotiations.
Though likely headed by Klopp, it may have been further influenced by a potentially reduced role for Chief Executive, Ian Ayre, who leaves in 12 months' time.
Regardless of the reasoning, the policy change is one for the better and shows promising signs of Liverpool's improved business acumen with their youngsters.
Smarter Business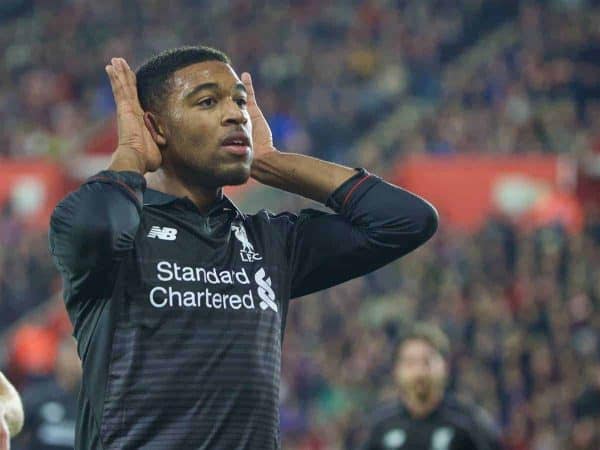 Liverpool have already reaped the rewards of their shrewd dealings this summer – with opportunities for more sure to arrive.
While holding out for £4 million from Watford for Jerome Sinclair was impressive, it has been best demonstrated in deals that took Jordon Ibe and Sergi Canos to Bournemouth and Norwich respectively, for a combined £19.5 million.
Not only were fantastic fees recouped, but buy-back and sell-on clauses are reliably reported to have been included in each deal for the wingers – safeguarding the short and long-term future in excellent all-round business.
That Liverpool have earned just under £25 million – funds contributed to six new arrivals – for the trio is remarkable, and further evidence of the improved approach which looks set to bear fruits again with Brad Smith's potential £6 million move to Bournemouth.
Crucially, the Reds appear to be calling the shots – as they have done with Smith, who they refused to release last year and could now pocket an impressive fee should he join the Cherries.
Such funds are vital, with the incoming millions potentially contributing towards ensuring the academy provides the purpose meant in supplying quality young assets.
Simplest way to think about the combined fees for Ibe, Sinclair and Smith – that's roughly three years running costs for #lfc's academy.

— Dave Phillips (@lovefutebol) July 24, 2016
Potentially gaining an impressive fee for Smith, the deal will also include clauses, as with Ibe and Canos, and this is again as pleasing as the immediate fee – with future rewards too.
Should those sold later reach a performance level required at Anfield, Liverpool can exercise their clause to bring them back – the way the likes of Barcelona and Real Madrid have done for years and continue to do so with the recent re-signings of now top talents Denis Suarez and Alvaro Morata.
And if sold on again, the Reds can earn nicely for their part in their football development. Win win.
It's about time Liverpool followed this astute approach, with it crucial to ensuring potential quality remain attached to the club for varying reasons.
More smart business comes with the aforementioned 'playing clause' introduced for those loaned out, with Liverpool to only sanction deals should the club trusted with furthering their progress agree to play the loanee in 75% of games.
Punished with financial measures if it doesn't happen, this is another clever move and will ensure fewer Reds suffer unproductive spells, rotting on Football League benches or playing for under-21 teams when they could be progressing under Klopp.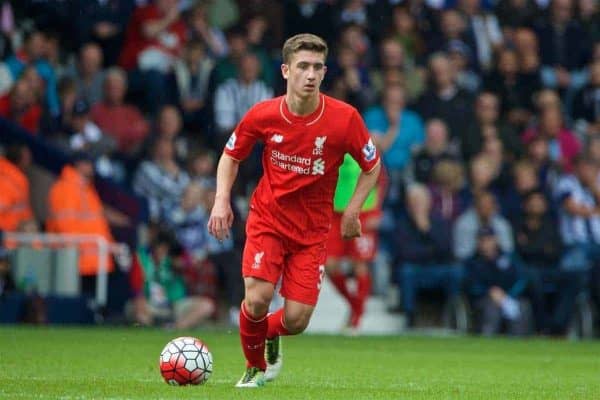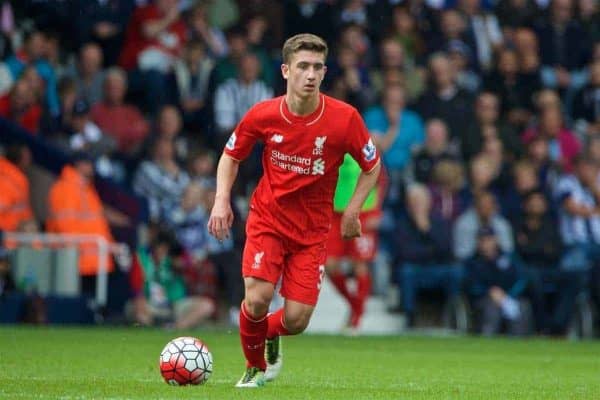 The clause is crucial for players and Klopp, giving both peace of mind that the move is right with the player heading to a team committed to aiding his education.
This wasn't the case for Cameron Brannagan, whose loan move to Wigan fell through after the Championship side couldn't meet the game ratio Liverpool want – ensuring he remains at Anfield until a suitable move arrives.
This is the shrewdness Liverpool should have been utilising long ago, and now they are, it will aid progress in the short- and long-term.
Maximising Opportunity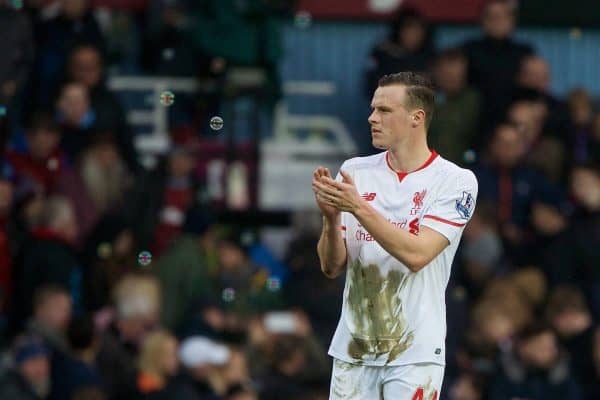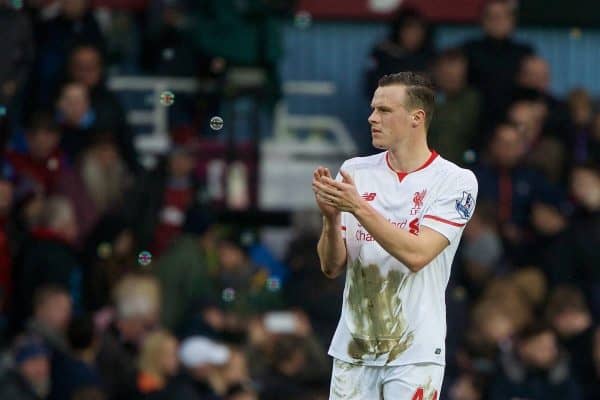 The new tough negotiation and cover-all-bases approach over young players is as welcome as it is overdue.
Crucially, it primes the Reds to enjoy the best of multiple worlds in both the immediate and distant future.
Liverpool can benefit from good money coming in to improve the squad now, while also safeguarding the future with further financial reward or simply bringing developed talent back to Merseyside.
Meanwhile, loan players will also make moves to clubs where they are guaranteed action which will offer a much-needed and welcome change from the numerous unsuccessful spells of recent seasons.
It's a win-win method for Liverpool and one that must provide a long-term strategy while also being exercised now, with potential to do so with potential out-goers like Andre Wisdom and Lazar Markovic.
Liverpool's off-pitch success is just as essential to securing a positive future as on-pitch fortunes, with the Premier League stakes higher than ever before.
The smart approach to the sales of youngsters is one important way of helping ensure of that.
---
---