The Premier League have announced their latest revolutionary idea to assist youth players with the introduction of 'Premier League 2'—a format which could spark change in Liverpool's academy.
The development of homegrown talent and specifically progression from youth to first-team football has been a heavily discussed topic for years.
Analysed and debated relentlessly, finding a solution to successfully bridge the gap from educational football to the real stage for youth players has proven difficult.
But the Premier League believe they have discovered the answer with the new Premier League 2 structure, which will replace the Under-21 format for 2016/17.
Whether this aids the development of young talent remains to be seen, but equally interesting is the potential impact on matters closer to home—specifically, Liverpool's academy.
Premier League 2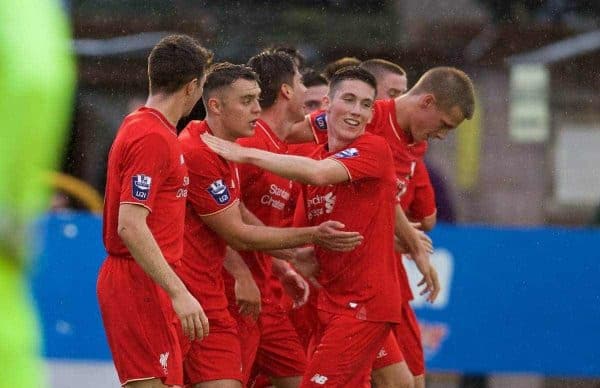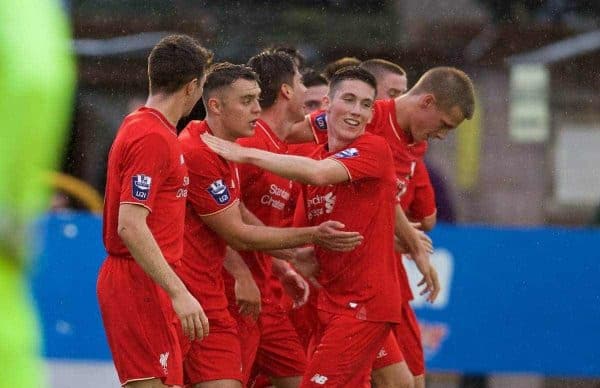 With systematic reformation comes change and that is no different with the incoming setup, which aims to ease the "transition" to the top flight, as explained by Premier League Chief Executive Richard Scudamore:
"The hardest part for players is the transition period from development football to the first team. Premier League 2 is structured to give players the optimum opportunity to get to the Premier League through more competitive and meaningful game time."
The system, intended to provide "a greater focus on a level of play in terms of technicality, physicality and intensity to bring players as close to first-team experience as possible," will see two divisions of 12 teams.
Liverpool will play against the likes of Arsenal, Chelsea, Man City and Man United in Division One, which Division Two sides will battle for promotion to reach.
The biggest change comes with the age increase, with Premier League 2 moving away from the Under-21 format to an Under-23 platform—a logical move as Scudamore explains:
"The average age for a player to make their first-team debuts is between 22 and 23. Therefore it is right that we extend the age range to Under-23 to give greater opportunities for players to make it."
Players will familiarise with performing at big venues, with Anfield to host at least three league games—the others to be played at Tranmere Rovers' Prenton Park—and with three over-age players and a goalkeeper permitted, those involved could earn extra experience against senior professionals.
Alongside the chance to play in the Premier League Cup and Premier League International Cup—with Liverpool having rejected EFL Trophy involvement already—a more competitive youth schedule awaits.
The revamped structure seemingly better prepares prospects for the top flight but success hinges on Liverpool's approach.
Liverpool's Approach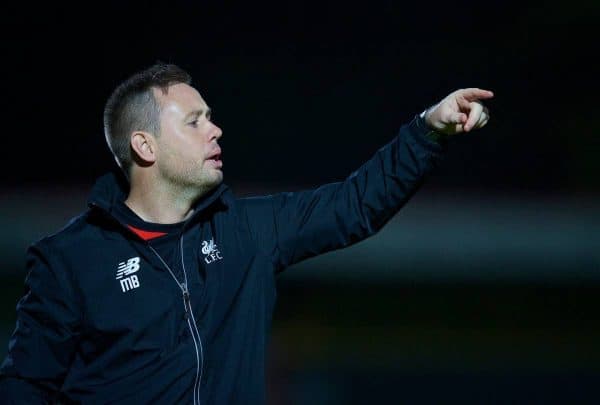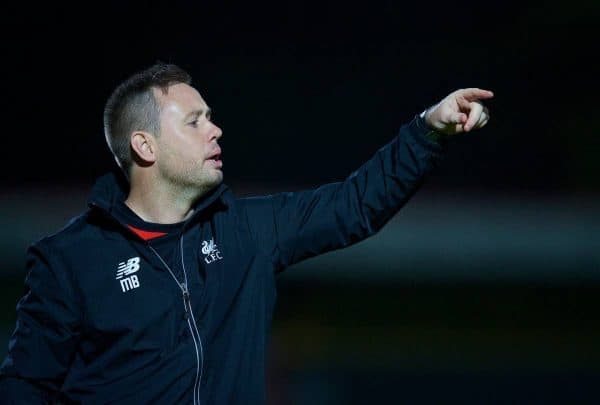 Liverpool's academy focus—especially since Jurgen Klopp's arrival—has been on ensuring quality over quantity, shown with numbers cut at the Kirkby base.
However, increasing playing age to U23 makes more of Anfield's 'older' youngsters eligible, raising concerns over progression for teenage prospects, with fears of a stockpiling scenario.
But concerns are eased by Liverpool's commendable desire to retain a youth-focussed vision, using the competition to develop younger professionals, evidenced by U23 boss Michael Beale revealing his squad will average 19 years of age rather than loaded with 21- and 22-year-olds awaiting a break.
This isn't the basis Scudamore and Co. have intended but it makes sense for Liverpool to blood such youth—with Beale telling TIA that only "three to four percent" of current Premier League players made their professional debut at any level after the age of 19.
This highlights the need for sharp progress and the damning statistic is clearly in the minds of academy staff and Beale, who hope to hand graduates that precious debut at Anfield.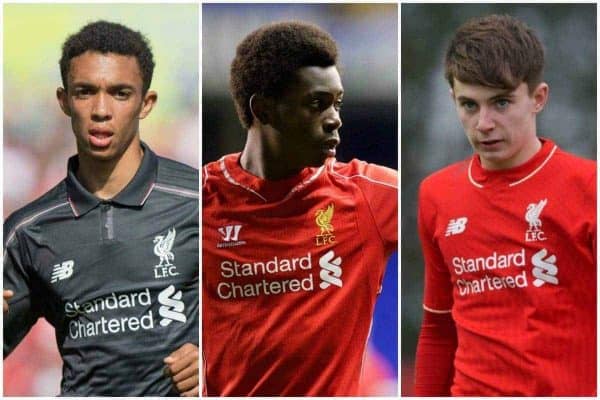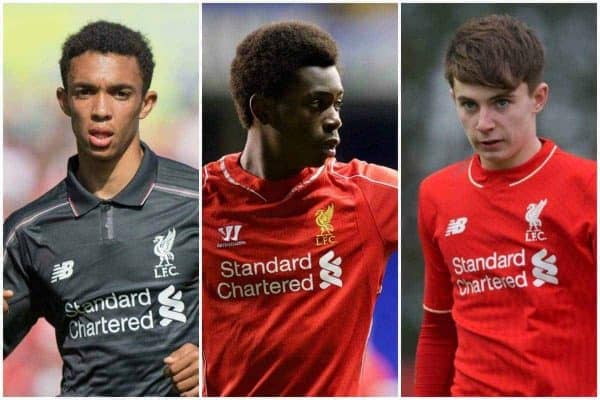 This provides welcome assurance that emphasis will focus on pushing younger players through—the likes of Harry Wilson, Ovie Ejaria, Trent Alexander-Arnold and recent graduates Adam Phillips, Conor Masterson and Toni Gomes are poised to feature—and that a pathway to Klopp's first-team at the required age will remain, without fears of stunted development.
However, a concern comes that certain players will miss out; those too old for Beale's envisaged side and not yet of first-team level—in the likes of Ryan Kent, Lloyd Jones, Joe Maguire and Jack Dunn, examples of those potentially left to forge careers out on loan.
Liverpool have benefitted from 'late developers' recently, with Danny Ward, Jon Flanagan, Brad Smith and Kevin Stewart using U21 action and loans to earn first-team places, and this needs careful thought through.
However, the approach separates the wheat from the chaff, finding those with the required quality and pushing them on at the right time.
This could make a marked difference to the production of Liverpool's academy.
Academy Impact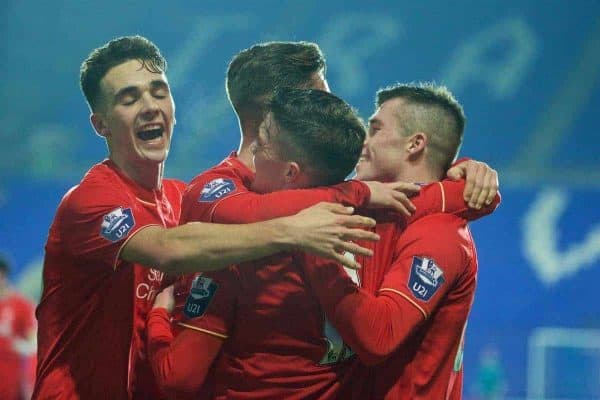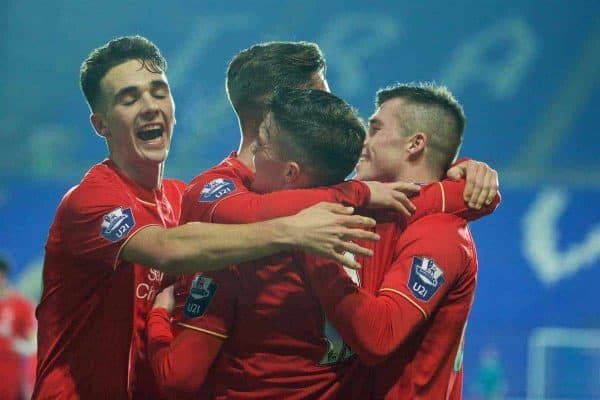 Beale's words on Liverpool's Premier League 2 plans have provided insight on potential academy changes.
Youth will continue to experience first-team involvement at teenage years, but a clearer and quicker indication of potential for an Anfield future will be forthcoming, with less intention to hold on to 20-year-olds and beyond.
And more prospects are likely to have a real chance of making the grade with the specialist link between the U23s and Klopp's squad provided by first-team development coach Pepijn Lijnders
Though ambitious, this could potentially help realise FSG's vision of a 50 percent homegrown first-team squad.
However, time for late developers will be at a premium, and players of a certain age—particularly in the adaption period—could be compromised, which is concerning as mentioned.
It could also be argued that the make-or-break pressure that comes with the need to prove credentials at an earlier age, rather than enjoying time to develop in later years, may also be an issue for youngsters.

However, adjusting as Liverpool intend will give Klopp the quality over quantity he wants—the boss receiving appropriate talent and necessary time to develop them further.
Premier League 2 is a worthy idea, but more crucial to development is Liverpool's approach, which seems right in ensuring real talent is identified and passed through.
A more ruthless academy system will suffice, but this could see more young players progress with a genuine chance of a first-team stay.
With Liverpool on the brink of considerable change as Klopp heads into his first season as manager having signed a new six-year contract, this can only be positive for the future production of homegrown talents at Anfield.