Loris Karius' long-term injury gives Simon Mignolet a chance to redeem himself as Liverpool's No. 1 goalkeeper.
The Reds' new signing was tipped to challenge Mignolet for a starting role but after breaking his hand in Liverpool 1-0 defeat to Chelsea on Thursday morning, he could be sidelined for up to 10 weeks.
Karius flew home from California on Friday to undergo surgery and the £4.7 million signing will now miss the start of the season, including the Reds' opening Premier League fixture against Arsenal on August 14.
The former Mainz 'keeper vowed to fight for his position as the Liverpool No. 1 and opted to miss an opportunity to represent Germany at this summer's Olympic Games in order to do so.
However, his injury means Mignolet will remain as the Reds' first-choice 'keeper for the start of the 2016-17 campaign and the injury has given the Belgian a chance to redeem himself.
Simon Mignolet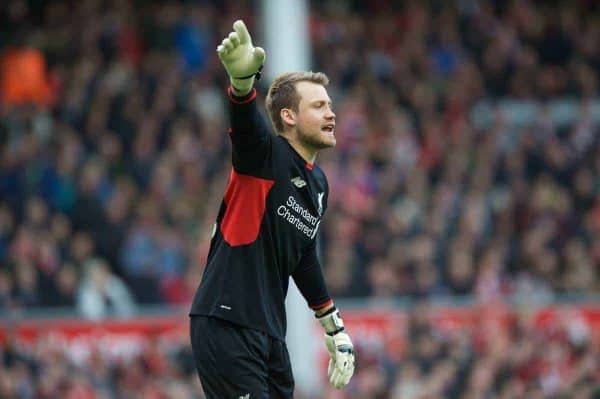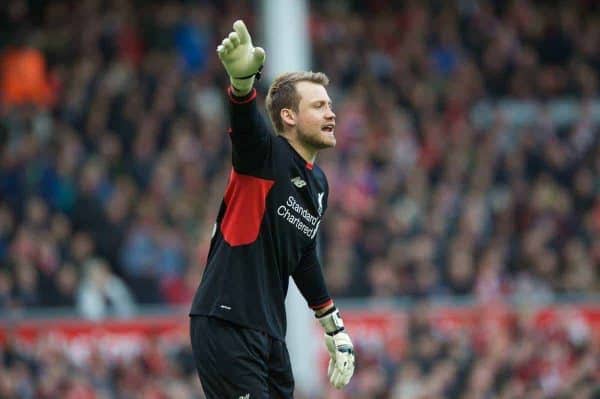 As well as Karius, Liverpool have brought in former Arsenal veteran, Alex Manninger, who joined on a free transfer from Augsburg this summer. However, it's very unlikely he'll challenge Mignolet and it means sole responsibility is now on the shoulders of the Belgian.
Mignolet is set to begin the Premier League campaign as Klopp's starting goalkeeper, but after three years at Anfield, he's yet to win the hearts of the supporters—and Karius' injury was greeted with disappointment and anxiety over the Belgian's abilities.
Since making his debut against Stoke City in June 2013, in which he produced a heroic penalty save, the Belgian has had a largely disappointing Reds career.
Mignolet's debut season saw him play in every minute of Liverpool's 38 Premier League games, also well as two outings in the League Cup, but was sidelined for the Reds' three FA Cup fixtures in favour of Brad Jones.
His statistics weren't great though, conceding 50 goals during the 2013/14 campaign, but overall it was a season which suggested improvement for Mignolet.
However, since that opening season, a lack of dominance in the area, failure to communicate with his defenders and poor distribution have become clear weaknesses in Mignolet's game.
The 'keeper is just one appearance away from his 150th competitive outing for the club but you can't help but feel his position in the team has largely been down to the lack of competition in previous squads.
Competition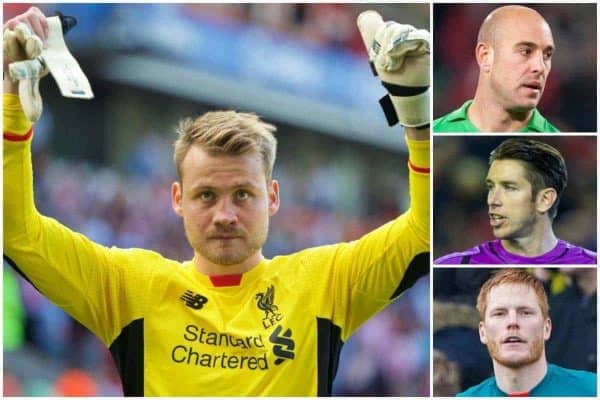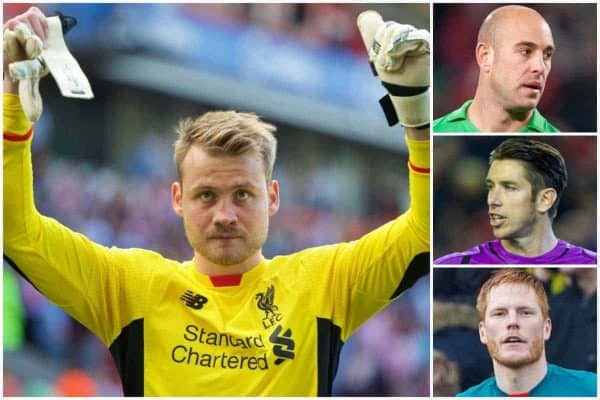 The Belgian is inconsistent and prone to making mistakes and his form midway through the 2014/15 season was so poor that Brendan Rodgers felt the need to drop him for an "indefinite period."
Mignolet was lucky Brad Jones lasted just four games before picking up an injury and the 'keeper took the opportunity to make up for his poor form by producing a better second half to the season.
Liverpool need Mignolet to do the same this time; the Belgian needs to react to his opportunity and prove himself worthy of the No. 1 shirt.
However, in three previous years at Anfield, he's done very little to suggest he should retain it.
His inability to catch crosses has caused major problems for the Liverpool defence and apart from his shot-stopping abilities from close range, he's not demonstrated much competence between the sticks.
The lack of competition for the Reds' No. 1 shirt has been a problem in recent seasons.
Although Mignolet has lacked consistency and made a number of mistakes, there's been inadequate backup and the 28-year-old has rarely been given a rest from the responsibility of the shirt.
Karius' Return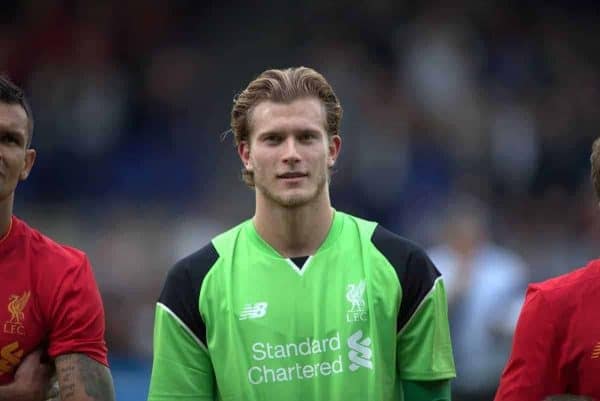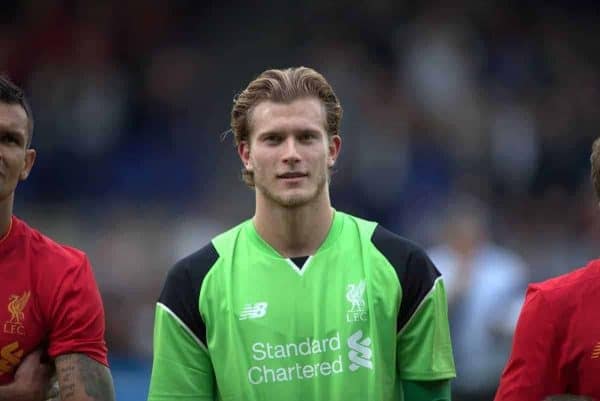 Karius' transfer signified Jurgen Klopp's recognition for the need for competition and by bringing in one of the most highly rated young 'keepers in the Bundesliga, Mignolet was given his first major challenger since signing three years ago.
The pre-season campaign shows very little but suggests a lot: the young German has yet to demonstrate his weaknesses but at the same time, he's barely had an opportunity to do so.
Without taking part in a competitive game, he's already been handed the responsibility of first-choice goalkeeper by most Liverpool fans and that's an indication of the unanimous lack of trust in Mignolet, who's taken on the role for the last three years.
What Karius presented was a different option to Mignolet, and although it's clear he possesses a number of key strengths, the supporters' admiration for Klopp's new signing is largely down to the fact he could replace Mignolet, who has been a worry for some time.
Many felt Klopp should've brought in a big signing to be the new Liverpool No. 1 but after opting for Karius, the German boss has given his 'keeper a chance to prove himself.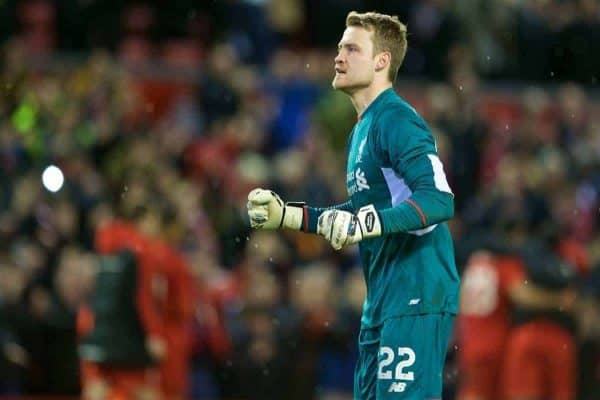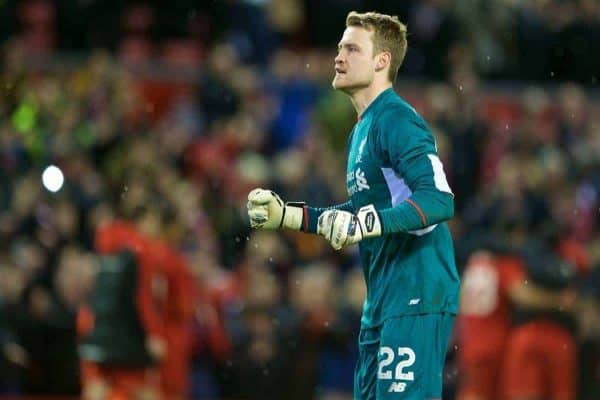 If Mignolet is to enjoy an extended stay at Liverpool, he has to impress at the start of the season and deny Karius an opportunity to fight his way into the starting lineup.
It's now or never for the Belgian and for the first time in his Liverpool career, the shirt isn't his to keep unless he makes a name for himself.
Although Karius' injury is no doubt a disappointment, it could be the catalyst to ignite Mignolet's form and the goalkeeping problem at Liverpool will either develop or be addressed.
It's all in the hands of Mignolet—or at least, we hope so.