Next up in our preview of Liverpool's 2016/17 Premier League opponents are Tony Pulis' West Bromwich Albion.
When we play them: Home – October 22; Away – April 16
The Baggies have found themselves fighting against relegation in recent seasons and despite having Pulis at the helm, there's a lot of discontent surrounding the West Midlands club.
Pulis boasts consistency but though his style of play is effective in avoiding the drop, it doesn't excite many fans and for the eighth consecutive campaign, the manager has finished in the bottom half of the Premier League table—but, importantly, above the relegation places.
Overall, it was a poor year for West Brom in 2015/16 as they struggled to gain possession during games. Only Aston Villa scored fewer goals in the league and they've not made much exciting progress in the transfer market this year.
The manager's methods are reliable but they have limitations and West Brom are unlikely to build on much. However, there have been changes at the club this summer and after selling West Brom to a Chinese investment group, chairman Jeremy Peace will be stepping down after 14 years in the post.
The takeover could spark further investment into the club and may be just the ticket needed for the Baggies to improve their position in the Premier League—but it is unlikely there will be an impact straight away.
Supporter Q&A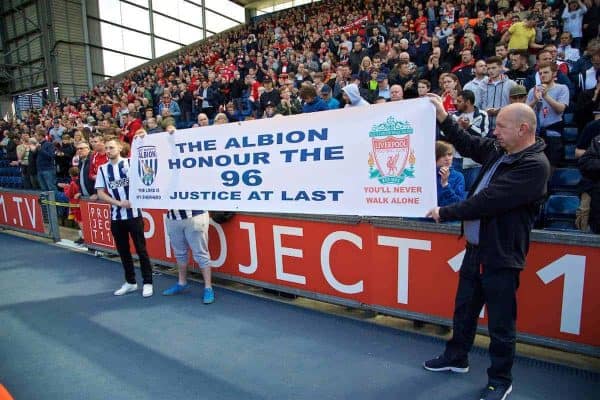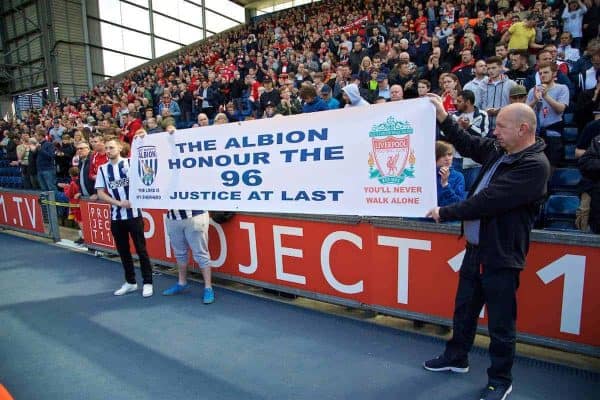 We spoke to Dan Watts of baggiesfacts.com to get the West Brom fans' view ahead of the new season.
How do you think West Bromwich Albion will do this season?
In truth, I have absolutely no idea what is going to happen. There is the potential at the Baggies for us to build something special with our incoming new owners looking to make their mark. However, there is still much negativity regarding our current manager from a large amount of our fan base.
Those on the outside will look at West Brom and say they are doing as well as they can, and sometimes I find it hard to argue with that. But the drab style of football is causing too much in-fighting, arguments and a sense of frustration amongst the Baggies faithful, and this will only be rectified when Pulis leaves.
I am not a staunch 'Pulis out' supporter, but the realisation is that with him at the helm, the atmosphere surrounding the Hawthorns will range anywhere from extremely depressing to slightly despondent depending on how well we're doing on the pitch.
Firstly we need more signings—as our squad is currently as thin as a sheet of A4, and from there, should Pulis remain in charge, we need to continue to try and win games through set-piece goals and superb defensive work. If we are lucky enough to see the manager replaced maybe we might see some form of entertaining football and a defensive line that doesn't include four centre-backs!
Either way, my prediction is that this will be a tough season, it would just be better if it was a tough season with the odd glimmer of hope along the way!
Who are your star men and who do Liverpool need to look out for when the two teams face each other?
I would say that Salomon Rondon has the potential to play a massive part in anything we do this coming season. His return of 10 goals last term—in a team that barely creates anything from open play—wasn't a bad start to life in the Premier League.
New signing Matty Phillips is someone the club have chased for about 18 months now. He could potentially be a bargain signing in today's current transfer climate. He has the ability to beat a man, is committed in his approach and has always impressed me every time I've seen him play.
What changes have you made during the off-season and how do you think they will impact West Brom this season?
Until recently, the only change was the signing of Phillips from QPR. Everything else remained pretty much the same: Sadio Berahino is still a petulant waste of talent, Pulis is still making our players run up Austrian mountains during pre-season and the supporters are still bemused as to why James Chester and Sebastien Pocognoli are getting no game time!
However, Peace has completed the sale of West Bromwich Albion Holdings Ltd to Yunyi Guokai Sports Development Ltd, a company owned by Chinese businessman Guochuan Lai and that was a significant change.
Part of this deal meant Peace would be stepping down, to be replaced by former Blackburn Rovers chairman John Williams. The message sent out by all parties was one that was positively received by Albion fans. It is clear to us that Lai hasn't bought this club as a play toy and wants to grow the club over the coming years—he also ensured fans he has no plans of changing anything to do with the club's heritage or history.
It looks as though Peace has picked the right person to take over the reigns as opposed to simply the highest bidder. Hopefully this is the start of a prosperous new era at the Albion!
What formations and tactics do you expect your side to employ this year?
A rigid 4-5-1 setup was implemented for much of last season, and I don't expect this to change too much. There may be the odd home game where Pulis goes all gung-ho on us and sticks two up front but it's usually very boring!
How do you think your side will look to exploit Liverpool's weaknesses?
One of the main weaknesses for me last season was Liverpool's goalkeeping situation. Simon Mignolet was appalling at times, almost as bad as Joe Hart has been! It's a real shame that your new keeper, Loris Karius, has already picked up a long-term injury. So in the opening months, I hope for your sake Mignolet can excel at least beyond last season's levels.
As well as that I think you've really struggled to replace Steven Gerrard. I don't mean in terms of the one season he's been gone either, I mean since probably about two to three years back when his performances unfortunately started to dip. You have a few good, hard-working players in the middle of the park, but none that have the ability to operate right through from defensive areas to more attacking areas.
In terms of Albion exploiting those weaknesses, I wouldn't worry too much, we barely ever play on the front foot. Maybe just make sure Mignolet is aware that in Jonny Evans, Gareth McAuley and Craig Dawson, we have players that can score goals from set-pieces and corner kicks!
What are your strengths and what should Liverpool look to nullify?
We have tall centre-halves usually playing right across our back four. That gives us plenty of options from set-pieces.
As well as that, on our day, we can be very tough to break down, as your neighbours Everton found out when they had more than 40 attempts at goal without scoring in a 1-0 win for Albion at Goodison Park.
What's your home crowd like and what can Liverpool fans expect on a visit to the Hawthorns?
We are a fairly welcoming club in terms of away support, which isn't always a great thing to be honest! We want clubs to come here and face a tough afternoon with a raucous crowd, however that isn't the Premier League way of recent years.
The Hawthorns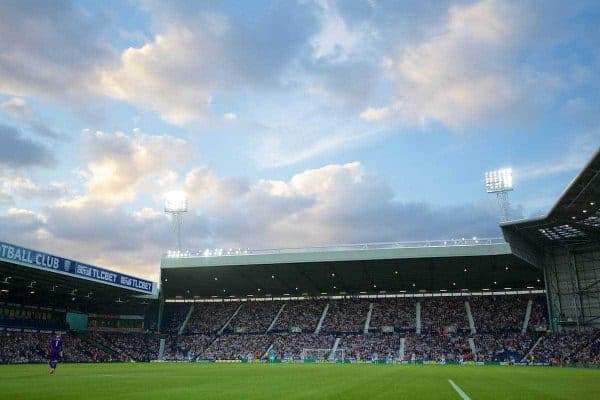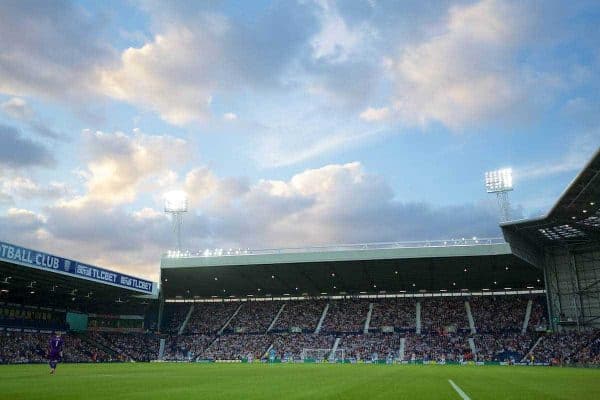 Capacity: 26,850
When we play there: April 16
Away fans' pub: The Vine & the official club fan zone
Dan's advice: "The best pub to go to would probably be The Vine which is about a 10- or 15-minute walk away from the ground. It's always a welcoming atmosphere and both home and away fans mix well. The Indian style food there is of very good quality too! We also have the new official club fan zone which welcomes away fans of most clubs. There is usually a big screen showing football, entertainment and an assortment of different food and drinks stalls available."
West Bromwich Albion 2016/17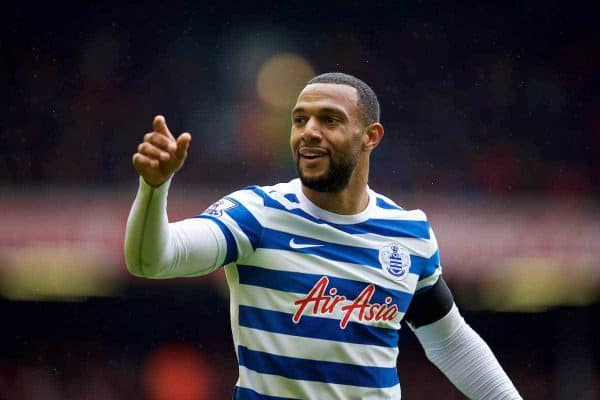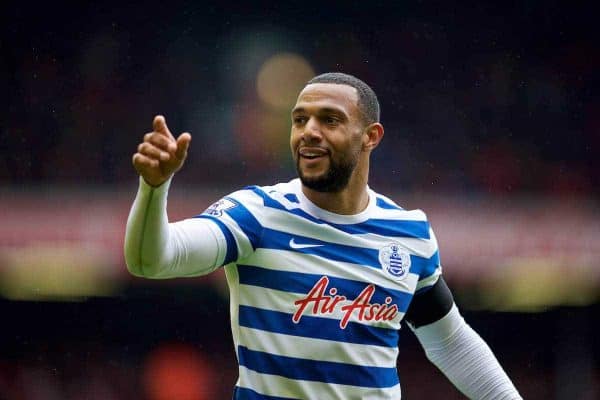 Players IN: Matt Phillips, from QPR – £5.5 million
Players OUT: Stephane Sessegnon – released; Victor Anichebe – released; Anders Lindegaard, to Preston North End – free
Dan's Best XI: Foster; Dawson, Chester, Evans, new signing; Phillips, Fletcher, Yacob, Morrison; new signing, Rondon
2016/17 Predictions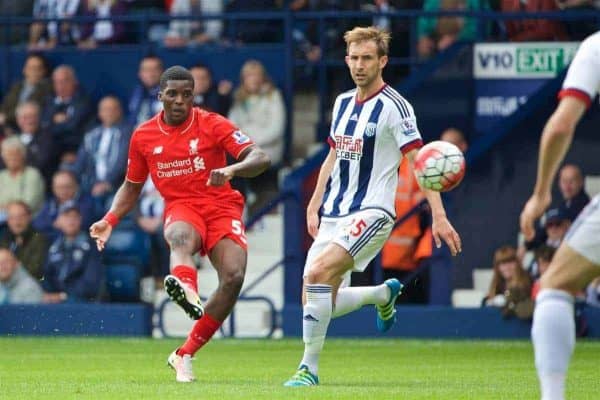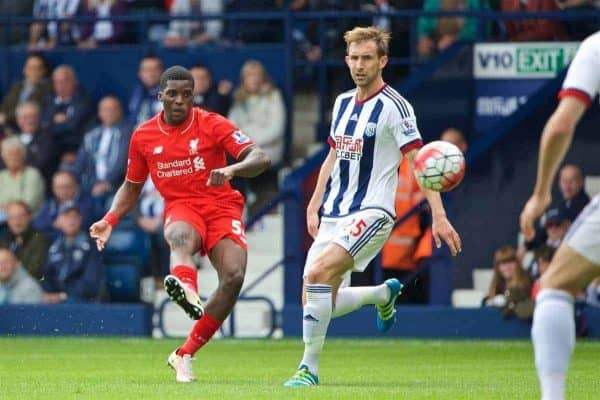 TIA's West Bromwich Albion Predicted Finish: 13th
Where Dan says West Bromwich Albion will finish: 12th-17th
Where Dan says Liverpool will finish: 4th
Who Dan predicts to win the Premier League: Manchester City
---
---