With Sadio Mane sidelined with a shoulder injury for Saturday's clash against Burnley, we take a look at three attacking options for Liverpool in the winger's absence.
Mane suffered the injury during training on Wednesday afternoon, delivering a blow to the Reds at this early stage of the season.
Though, fortunately, this layoff is not set to be for as long as feared.
Having scored on his debut away to Arsenal in Sunday, following a £30 million move from Southampton in June, Mane provided a glimpse of his talents in the Liverpool forward line.
For their next game, however, Klopp will need to find a solution – fortunately the German has a number of options at his disposal.
Here are three ways the German can negotiate Mane's injury without sacrificing the quality in his attack.
The Straight Swap: Lazar Markovic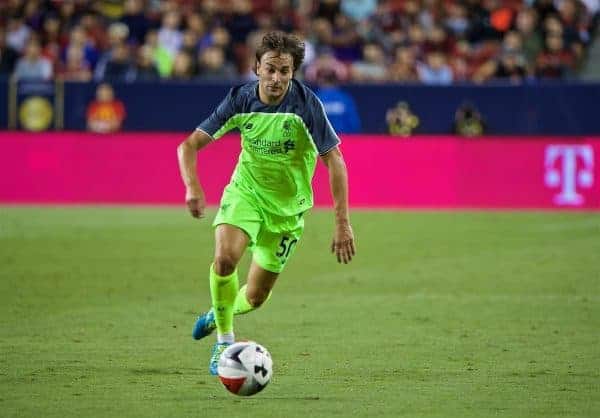 Lazar Markovic's absence in Klopp's matchday squad at the Emirates Stadium on Sunday was a potentially telling one.
The 22-year-old winger has remained on the periphery following his return from a loan spell with Fenerbahce last season, struggling to recover from injuries and a sapping of confidence.
Klopp recently admitted that he had made "no final decision" over Markovic's future, but with AC Milan the latest club to register their interest in the Serbia international, his prospects seem slim.
However, Markovic remains the best like-for-like alternative to Mane in Klopp's squad, with the former Benfica winger able to provide the same pace, direct movement and work rate on the right.
Slotting Markovic into Mane's role on the wing at Turf Moor would be the most obvious solution on paper, and would provide the £20 million man the opportunity to prove his worth before August 31.

Last Season's Model: Adam Lallana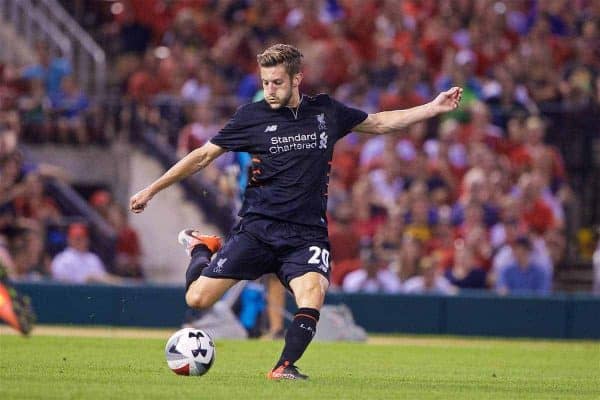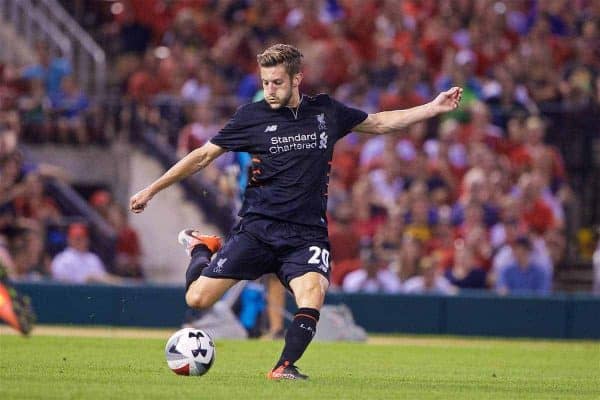 Speaking after Sunday's win over Arsenal, in a performance that saw him thrive in a new role in the centre of Klopp's midfield, Adam Lallana said he would "play wherever the manager wants me to play as long as it benefits the team."
The England international has seemingly been earmarked for a key box-to-box duty in Klopp's new-look 4-3-3, and it certainly suits his attributes.
But with Mane unavailable against the Clarets, Lallana could well return to the role that saw him shine sporadically throughout 2015/16.
Fielding Lallana on the right-hand side of a 4-2-3-1, with Philippe Coutinho on the left and Roberto Firmino operating behind the striker, should be a formidable test for Sean Dyche's newly promoted side.
It would take little adjustment, given the familiarity with the system from last season, but may not be the setup Klopp is looking to build around.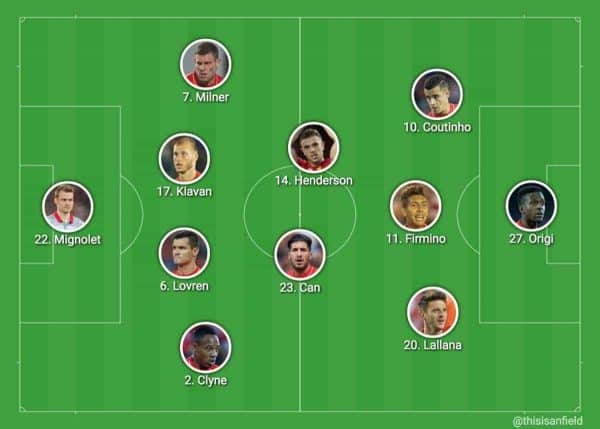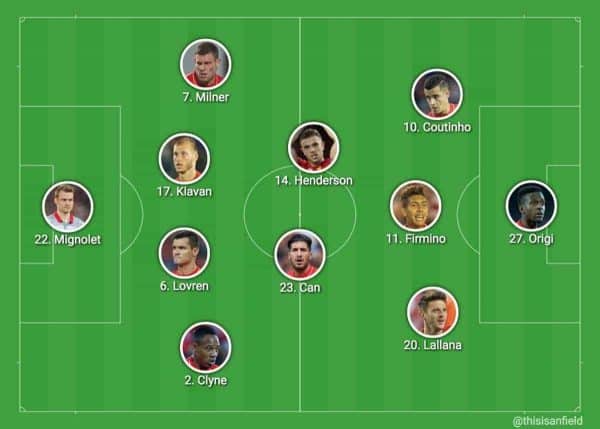 The Two-Striker System: Divock Origi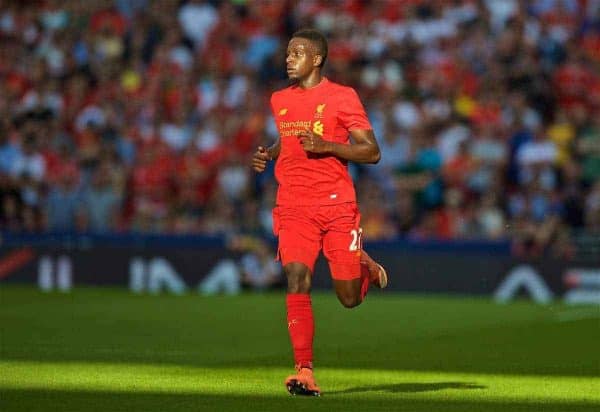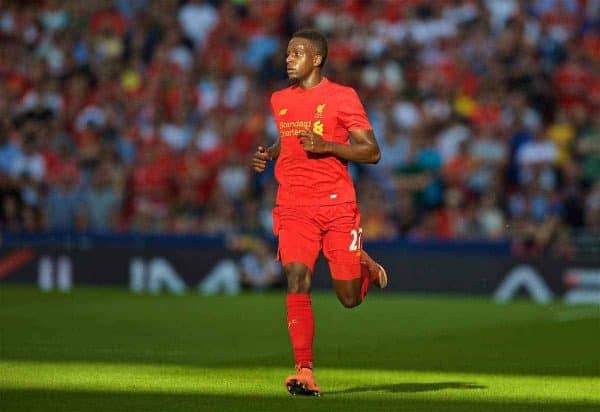 "With the strikers we have, even a system with two up front is possible," Klopp said before the start of the season, "so we don't have to close our minds to just one system."
Despite the impending departures of Christian Benteke and Mario Balotelli, the German has a plethora of attacking talent to call upon in 2016/17, with Firmino joined by Divock Origi, Daniel Sturridge and Danny Ings as his primary centre-forward options.
With Sturridge and Ings still working their way back to full fitness, a possible option to fill in for Mane could be Origi, with Liverpool switching to a two-striker system.
Deploying Origi alongside Firmino, with Coutinho utilised as a No. 10, would allow Klopp to maintain his three-man midfield and relish a fluid attacking line.
With both Origi and Coutinho able to drift out to the wings, too, Klopp should not fear relinquishing his side's width without Mane.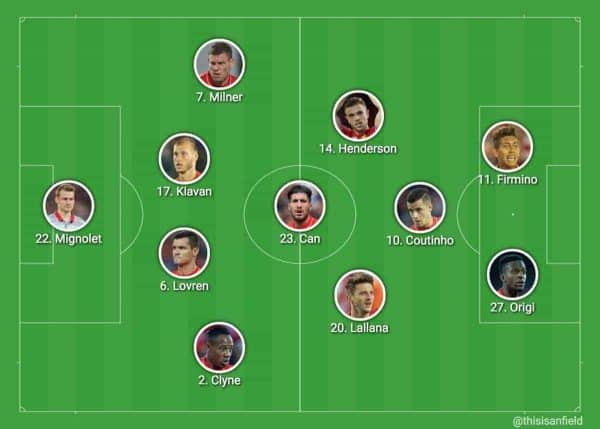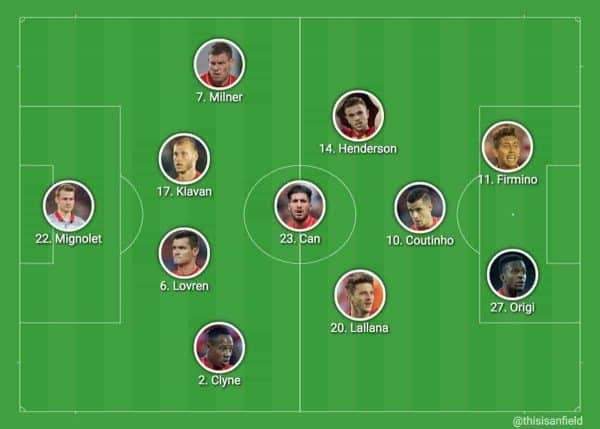 Other Alternatives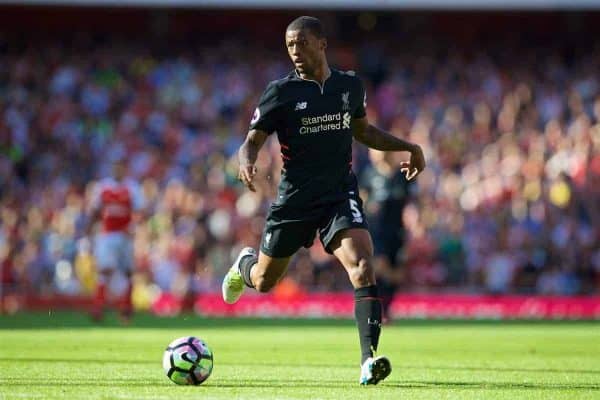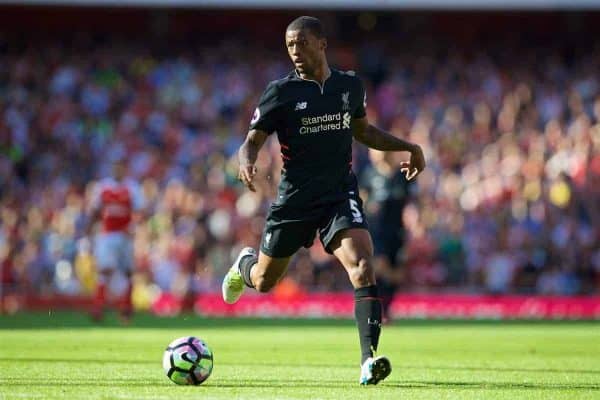 Unlike in his first season on Merseyside, Klopp's positive work in the transfer market this summer has allowed him the luxury of flexibility throughout his squad.
Signing and nurturing players capable of performing in a variety of positions and systems gives Klopp the ability to mould his setup and navigate disappointing injuries without witnessing a major drop in quality.
Another summer signing, Georginio Wijnaldum, is the perfect example of this, as while the Dutchman looks to have been signed as a box-to-box midfielder, he is also comfortable on the wings.
Furthermore, Ings' defence-stretching movement and relentless industry make him an able option on the right flank—and desperate to secure a first-team place after a disappointing ACL injury last season, the 24-year-old will be eager to impress in any role he's called upon.
A possible wild card could be Liverpool U23s captain Harry Wilson, who has impressed since returning from injury this summer, with two goals in Wednesday's 2-1 victory over Odense BK highlighting his talents.
Even with Mane and Sheyi Ojo both injured, Klopp has a number of top-level alternatives to turn to as the Reds take to Lancashire on Saturday afternoon.