Jurgen Klopp has hailed the flexibility of his Liverpool squad, saying is able to field a variety of systems this season.
The German has primarily utilised a 4-3-3 formation throughout pre-season, but has also reverted to his tried-and-trusted 4-2-3-1 at points.
With the acquisitions of Georginio Wijnaldum and Sadio Mane, Klopp has a number of options within his midfield and attacking ranks heading into 2016/17.
But the 49-year-old has revealed he is not set on one formation at this stage, with this variety aiding his side's ability "to be flexible enough to react to situations."
"A lineup is always for the moment. It's a reaction for before you know exactly what you need," he told Goal's Melissa Reddy.
"It's only an expectation of what you think can be good for this and this.
"But the more dominant you are, the less important the formation or system you play is.
"It's more a starting point, but you have to be flexible enough to react to situations in the game.
"It's not about my favourite formation, only about which one is easiest for the players to show all their qualities and what will make life difficult for the other team against us.
"With the strikers we have, even a system with two up front is possible, so we don't have to close our minds to just one system. We have the talent to be flexible."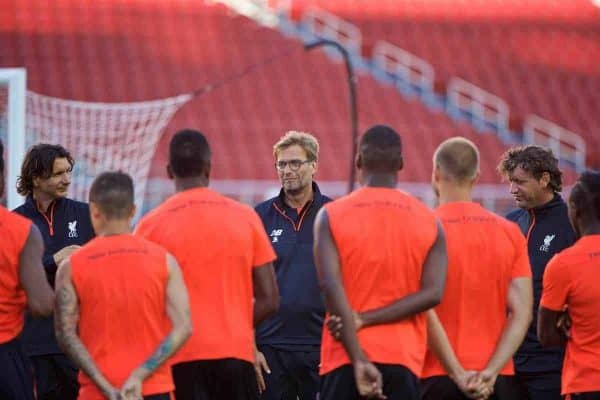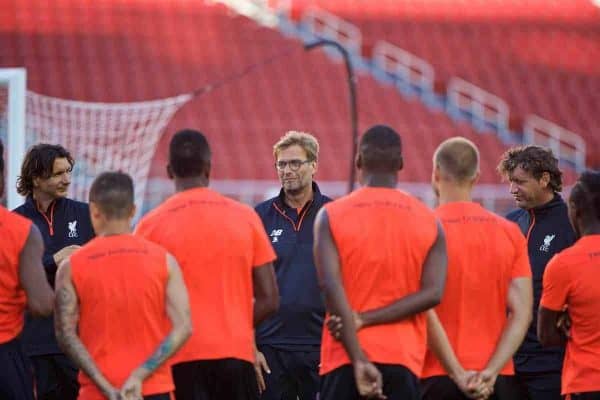 This is a sensible approach from Klopp, who has shunned the notion of a rigid, typical setup in favour of tactical flexibility.
The limitations of a manager largely come in their inability to adjust to situations in-game, with the stubborn Brendan Rodgers proven a prime example in the latter stages of his Liverpool reign.
Furthermore, Roy Hodgson's blithe loyalty to an ill-suited 4-3-3 largely prompted England's downfall in this summer's European Championship.
Klopp's suggestion that Liverpool could opt for a two-man attack at times this season is an intriguing one, opening up the possibility of a third regular formation.
The German utilised a 4-4-2 diamond at times in his first season with the Reds, and with Daniel Sturridge, Divock Origi, Roberto Firmino and Danny Ings among his options up front, this would be wise.
In particular, pairing the hardworking Origi with the clinical Sturridge promises to be a devastating combination.
Naturally however, as Klopp suggests, a fluid formation will come with the versatility of Klopp's options—Wijnaldum, for example, can play in any role across the midfield.
With the Premier League throwing up a variety of challenges from Antonio Conte's disciplined, structured Chelsea to Alan Pardew's width-focussed Crystal Palace, this is an important point to note.
---
---