Christian Benteke believes his time on Merseyside was better than he has been given credit for, but that he did not perform as expected.
The 25-year-old Belgian was signed by Brendan Rodgers for £32.5million last summer, but never really cut the mustard in a Reds shirt.
He managed 10 goals in 42 appearances – although only 20 were starts. But his playing style did not suit Jurgen Klopp's and he joined Crystal Palace earlier this month.
Benteke has defended his Liverpool career and feels he simply moved to Anfield at the wrong time.
"I don't see my time there as a failure," Benteke told the Daily Mail.
"When I signed there was another coach and with him it might have turned out differently.
"I did not fit the tactical system of the new coach. That was not easy mentally because I was left to fight a losing battle.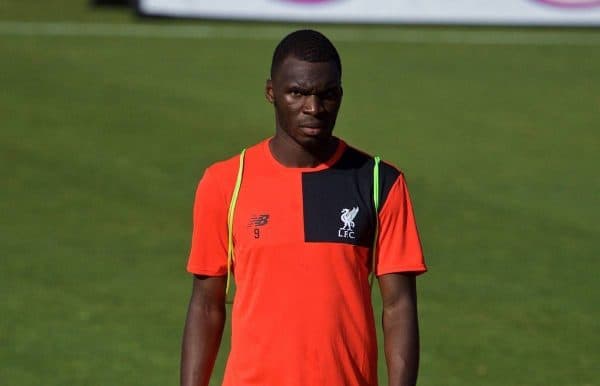 "But I must not look for excuses. I could also have done better in those few minutes I got. I have not performed as expected.
"Liverpool is a big club and there you do not go looking for the coach, knocking on the door of his office. I am grown man and I was able to deal with it.
"He had a particular system and I did not fit in. It was up to me to find a solution. These are things that happen in a career. There are no regrets.
"Crystal Palace is a good step for me. I am now on a team that might not have the same ambitions as Liverpool, but I can play well. I really want to show what I can do this season."
There can be no denying Benteke's pedigree as a Premier League striker – he was arguably Aston Villa's best player during his three years there – but he never felt the right fit for Liverpool.
He may well flourish at Palace, with his style more likely to be a success at Selhurst Park.