Liverpool striker Daniel Sturridge has voiced his discontent with his use as a winger in his last two appearances under Jurgen Klopp.
The 26-year-old made his first start of the season in last weekend's 2-0 defeat away to Burnley, before coming on as a substitute in Tuesday night's 5-0 win over Burton Albion.
In each appearance Sturridge operated on the right of the front three, with Roberto Firmino and Divock Origi handed the central role in each game.
Sturridge scored twice in the League Cup second-round victory, but was still restricted to the right flank for his 26 minutes on the field.
After spending his Euro 2016 campaign with Roy Hodgson's England on the wing, Sturridge has told reporters of his frustration at being fielded out of position, insisting he is at his best up front.
"Of course it is more difficult for me to play wide. I'm a centre-forward," he explained.
"In the modern-day game you have to try and be flexible but everyone knows my best position.
"Everyone knows where I enjoy playing the most.
"I'm a player who plays on instinct, and in the middle I have clarity on movements and things that I have been doing for years.
"I am on autopilot there: you just do things because you are used to doing it."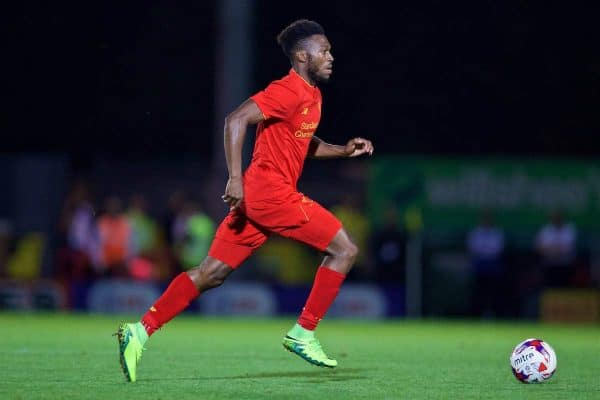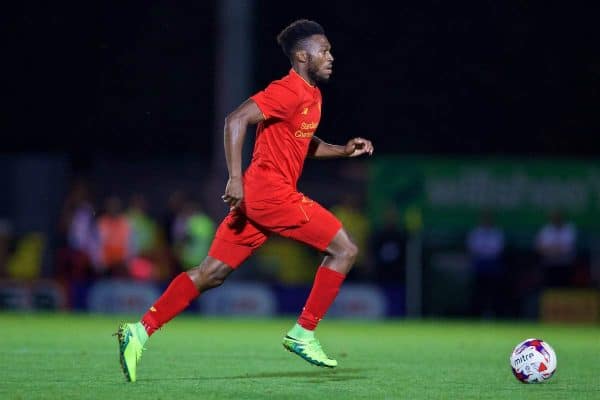 Sturridge is said to have revealed that Klopp's thinking behind using him as a winger is yet to be explained to him.
But as he continued to detail his duties out wide, Sturridge clearly testified that it was affecting his quality on the field.
"When you are out wide, you have got to worry about different things. It's just a different way," he continued.
"The way you move, the way you play—it is all different. You can't play the same as you do as a centre-forward. [But] I have to do a job for the team.
"That's not saying I am happy to do it. That's saying I have got to do a job for the team.
"It's a team game. If I am put in that position, I have to play there."
This should come as a warning sign for Klopp, who risks disillusioning his best player, with Sturridge one of Europe's finest attacking talents when fit and firing.
Sturridge pushed for a move from Chelsea in 2013 partly due to his discomfort on the wing, and Liverpool must be wary of facing a similar situation.