Interest from a Chinese investment group in purchasing a stake in Liverpool FC appears to have substance, with FSG open to the idea of a strategic partnership. Here's what you need to know.
Less than 24 hours after Liverpool FC Chairman Tom Werner had reiterated that the club was not for sale, but that Fenway Sports Group remain open to the idea of selling a minority share in the club, both Sky News and the Financial Times reported that a joint approach for investment by the Chinese firm Everbright Limited and PCP Capital Partners was being taken seriously.
Operating as an investment partnership in seeking an acquisition of a "substantial stake", Everbright and PCP Capital Partners are in turn being advised by Silk Road Finance. Liverpool FC, meanwhile, have reportedly turned to American investment bank Allen & Co for advice on any prospective deal.
Club Chief Executive Ian Ayre has refused to comment, noting only that a bid has not been received, and that there is no "ongoing" investment discussion of any kind. That carefully worded denial, indicating the absence of a formal bid or active investment discussions does not, however, negate the possibility that an approach has been made, that an initial discussion at the very least has taken place, or that such an approach is being taken seriously.
With the alleged interested parties openly named, and one key individual having had significant previous dealings in the football industry and Liverpool FC, it is worth considering who these parties are in more detail.
Who are Amanda Staveley and PCP Capital Partners?
In 2006 Sheikh Mohammed bin Rashid Al Maktoum's sovereign wealth fund Dubai International Capital (DIC) failed in its attempt to purchase the club from David Moores, with Liverpool FC fan Sameer Al Ansari driving the bid, and which resulted in the subsequent sale to Tom Hicks and George Gillett.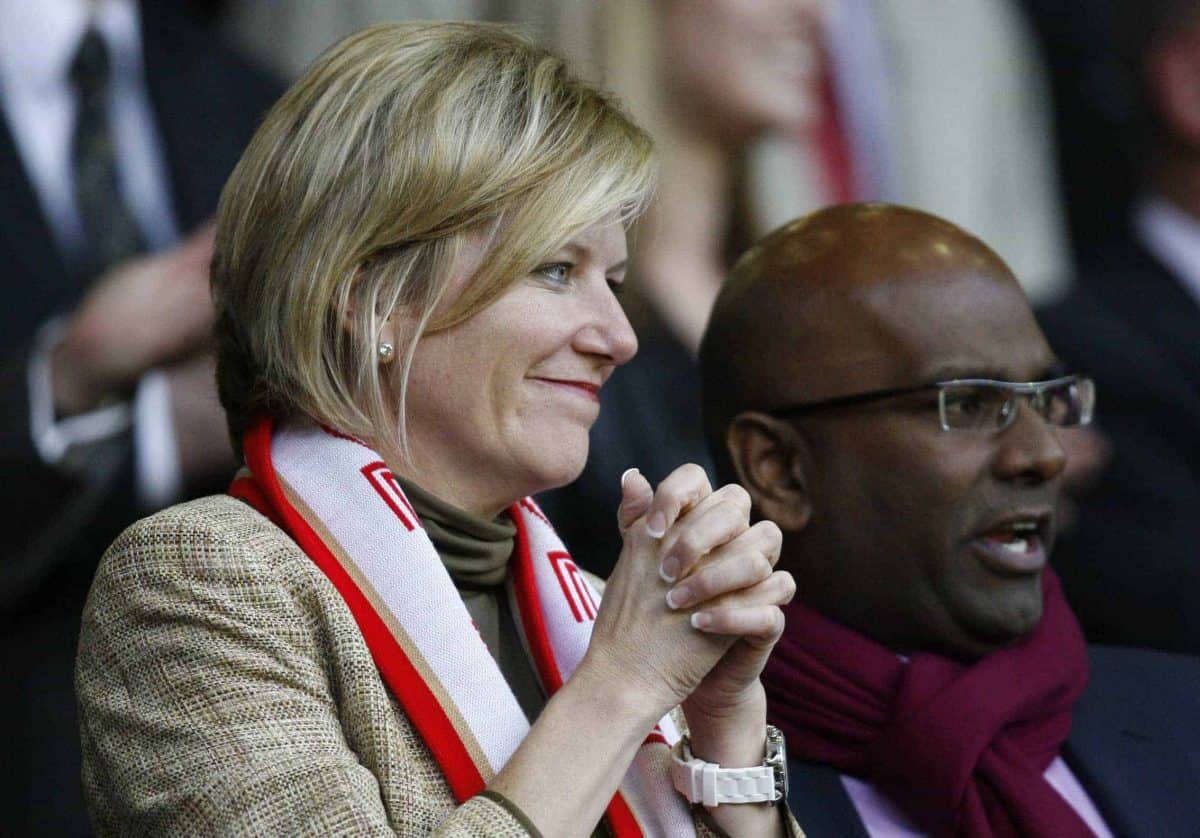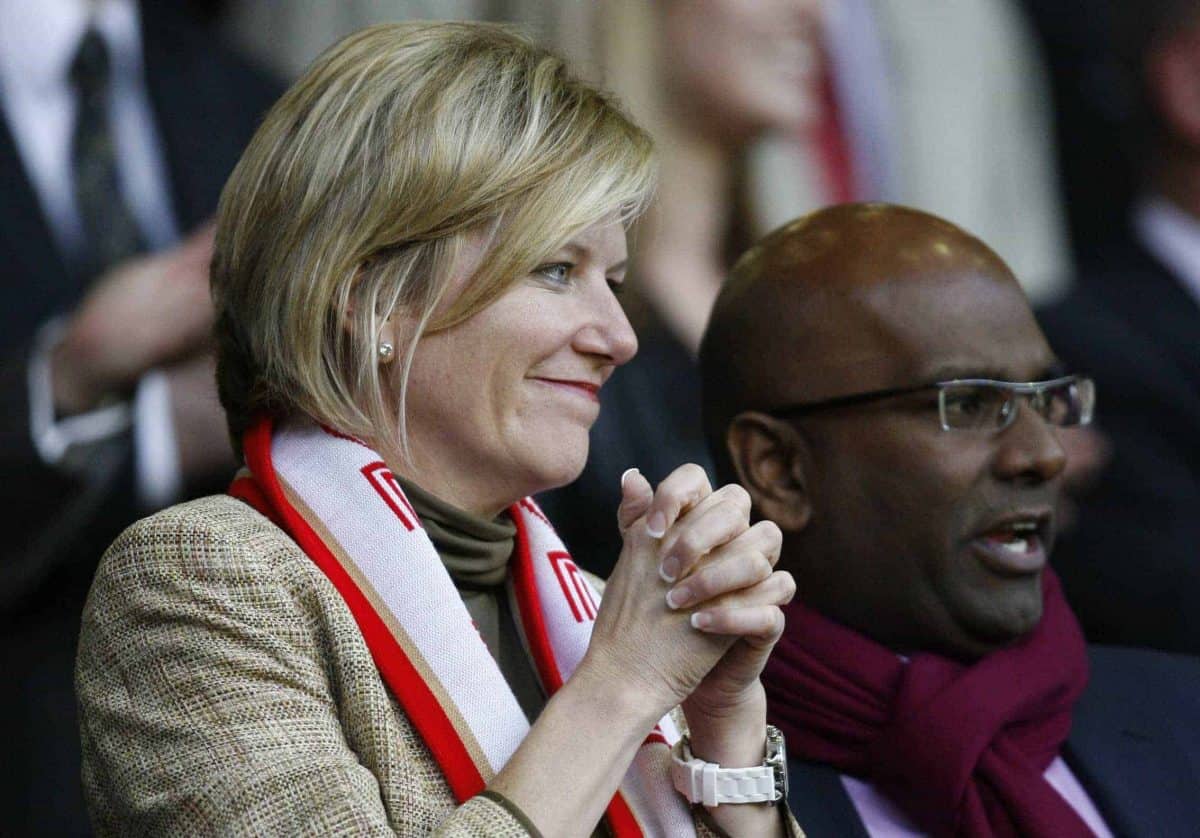 As financial problems began to engulf the club a year later, Sheikh Mohammed appointed Staveley to lead an attempt to purchase Gillett's 50% stake, with an option of one percent to be sold to Hicks, a plan which was ultimately blocked by the Texan. That deal would have led to Staveley taking a seat on the board at Anfield.
Based in Dubai, with a multi-million pound Park Lane townhouse her English residence, a result of her renowned deal-making ability and "doing anything for a client", Staveley runs the financial advisory firm PCP Capital Partners.
Acting on behalf of former Thai prime minister Thaksin Shinawatra, she saw through the purchase of Manchester City by Sheikh Mansour, having earlier helped steer the multi-billion bailout of Barclays Bank by the ruling families of both Qatar and Abu Dhabi, and the Qatari state's sovereign wealth fund.
While refusing to disclose the details of their relationship or provide any further information on the man himself, Staveley has said that the one man to whom she owes the most is Sheikh Mansour.
Who are Everbright?
Headed by Shuangning Tang, who previously served as the Director-General of a division of the People's Bank of China, the republic's central bank, and then as the Vice-Chairman of the Chinese banking industry's regulatory commission, China Everbright Limited is a Hong Kong stock market-listed financial services and investment company.
Operating under the auspices of the unlisted parent company China Everbright Group, the state-owned enterprise supervised by the Chinese government's state council, which has assets under management of $405bn (USD) and revenues of roughly $33 billion, China Everbright Limited has seen reasonable growth in gross and net incomes in the past year, with the latest accounts showing revenue and net income of approximately £210m and £507m.
With the Chinese government engaged in a new round of crushing dissent in the country, in a nation in which human rights abuses are rife, any investment may raise questions of reputation laundering, much as the respected international body, Human Rights Watch, aired concerns that the Abu Dhabi government was exploiting Manchester City as a "branding vehicle".
Who are Silk Road Finance?
Established in 2015, Silk Road Finance is an Asian investment group whose name derives from the ancient network of trade routes connecting West to East. Invoking Chinese President Xi Jinping's "One Belt, One Road" infrastructure programme which included a plan for a "New Silk Road" network, they provided significant funding in the first phase of investment.
Directors include John Thornton, the former Goldman Sachs President who during his stint at the investment bank significantly enhanced the firm's reach in the continent, and upon retirement became an academic at a leading Chinese university, while retaining an advisory position at Goldman on China-related issues.
Who are Allen & Co?
Allen & Co are described as a "boutique investment bank", which simply put means an investment bank which specialises in one or more areas of traditional investment banking.
In this particular instance the family-run business is known for its work with media, digital and entertainment companies, and played a major part in the initial start marketing listings (IPO) of such companies as Twitter, LinkedIn, Pandora, and Zynga, while also working on Facebook's purchase of WhatsApp, and securing funding for Airbnb and Dropbox.
It's also known for helping businesses find strategic business partners, investors, or even outright buyers, adding its own investment where appropriate to do so.

Deliberately eschewing publicity, the firm does not maintain a website and steers clear from issuing press releases, with one of the very limited exceptions being its annual retreat in Sun Valley, Idaho, which John W. Henry and Linda Pizzuti have attended on a number of occasions, including in July this year.
Henry and FSG have a long-standing relationship with Allen & Co, and subsequently the appointment of the firm as an advisor could simply be a preliminary step, rather than the New York-based company already playing an active role in a negotiation for the sale of a stake.
What's at stake?
In July last year, Liverpool FC Director Mike Gordon raised eyebrows when he used the words "outright investment" as regards the prospective sale and bundling of naming rights and other opportunities in the club.
Ian Ayre later clarified those remarks to mean that the club would not consider equity investment – the sale of a minority stake in the club – in isolation, but only as part of a strategic partnership.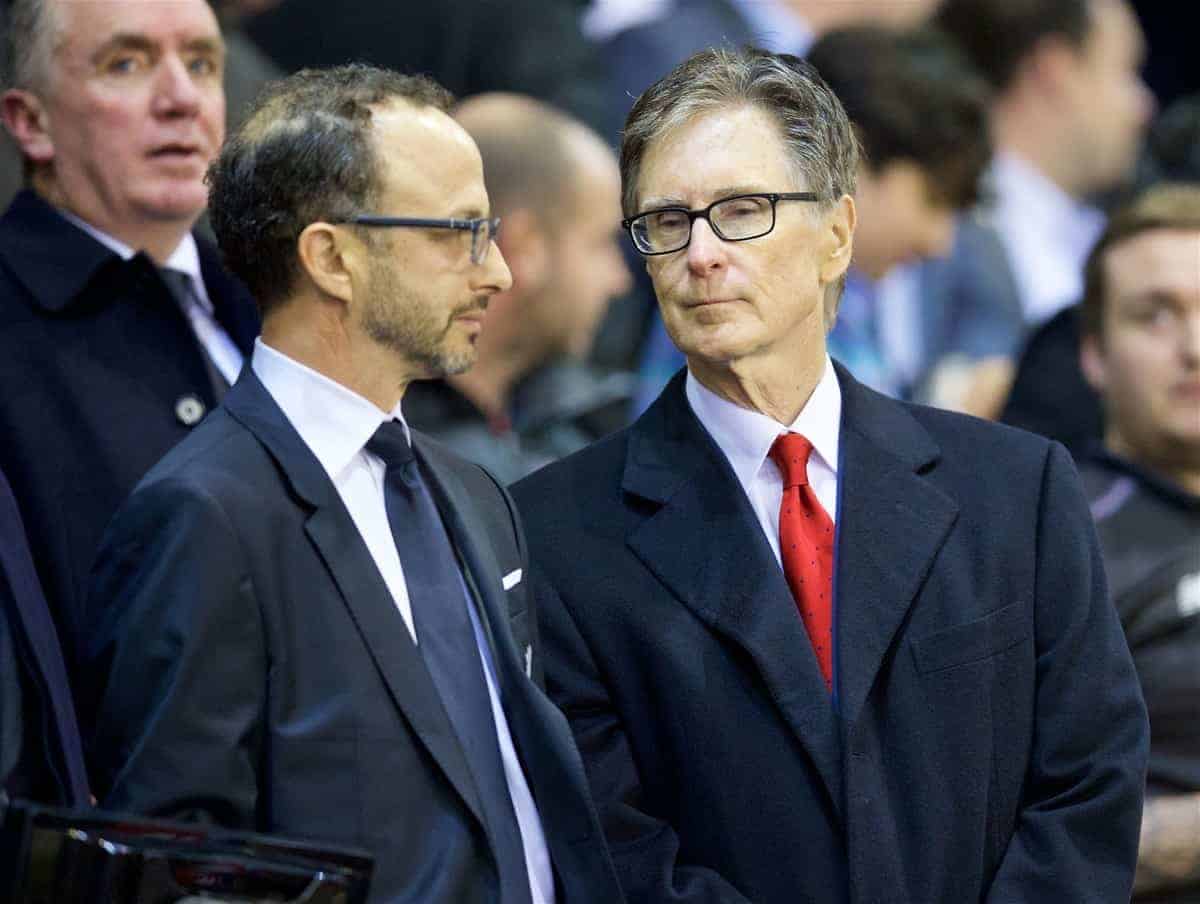 This was effectively re-confirmed by Tom Werner in the 19 August interview, that with the "right partner" and under the "right conditions" the club could look at a "small investment".
With talk in the Financial Times of interest in a "substantial" and "large stake", there would appear to be a conflict between the club and the possible outside investor, but semantically at least a minority investment of 10% is still technically substantial.
That 10% share could, for example, provide the level of funding required to see through the planned redevelopment of the ground through to fruition including the second phase of the Anfield Road stand, while avoiding impairing financing for players and enhancing the overall value of the football club, a win-win scenario for all stakeholders.
It's important to note that a valuation for/the price paid for more than 50% of a business will normally be higher than that for the equivalent, proportionate minority share. This is because there is frequently a discount attached to buying minority stakes, due to the investor having a lack of control – the value of control is a key factor in determining overall value.
A 10% share in Liverpool FC could mean, for example, the inability to control the financial direction of the organisation, how it runs its day-to-day operations, how many much it pays to its players, and of course, while it may result in an executive board position, without significant changes to the voting power and structure, would almost inevitably see the individual board member being out-voted by existing executives where there is conflict in a particular vote.
In short, the greater the inability to exert influence or fend off "oppression" from the majority, and the greater the financial disadvantage to the minority investor, such as not receiving the same proportional return on investment, the greater the discount will be.
As a result, while Liverpool FC's current overall value may be in excess of £1 billion, a minority share of 10% could result in the club receiving a sum of £70-£80m.

It's also crucial to repeat Ian Ayre's and Tom Werner's words, that regardless of the value of a minority share, such a sale will not take place in isolation, but only as part of a strategic partnership. That partnership could entail opportunities in China. It might mean separate naming rights for the Main Stand for which additional monies would be received.
The Anfield Road redevelopment may be integral, or perhaps there's a new training ground combining the senior squad, the academy and the women's team. It could be some or none of these things, but what is certain is that investment will not happen without a strategic opportunity being pursued.