With Jurgen Klopp seemingly set on developing Alberto Moreno as his left-back, comparisons can be drawn with Borussia Dortmund's Marcel Schmelzer.
Moreno has faced calls to be dropped from Klopp's starting lineup following a poor display away to Arsenal in Liverpool's Premier League opener on Sunday afternoon.
The Spaniard continued his worrying form from the tail end of 2015/16 with a performance littered with lapses in concentration and ill-judged positioning.
But despite this, Klopp is said to have no interest in signing a new left-back this summer, with Moreno and James Milner his senior options.
This mirrors a situation played out on his arrival as Dortmund manager in 2008, with Schmelzer's promotion to the senior squad showcasing a faith in potential that Klopp is poised to continue with Moreno, and to a lesser extent, Milner.
Marcel Schmelzer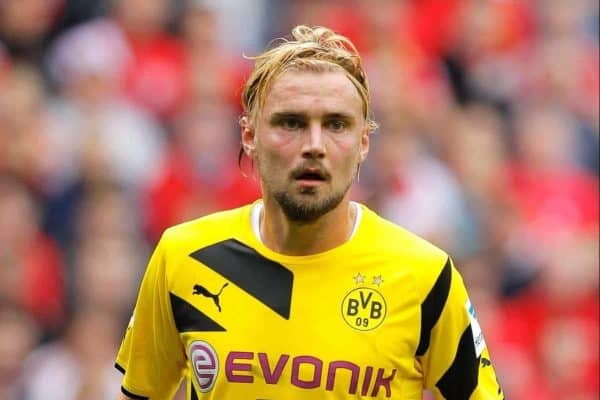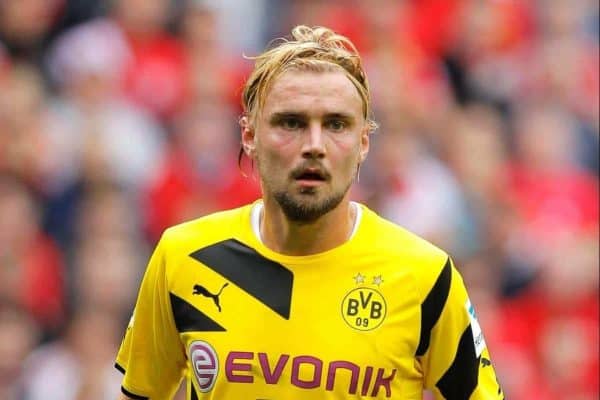 When Klopp, Zeljko Buvac and Peter Krawietz made the move from Mainz 05 to Dortmund ahead of the 2008/09 campaign, the trio analysed the players at their disposal and noticed one key void: left-back.
Brazilian veteran Dede was their only senior option in the role, and despite laying on a remarkable 12 assists in 36 games in 2007/08, was on the way out.
But while Klopp brought in Felipe Santana and former Mainz favourite Neven Subotic to bolster his ranks at centre-back, Krawietz spotted a homegrown solution for the left-back role:
"It is clear that an important part [of our job is] finding the young players who are something special, and to bring [them] into the club and train [them]. If we do that, we don't need to make expensive purchases years later when they have made their breakthrough elsewhere.

"We as a team of trainers have a soft spot for young players and also the courage to throw these guys into action—and also a very good eye, as you can see the example of Marc Schmelzer.

"In my old department at Mainz 05, we had observed him and wanted to sign him. Here it was one of our first acts [to promote him].

"When we talked about the squad and reflected on [the role of] left-back, [it] was my objection: 'wait—you have one: Marcel Schmelzer'. From that moment he was a member of the senior squad, I think even to his own surprise."
Schmelzer, a 20-year-old who had only established himself as first-choice left-back for Borussia Dortmund II in the second half of 2007/08, found himself in a regular role in Klopp's squad for 2008/09.
The German made 12 Bundesliga appearances for Dortmund in his first season, but there was still work to be done by Klopp and his backroom staff, as they polished their rough academy diamond.
Klopp's Role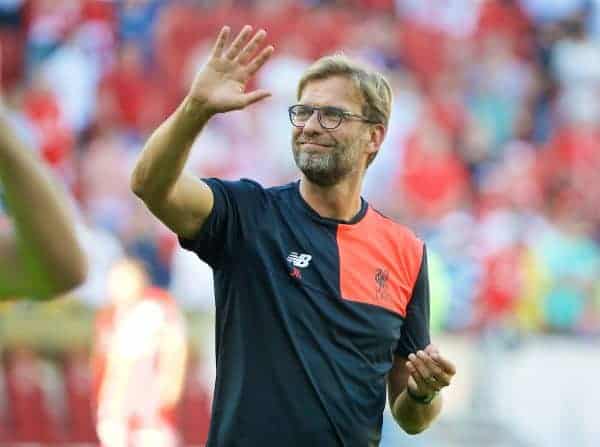 When Klopp promoted Schmelzer to his first-team squad at Dortmund, he was a scrawny youngster who still bore the hallmarks of a left-back who had spent much of his formative years operating in a more advanced role on the wing.
His strengths didn't lie in the more refined areas of the defensive game, and it took time for the Magdeburg-born talent to hone his skills in Klopp's gegenpressing system, with the manager demanding a high intensity from every player.
What the manager and his backroom staff had clearly identified in Schmelzer was a willingness to learn, and at such a young age he was in a position to be moulded to fit the role.
It was in 2010 when Schmelzer truly kicked on, with Klopp telling Bild that the defender had "made a huge step forward," displacing Dede on Dortmund's left defensive flank.
Having attuned to Klopp's demands off the ball, improving on his timing of the challenge and his positional sense, Schmelzer paired this with a blossoming ability in the final third, particularly his delivery from out wide.
In 2009/10, Schmelzer averaged 2.2 successful tackles, 2.3 interceptions and one key pass per 90 minutes in the Bundesliga—and he went on to improve on this combined effort in the majority of the following seasons under Klopp:



Schmelzer had progressed into one of the most consistent left-backs in the Bundesliga, and though the Germany international was often aided by the support of the hardworking Kevin Grosskreutz ahead of him, the stability he showed behind Marco Reus highlighted his quality.
Like Subotic, Mats Hummels and Mario Gotze among others alongside him, Schmelzer stands as a key example of Klopp's ability to nurture talent rather than looking exclusively towards the transfer market.
His decision to opt against a move for a new first-choice left-back this summer, instead deciding on Moreno and Milner as his senior options, shows a tendency to do the same at Liverpool.
However, while Schmelzer was something of a blank canvas on his move up to the Bundesliga first team in 2008, crafting Moreno into a strong all-round left-back will be a tougher challenge.
Alberto Moreno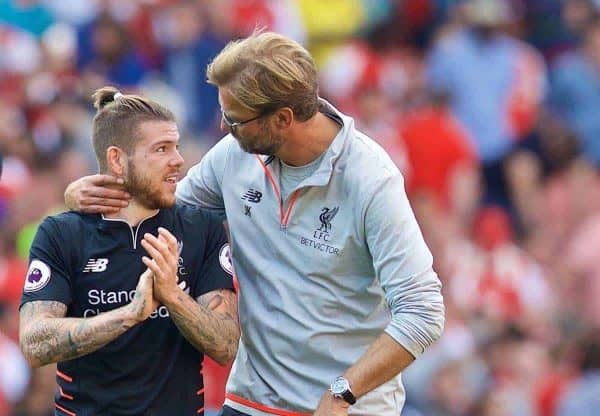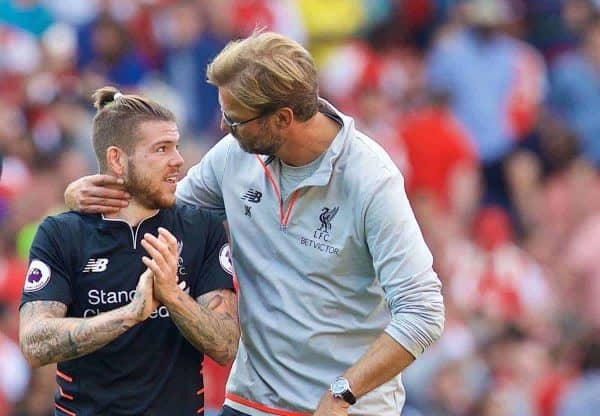 Moreno's progression in his first 10 months under Klopp has been near non-existent, with the flaws in his game as apparent against Arsenal as they were against Norwich City in January.
In both games, the 24-year-old gave away penalties with rash, ill-timed challenges, while sandwiched between these displays were miserable performances in two cup finals: against Manchester City in the League Cup in February, and against Sevilla in the Europa League in May.
On paper, neither Moreno or Milner are the ideal left-back for Klopp, but his perseverance with the duo suggests he has seen kernels of quality—as with Schmelzer in 2008.
"I think we will try it with training and analyse things," the 49-year-old said when asked about the potential for more summer signings following Sunday's victory.
With left-back at the top of the agenda for both supporters and pundits alike, this served as a statement of intent from Klopp, who has now heavily backed his ability as a coach.
Rather than splash out on a big-money addition such as Jonas Hector, who was seemingly overlooked by Liverpool this summer before signing a new long-term contract with Cologne, Klopp is looking to nurture Moreno—and Milner—on the training field.
As with Schmelzer, Moreno would benefit from paring back his game, focussing on the defensive aspect and his duties within Klopp's pressing system, before blending this with his attacking instinct.
Whether this is possible remains to be seen, but as Schmelzer's development proves, Klopp has the patience to wait and see how it plays out.