James Nalton was at Turf Moor to see if anything could be learnt from this defeat against newly promoted Burnley.
Burnley 2-0 Liverpool
Premier League, Turf Moor
Saturday, 20th August 2016
Goals: Vokes 2′, Gray 37′
There were a lot of familiar failings in midfield and defence, and those who came into the side with a view to soling problems failed to do so.
Here are just five of the talking points from a drizzly Saturday afternoon in the heart of Lancashire.
Liverpool's defenders are their own worst enemies
The Reds' back line seem determined to make things more difficult for each other.
During much of the first half they conspired against themselves, resulting in the concession of two goals. It could easily have been more.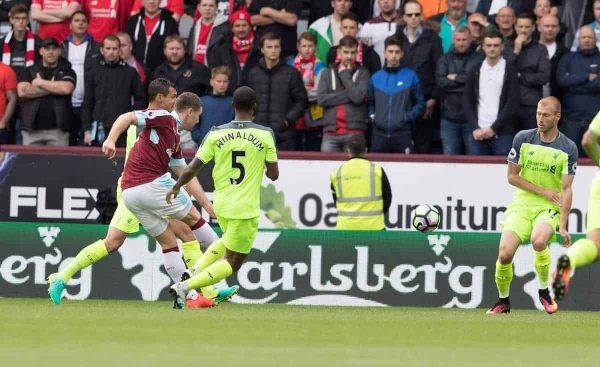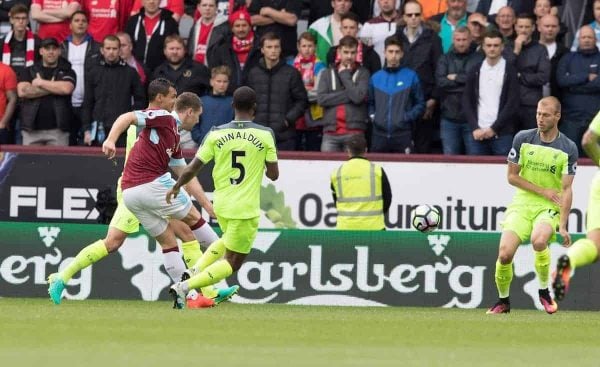 It could be said that each defender, James Milner aside, had individual moments of quality, but they also had moments they'd like to forget.
Nathaniel Clyne's poor pass infield with just a minute gone was intercepted by Andre Gray and led to the opener for Sam Vokes. Dejan Lovren appeared to back off the striker as he struck the ball cleanly past Mignolet.
The second goal came when Burnley's new signing Steven Defour waltzed through the midfield, beating Ragnar Klavan on the halfway line, albeit with a bit of luck, before passing to Gray ahead of him.
Gray then beat Lovren and a recovering Klavan with ease before slotting into the net.
They managed to shore things up in the second half, but the damage had already been done.
The defence still need protection from midfield
Regardless of the quality of the players in the back line, they still need a midfielder who can mop up in front of them.
This type of player would help prevent opponents, such as Defour today, from ambling through a non-existent Liverpool midfield.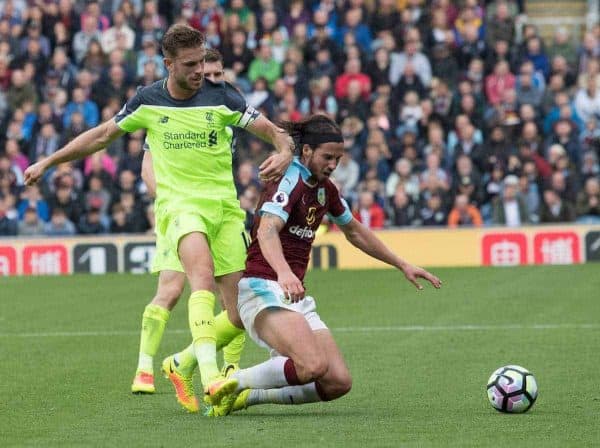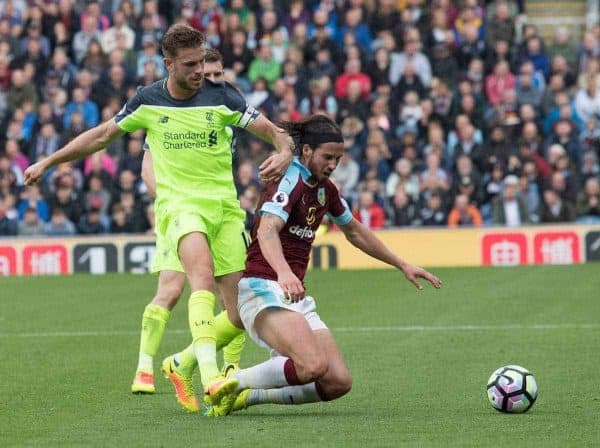 They would also provide an insurance policy for errors such as Clyne's, as well as aiding the defensive organisation – something which was lacking against Arsenal.
Henderson played in this position today, and while his passing was generally good and he put in one of his usual excellent crosses, the defensive side of this role doesn't seem to be for him.
The club have been linked with Chilean midfielder Gary Medel for some time now, and he's exactly the type of player required to plug this hole.
It would then allow two of Henderson, Can, or Wijnaldum to play ahead of them in a 4-3-3, or give the second midfielder licence to roam in a 4-2-3-1.
As well as offering a defensive shield, this player would also help the attack, making Liverpool a threat from midfield rather than just keeping possession.
Sturridge struggles in wide role
Daniel Sturridge returned the the starting XI, taking the place of Mane after the new signing from Southampton picked up a shoulder injury in training.
He failed to replace Mane's relentless directness down the inside right channel, and lacked the dynamism to replace the Senegalese like-for-like.

The striker looked more dangerous once he was able to cut inside or drift into the centre, and he did manage to have a few shots, but none hit the target.
He was withdrawn with just over an hour gone, as the travelling Kop sang the name of his replacement, Divock Origi.
Sturridge will no doubt be determined to play a big part in the season going forward, and he'll hope this is from a central striker position rather than out wide.
Left-back position is a big problem
If Alberto Moreno is the question, then James Milner definitely isn't the answer.
The Englishman is at his best when playing a workmanlike role on one of the flanks in the style of Dirk Kuyt, but since arriving at Liverpool he's often been played in positions which don't really suit him.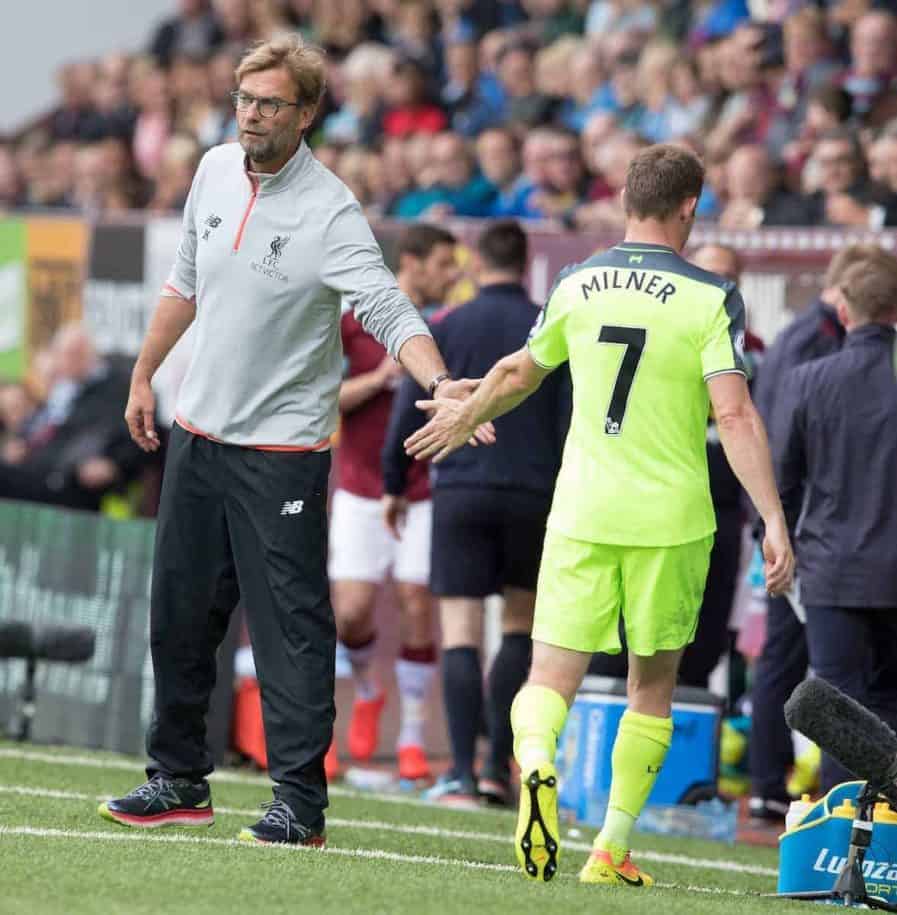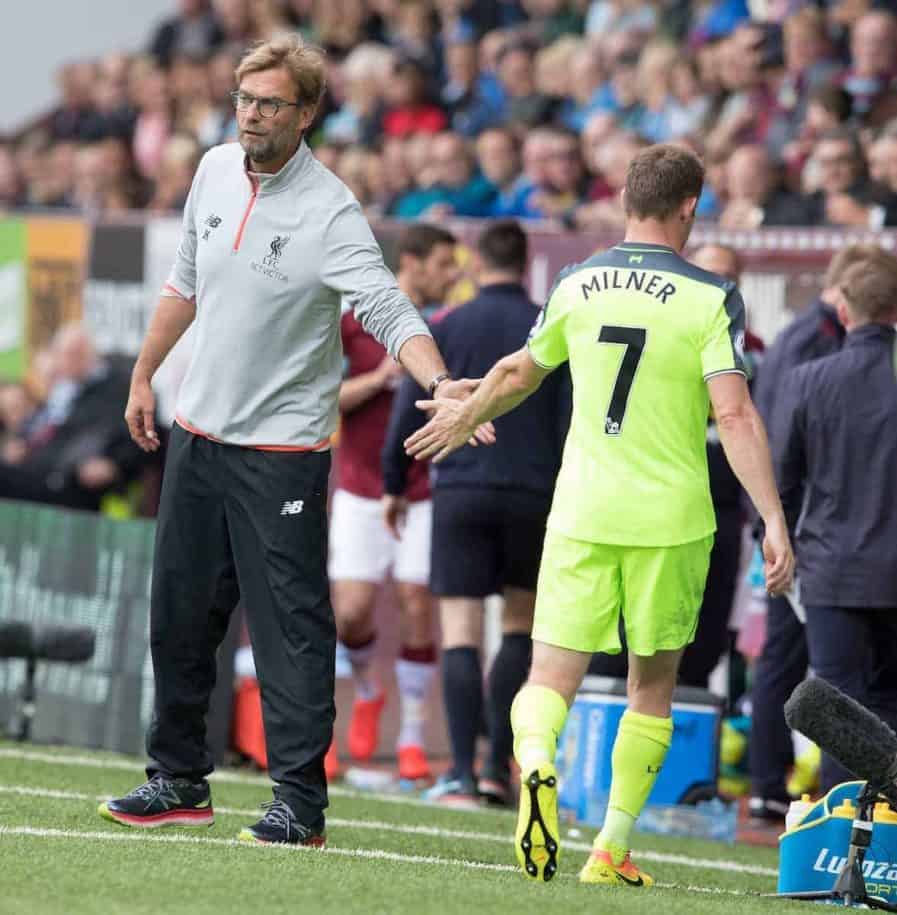 The first of these was central midfield, and despite getting 11 assists last season his performances in the centre of the park weren't convincing.
Now he's being used as cover, or an alternative, to Moreno at left-back, but again it's not a position he's performing well in or is particularly used to.
This was summed up when he was substituted for Moreno on the 77th minute, and the Spaniard immediately looked more useful – and actually provided width, finally.
The left flank was an area where Burnley let Liverpool have the ball, and perhaps this was intentional as they knew there was no danger there with Milner constantly cutting back inside on his right foot. No surprise there.
Coutinho's off-target day
Philippe Coutinho has one of the best highlight-reels in the league when it comes to shooting from outside the box.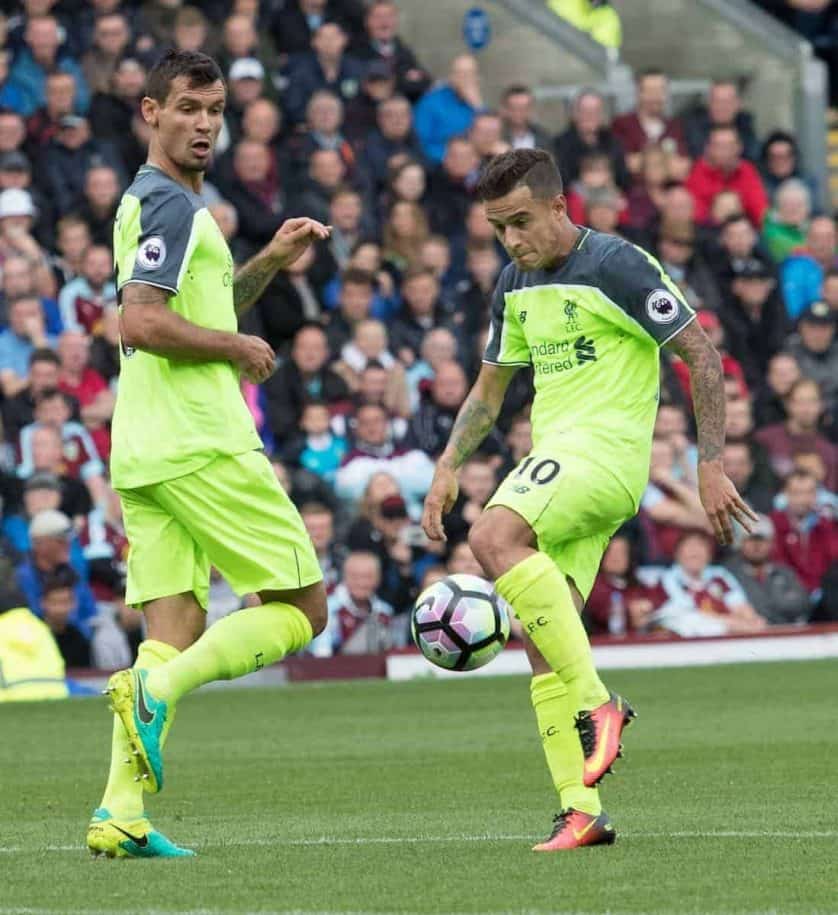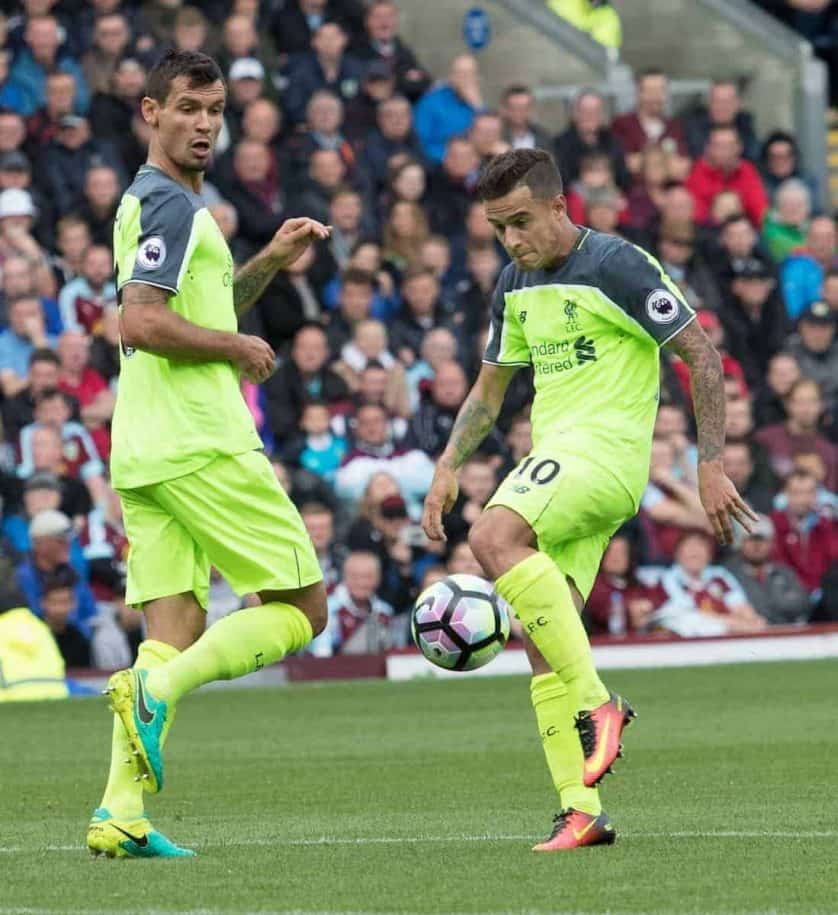 Since he joined the club in January 2013, only Yaya Toure (14), and Christian Eriksen (11) have scored more long-range goals than the Coutinho's 10.
But Liverpool fans know that the Brazilian can have off days when it comes to this area of the game, and today was one of those days.
All eight of his shots came from outside the area, and only one hit the target.
He might have been forgiven had one of these wonder goals gone in, as has been the case many times in the past, but today they either sailed into the stands or were blocked.