Former Man United manager Alex Ferguson has expressed doubts over Liverpool's ability to press relentlessly for a whole season under Jurgen Klopp.
Writing in the 2015/16 Europa League Technical Report, Ferguson and others gave their thoughts on last season's competition.
The Scot, in his role as UEFA's team of technical observers, focussed on Liverpool's Europa League final defeat to Sevilla in May, with both praise and criticism of the Reds.
He believes it is impossible to play such energy-sapping tactics for an entire season – something that he felt impacted on Liverpool in Basel.
"Sevilla didn't enjoy Liverpool's tackling and determination in the first half," he said.
"But they started off after half-time with a more positive attitude and getting the goal right away changed the whole game.
"In the second half Liverpool had no energy, they could not get to the ball. The space in midfield became bigger. I never had a team who could press a ball all season."
It will be interesting to see how the Reds cope as the campaign progresses, although no European football will certainly help keep Klopp's squad fresh.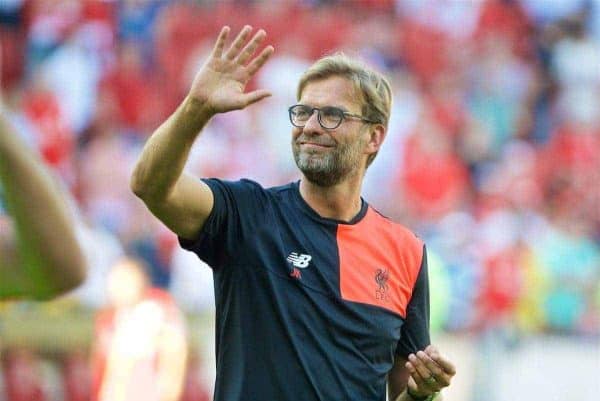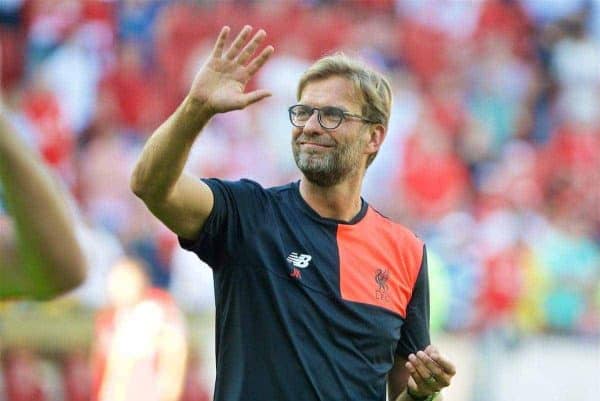 It may be that rotation helps in this respect, in order for legs not to be too jaded come the business end of the season.
Ferguson also believes Klopp and Liverpool are the perfect fit, with the ex-United boss also praising the influence of the home support.
"He's bought into the fans. And the support have taken to him because he's shown that enthusiasm on the touchline, with his energy and his personality when he's jumping out there.
"I think the combination of both suit each other.
"I've always thought that playing at Anfield was very difficult. Because the crowd create an amazing atmosphere that puts a lot of teams, opponents and the referees under pressure a lot.
"We saw evidence of that when 3-1 down against Dortmund they got that second goal and the crowd lifted them and I think it inspires this team.
"They are that kind of football club, Liverpool, that get inspired by their support."