Hull City have been a bogey side for Liverpool this decade, and conquering them on Saturday would represent a huge step in the right direction.
The Tigers travel to Merseyside for a 3pm kickoff on Saturday afternoon, as Liverpool look to continue their fine start to the season.
So much has been said about the Reds' inability to see off weaker teams, however, with the 2-0 loss at Burnley last month the most recent example of this.
Having already outclassed Arsenal, Leicester City and Chelsea this season, and drawn at Tottenham, the clash with Hull is a massive gauge of where Jurgen Klopp's side are now at; though the manager himself has stressed expectations should be the same for every game.
Failure to pick up three points would act as an almighty momentum-killer, but a handsome victory would start turning the doubters into believers.
It is not a fixture that has done Liverpool proud in recent years, however.
Hull City Woes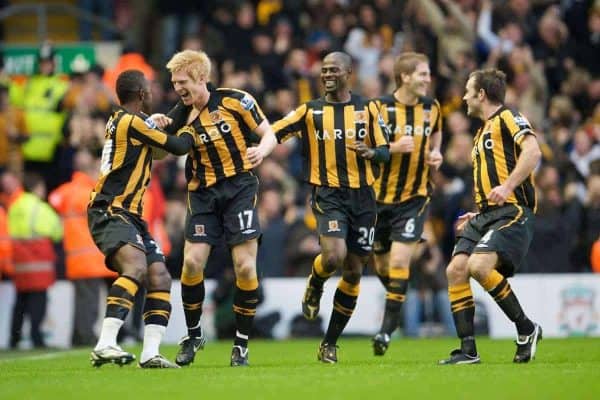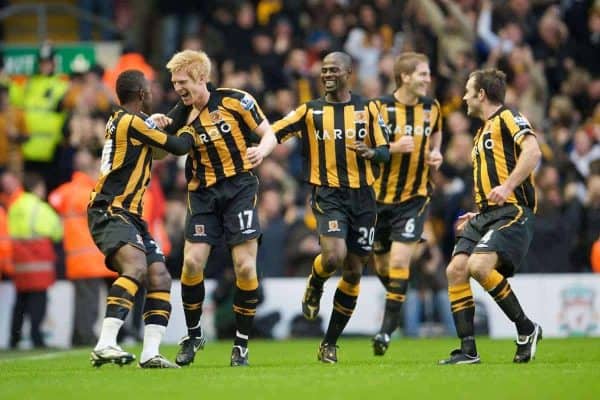 Every team has an opponent that they hate coming up against, and for the Reds, Hull most definitely fit into that category.
Their last home victory over the Tigers was a 2-0 win in January 2014, but it is one of just three wins – out of eight meetings – against the Yorkshire side this century.
Granted, Hull have spent some time in the Championship, but it is still a record that Liverpool should want to forget.
There have been a few disappointing results against Hull, two of which had a hugely negative impact on Liverpool's title-challenging seasons in 2008/09 and 2013/14.
In December 2008, a 2-2 draw at Anfield saw Rafa Benitez's Reds lose valuable ground on Man United, and even though Steven Gerrard's double cancelled out a 2-0 deficit, it still felt like a defeat.
Liverpool may have got their revenge at the end of that season, but their title dreams had gone up in smoke by that point; they finished four points behind champions United.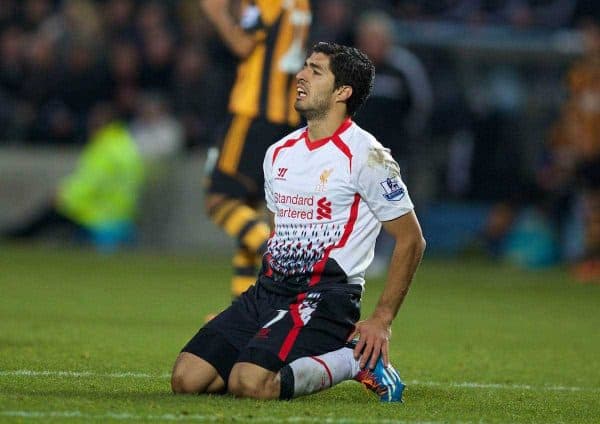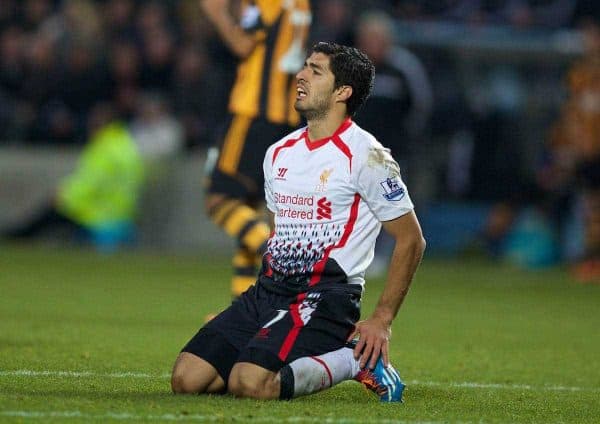 Similarly, Reds' 3-1 defeat at the KC Stadium in December 2013 halted a good run of form, and proved costly in the grand scheme of things.
Hull were the only side to both beat Brendan Rodgers' side that year and finish outside the top eight, and after dropping three points in Yorkshire, Liverpool ended 2013/14 in second, two points behind Man City.
On top of those two damaging results, Liverpool lost the last meeting between the pair 1-0 in April 2015, and were held to 0-0 draws in 2010 and 2014 respectively.
Overcoming Hull on Saturday would be a huge mental triumph for Klopp and his players, both in terms of who they have beaten, and the fact they will have won at home to lesser opposition.
Take Inspiration From 2008/09 & 2013/14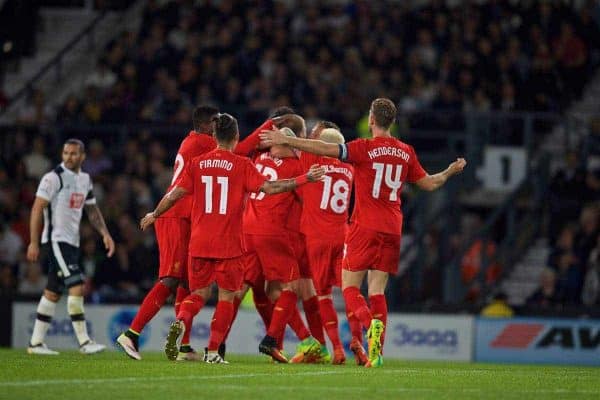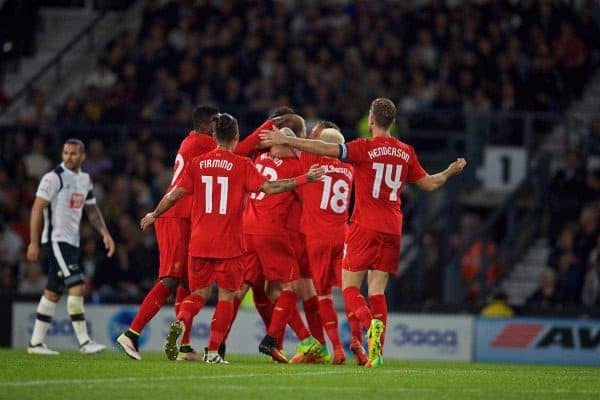 There are definite parallels to be drawn between Liverpool's start to this season, and those aforementioned 2008/09 and 2013/14 campaigns.
The Reds came painfully close to lifting the title on both of those occasions, and there are signs that we could be in for an equally breathless ride this time around.
Liverpool have earned 10 points from their first five games in 2016/17, crucially staying in touch at the top.
In 2008/09, Benitez's team were on 11 points at this stage, and second in the table, with a 2-1 victory at home to United acting as an enormous injection of self-belief.
Four years later, in 2013/14, the Reds were on 10 points, with United yet again defeated and Luis Suarez still yet to make an appearance following a lengthy ban.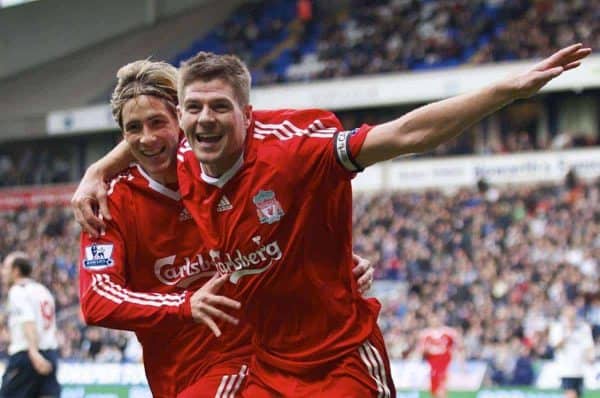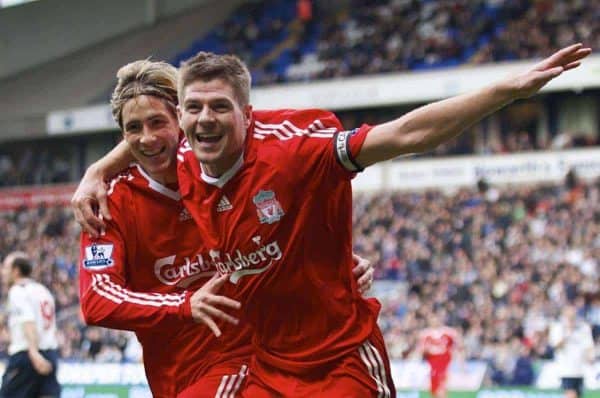 Both of these great Liverpool teams built on their strong starts, finding consistency against all sides and playing some tremendous football along the way.
They both topped the table at Christmas, and made Anfield a fortress: Benitez and his side won 12 and drew seven at home, while Rodgers' men won 16, drew one and lost just two.
This is exactly what the current crop have to aspire to. It feels as though the hard work has been done, with some fantastic results secured, and now is the time for consolidation.
A win over Hull is a must, as is the trip to Swansea City a week on Saturday.
Games against rival teams take care of themselves—you have to accept that you won't always win them—but dropping points against vastly inferior sides really hurts.
Burnley Anomaly?

We are going to learn so much more about this Liverpool outfit on Saturday, and the hope is that it consigns the hideous defeat to Burnley to history.
That loss gave so much ammunition to those still questioning the mindset of Klopp's Reds, and had they not bounced back so well since—four wins and a draw in all competitions—this season could already be in ruins.
Could it be that it was simply a one-off, though? That Burnley were just better on the day, and that Sadio Mane was sorely missed? The visit of Hull will make everything much clearer.
The way in which the Reds dispatched of Derby County in the League Cup on Tuesday night was the performance of a side brimming with belief, but they will be under far more pressure this weekend.
An expectant Anfield awaits them; an Anfield that witnessed them tear the champions to shreds a fortnight ago, playing some of Liverpool's best football of the Premier League era.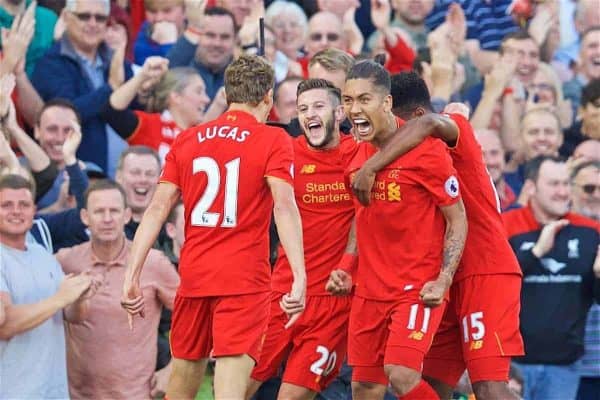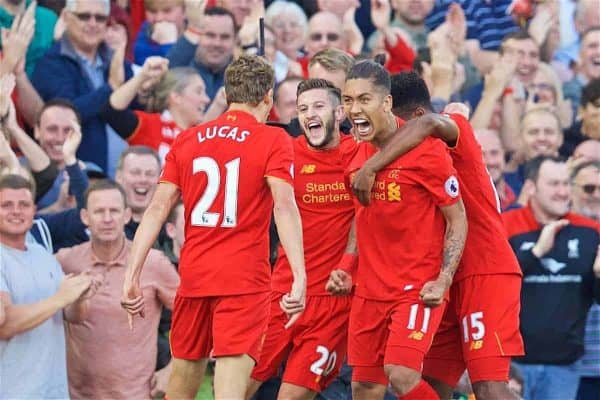 Jurgen Klopp urges fans to create a "special atmosphere" no matter the opposition
They must approach Hull in the same manner they did Arsenal, Spurs, Leicester and Chelsea, and while the visitors will likely adopt a very different game plan to those four, it shouldn't matter.
This Reds side has attacking quality and goals in abundance, and Saturday should be the day when both our own supporters and rival fans realise they are the real deal this season.
They must be ruthless in front of goal, solid defensively and patient if things don't go to plan early on.
These three things have so often been their Achilles' heel in games of this ilk before.
A repeat of 2008/09 and 2013/14 would be wonderful this season—going one better would be even more memorable—and a rare win over Hull on Saturday would feel pivotal.