That Jurgen Klopp was able to name such a strong group of substitutes for Saturday's 5-1 win over Hull City is a testament to the depth of his squad.
The Reds tore apart their newly promoted opposition through goals from Adam Lallana, Sadio Mane and Philippe Coutinho, with vice-captain James Milner scoring twice from the penalty spot.
In an exceptional all-round performance from Klopp's side, there were few faults on show, and on a run of form that has seen them go unbeaten in over a month, with four wins in succession in September, Liverpool have proved themselves one of the Premier League's form sides.
Perhaps the most striking factor behind Saturday's victory, however, was off the pitch rather than on it, with those players held in reserve highlighting the strength in depth at Klopp's disposal.
The German named Simon Mignolet, Lucas Leiva, Alberto Moreno, Marko Grujic, Emre Can, Divock Origi and Daniel Sturridge on his substitutes' bench at Anfield.
For the first time in years, Liverpool look to have genuine quality throughout their squad, and it could prove crucial this season.
Liverpool's Near Misses, 2008/09 & 2013/14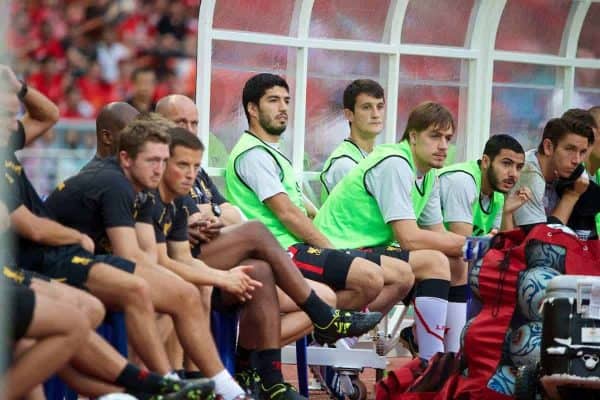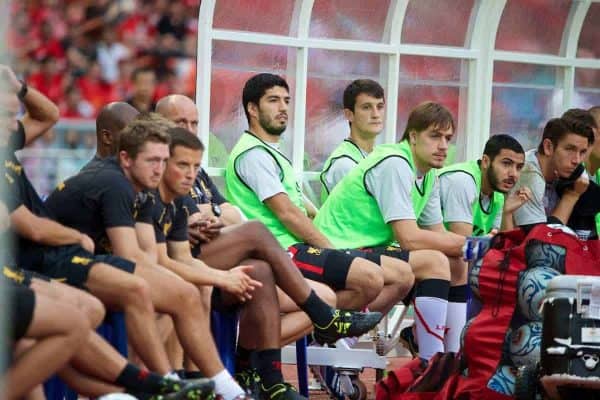 Liverpool have gone close to winning the Premier League title on two occasions in the past 10 years, under Rafa Benitez in 2008/09 and under Brendan Rodgers in 2013/14.
Both of their squads were littered with top talents, with Benitez able to call upon the likes of Pepe Reina, Xabi Alonso, Javier Mascherano, Steven Gerrard and Fernando Torres, while Rodgers built his side around the brilliance of Sturridge, Luis Suarez and Raheem Sterling.
This saw the Reds produce a host of stunning performances, with those scintillating showings from 2013/14 still fresh in the memory as Liverpool look to get back to form three years later.
If a successful start to the season is a benchmark of potential success from August to May, Klopp's side are poised for a positive campaign this time out:
2008/09: WWDWDW – Points: 14 – GD: +5 – Finish: 2nd
2013/14: WWWDLW – Points: 13 – GD: +4 – Finish: 2nd
2016/17: WLDWWW – Points: 13 – GD: +7 – Finish: ?
Though Klopp has moved to dampen expectations, Liverpool look on course to emulate those title-challenging seasons once again this time out, with Saturday's bench heralding a major improvement.
Analysing the players regularly brought on under Benitez in 2008/09, Rodgers in 2013/14 and Klopp this season so far, there is a clear boost in quality in reserve:
Benitez most frequently subbed on Ryan Babel (22 times), Nabil El Zhar (14 times), Lucas, David N'Gog (both 12 times) and Yossi Benayoun (11 times).
Rodgers most frequently subbed on Victor Moses (13 times), Sterling, Iago Aspas, Joe Allen and Luis Alberto (all nine times).
Klopp has most frequently subbed on Origi, Kevin Stewart (both four times), Moreno, Grujic, Sturridge and Can (all four times).
Relying on a core group of players is, of course, key, but Liverpool's failure to go the full stretch in both 2008/09 and 2013/14 is arguably due to a lack of quality on the substitutes' bench.
For example, suspension to Jordan Henderson in three of the final four games of the latter season, with Rodgers fielding Lucas in his place, played a key role in Liverpool's demise.
The midfielder was absent for the 2-0 defeat to Chelsea and the 3-3 draw with Crystal Palace, two results regularly held up as pivotal.
Manchester City sealed their second Premier League title that season, and comparing Liverpool's bench with theirs that season underlines the importance of having strength in depth.
Rivals and Previous Champions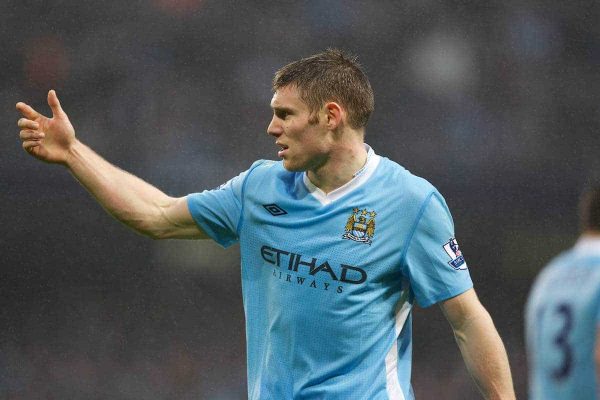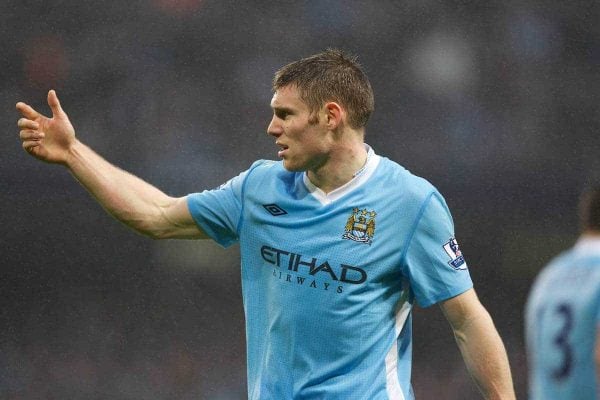 Leicester City's remarkable title triumph in 2015/16 remains an anomaly, with only 14 players making over 15 appearances, but assessing the players most subbed on by the champions over the previous five seasons shows a clear trend:
In 2010/11, Manchester United's most regular substitutes were Javier Hernandez (12 times), Michael Owen (10 times), Dimitar Berbatov (nine times), Ryan Giggs and Paul Scholes (both six times).
In 2011/12, the players most frequently brought on by Manchester City were Adam Johnson (16 times), Edin Dzeko (14 times), Nigel de Jong (10 times), Milner and Mario Balotelli (both nine times).
The 2012/13 season saw United manager Sir Alex Ferguson most often bring on Danny Welbeck (14 times), Hernandez (13 times), Giggs (10 times), Anderson and Scholes (both eight times).
In 2013/14, City's most regular substitutes were Milner (19 times), Javi Garcia (15 times), Jesus Navas (12 times), Alvaro Negredo and Stevan Jovetic (both 11 times).
Finally, Chelsea's most frequent substitutes in 2014/15 were Didier Drogba (20 times), Loic Remy (13 times), John Obi Mikel, Ramires (both 12 times) and Andre Schurrle (nine times).
Perhaps most tellingly, that Milner—Saturday's Man of the Match at Anfield—spent much of City's title-winning seasons on the substitutes' bench proves the quality at their disposal.
In this season's current top three, City have Pablo Zabaleta, Kelechi Iheanacho and Leroy Sane on their bench, Arsenal's most regular substitutes are Granit Xhaka, Olivier Giroud and Mohamed Elneny, and Tottenham Hotspur have Vincent Janssen, Moussa Sissoko and Georges-Kevin N'Koudou.
While Liverpool are without European football this season, and therefore require a smaller squad, the importance of squad throughout the ranks cannot be undersold.
Strength in Depth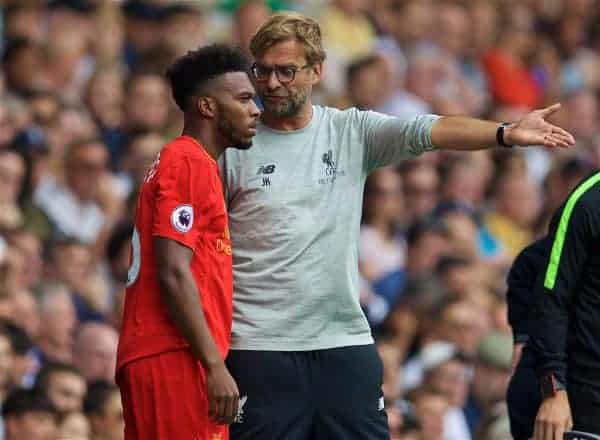 Such is the system that Klopp employs and the business he has undertaken in the transfer market in the 12 months he has been at Liverpool that his side are now not reliant on one or two star performers.
So far this season, the Reds have scored 24 goals in eight games, with 10 different players getting their names on the scoresheet.
Competition for places in growing, too, with Mignolet's place on the substitutes' bench a key example of this; the Belgian had been largely unchallenged as first-choice goalkeeper for the past three seasons, but this has changed with the arrival of Loris Karius.
In midfield, while Lallana, Henderson and Georginio Wijnaldum are established as Klopp's first-choice trio at this stage, Can and Grujic are both breathing down their necks as excellent rotation options.
Furthermore, Sturridge's role as a regular substitute is hugely significant, as while in the final months of Rodgers' reign the Ulsterman bemoaned his unavailability due to injury, Klopp's arrival has seen his importance diminish.
Instead, Firmino, Origi and Sturridge are poised to battle it out for a starting place throughout the season, and this will prove to be a much healthier situation for the Reds.
Moving from the likes of El Zhar and Aspas to Can and Origi is a marked improvement, and if Liverpool are to fulfil predictions of a title challenge in 2016/17, this impressive squad depth will be central to their success.