Ahead of the first game at the new-look Anfield, The Kop magazine's Chris McLoughlin paints Leicester City as Liverpool's home bogey team.
Kop quiz, hotshot. Who was the first player to score a goal in front of the redeveloped all-seater Kop in 1994? Robbie Fowler? Ian Rush? Steve McManamanamanaman? I'll give you a clue. It wasn't Rob Jones.
The name was Scales. John Scales. And it came in a midweek Coca-Cola Cup win against Burnley after nobody managed to hit the net down that end in the opening two Premier League game against Arsenal and West Ham. Three years later and the Annie Road end had a facelift. Out went the, er, traditional purple, orange, white, green and yellow seats (did Peter Robinson get them as a bulk buy from Great Homer Street market or what?), in went some brand new red seats (and white ones shaped like a Reebok logo) and they added a second tier. Which wobbled when a goal was celebrated, although with Oyvind Leonhardsen being signed that summer it wasn't a problem too often.
Anyhow, the first game in front of an Annie Road end building site which had two cranes towering above it was a surreal experience. It was a Wednesday night. There were no away fans in the ground. The previously despised Manchester United midfielder Paul Ince led Liverpool onto the pitch. A 17-year-old kid called Michael Owen started up front to make his home debut. And the Reds lost 2-1, the first time they'd been beaten in the opening Anfield fixture of a league campaign since Sheffield United did a job on the Bill Shankly boys in 1965. And the visitors to Anfield that evening?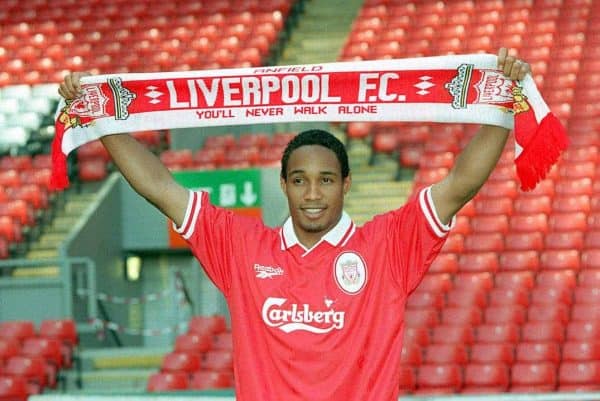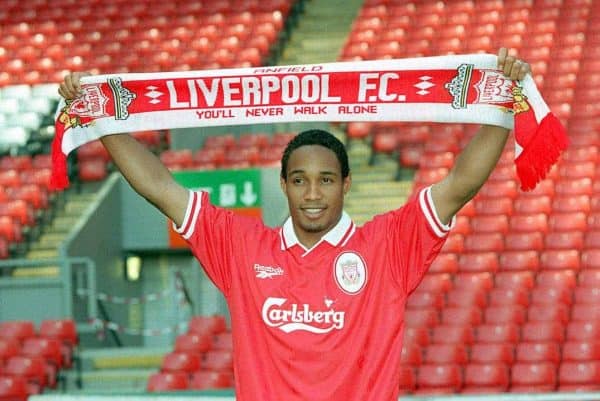 The Foxes won the toss, turned us around and it took Matt Elliott just 72 seconds to become the first goalscorer in front of the uncompleted, but new-look, Anfield Road end when Emile Heskey swung over a cross—that nobody in the Liverpool defence dealt with, as was always the case back then—for the slapheaded centre-half to knock home.
Graham Fenton got the second and although Ince (and was singing his name to a Chumbawamba tune the day the music really died on the Kop?) pulled one back my abiding memory of the night is of our new snarling club captain booting the ball over his own crossbar late on when frustrated by a refereeing decision. Always good to set an early example to follow, eh Guv?
The reason I bring this dismal memory up to darken your day is that I've always seen Leicester as a bogey team and that makes me nervous about Saturday's 5.30pm showdown in front of the new Main Stand (which I've had a mooch around and is very impressive). It's my own fault. I watched the Official Liverpool FC History video about 47,000 times when I was growing up in the 1980s and it seemed that even when the Reds were conquering all others in the 1960s, Leicester had some kind of hex, whatever one of them is, over us.
Shankly's side lost six out of seven against them, including an FA Cup semi-final, after winning promotion in 1962, were beaten in another FA Cup game in 1969 and in 1981 they ended Bob Paisley's run of 85 consecutive games at Anfield without defeat. For Fox sake, they even beat our great team of 1998/99 when 1980s Scouse throw-back Ian Marshall outpaced Phil Babb to score a 90th minute Kop end winner with Sean Dundee unable to respond at the other end. So what's going to happen now that they're, you know, champions and we were the eighth best side in the league last season?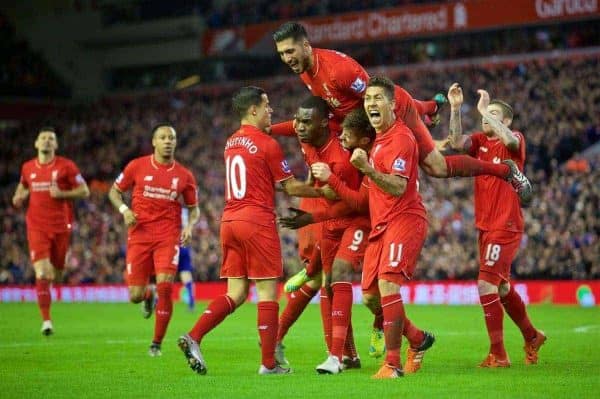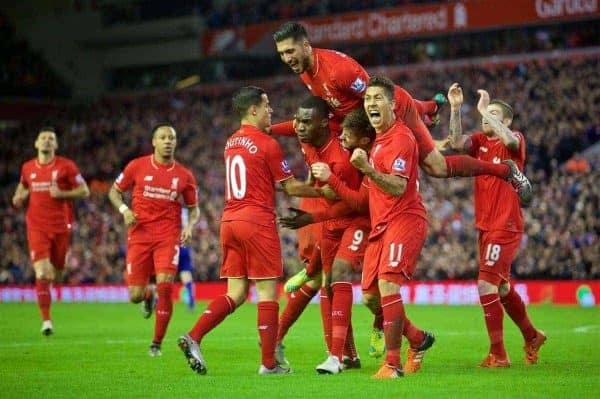 Ironically, Anfield was one of two grounds Leicester lost at last season, but the Reds have only scored 11 goals in 10 Premier League home games against the Foxes during the Premier League era and have won only half of those matches. And, just when you think I can't make you reach for the anti-depressants any quicker, there isn't a single player in the current Liverpool squad that has scored against them at Anfield. Really making you look forward to the opening game of the new Main Stand, eh?
But, before you call the Samaritans—and rumours that Jurgen Klopp phoned them last month asking if they've got a left-back remain unconfirmed—there's something you can do to help the Reds against Leicester if you happen to have a match ticket. Make some noise. Get after the Leicester players. Make Anfield feel more intimidating. It's what our manager is hoping for. In his matchday programme notes (we've produced a special commemorative edition so get hold of one if you can) he comes out with a corker of a rallying cry.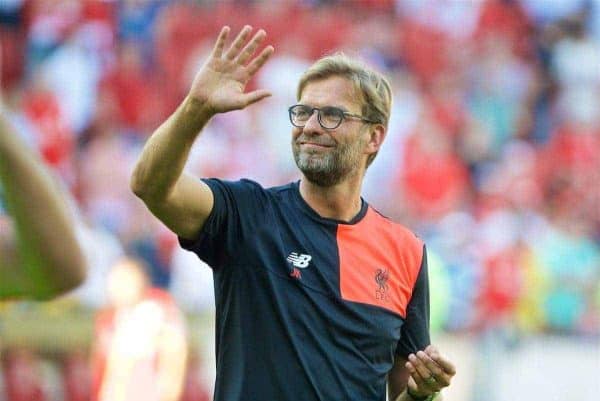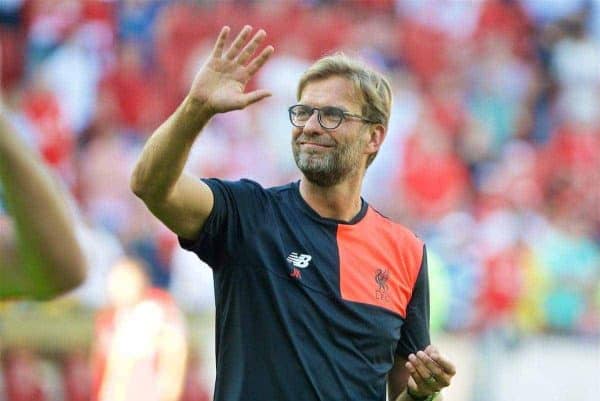 "The extra capacity only means something if we make it mean something. As a team we know it is always for us to inspire you. But today, this special day, let's make the 'new' Anfield something special and a place that instantly feels like home."
Amen to that. And what better way to do so than by beating the champions, and our bogey club, at the same time with a Liverpool player becoming the first to score in front of a noisy new Main Stand? Seems like it'd make for a better Saturday evening than watching Jamie Vardy dodge flying prawn sarnies as he celebrates a winer in front of the new middle corporate tier to me…
---
Chris McLoughlin (@TheKopMagazine) writes for the This is Anfield matchday programme and LFC Magazine.
You can get copies of both from sportmediashop.com, Anfield or official club stores.