Defender Mamadou Sakho has used Snapchat to deliver a series of messages speaking out about his situation at Liverpool, showing his frustration at being frozen out.
The French defender opted not to take Jurgen Klopp's advice and take a loan move away from the club last month, and now says he has been fit for three weeks.
"Now it's 3 weeks since I am fit to play games," wrote Sakho on Snapchat. "I finish all my rehabilitation work. They don't want me to play also with second team lol! Why I don't know."
Sakho referring to not even being selected for Michael Beale's under-23s and likely his messages where after being told on Friday that he wouldn't feature for the young Reds this coming weekend again.
"Still working hard like Scouse Soldier! Still not talking cos I want speak on pitch.. I will speak soon for the people who support me and don't understand the situation.
"Still happy to live in my "Liverpool Country" with my family, hope to have chance to play soon to give my best like I try to do always!
"I accept my situation but I can't accept the lie… The fans deserve to know the true! Thanks for your support."
Klopp will wake up to the news of Sakho's social media messages – on the morning of a home game when the manager has called for a positive atmosphere throughout the club. The manager will be furious.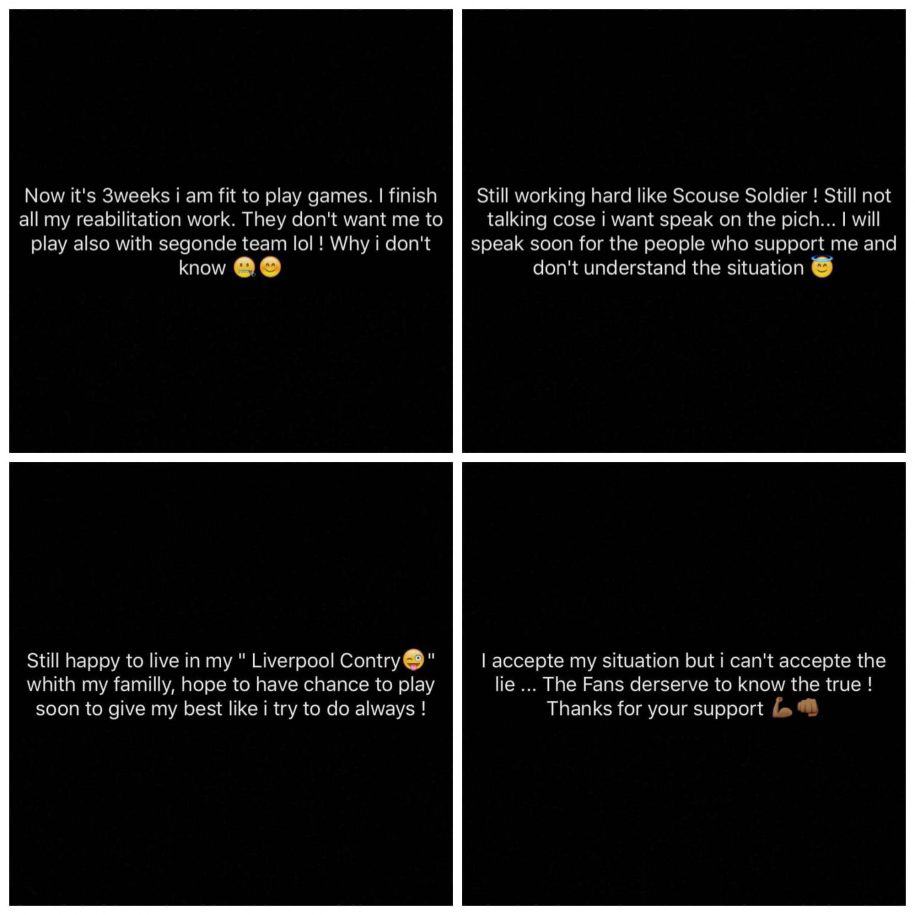 Speaking about Sakho earlier this week, Klopp said the defender needed match fitness "that's all."
"[He's] still working on it. He's closer to everything," Klopp said.
"He's still working, but it's a big difference between match fitness, that's all.
"It's not about how the player feels, it's about how I feel.
"It needs time, for sure. It makes more sense to really use the time, and that's what we're working on."
Quite how Sakho will get that match fitness isn't clear, especially if he isn't being chosen for the Under-23s (where three overage players are allowed and where he was praised for his attitude while playing for the Under-21s before).
What's clear though is that Sakho speaking out like this is hardly likely to prove his professionalism to Klopp and is very unlikely to help his cause.
It's unlikely there's any way back for the player after this.