Liverpool manager Jurgen Klopp has discussed Mamadou Sakho's decision to remain at the club this summer, despite advising him to leave on loan.
Sakho turned down offers from Stoke City, West Bromwich Albion and Besiktas in the closing days of the transfer window, after falling down the pecking order in Klopp's back line.
The German moved to sign both Joel Matip and Ragnar Klavan ahead of 2016/17, with Matip and Dejan Lovren now his likely first-choice pairing.
This leaves Sakho in a difficult position, having spent four months on the sideline through suspension and injury.
But speaking to reporters on Thursday afternoon, Klopp remained pragmatic over his future.
"We have to make Mama fit now," he explained.
"In the transfer window you have to make decisions, and you have to prepare after the window closes.
"You have to tell the players the truth. The situation is like it is, you can't change the situation any more.
"With Mama, and all of the players, I told him what I thought would be best.
"It's now about making Mama fit—and he isn't after this long time with the suspension and injury—then we will see what happens.
"I have no idea when. It depends who performs, our results, all that stuff. In the end, Mama knows, I know, and that's enough."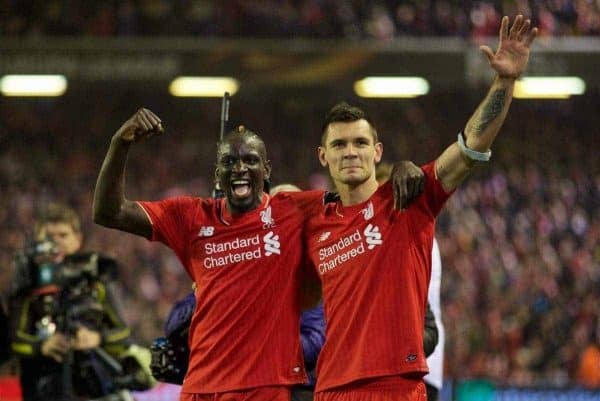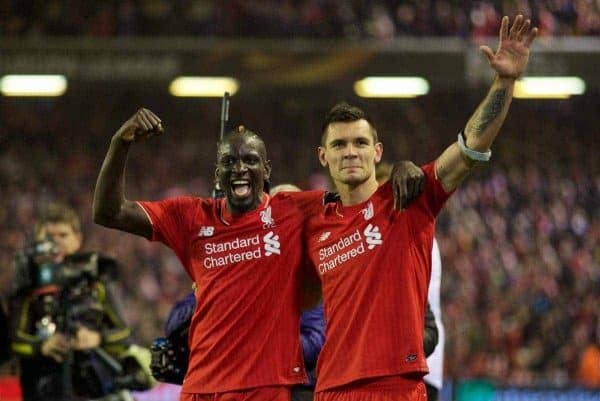 Klopp was asked whether Sakho needed to regain his trust after a summer that saw him sent home early from Liverpool's pre-season tour of the United States.
But the manager insisted that his decision to offer Sakho a loan move was purely due to the 26-year-old's fitness, and welcomed his presence in the squad, saying "we have one more good centre-half."
"It's not a problem. Who am I? You don't have to gain my trust," he said.
"He couldn't play football for a long time, it makes sense after a long break to think about how to get match time—it's difficult here.
"You have to speak about it before the window closes, and that's what I did.
"I'm not silly enough to forget good performances, but in the end we will see what happens. That's all there is to say.
"It's normal now, the squad is clear, it's all good and we have one more good centre-half.
"But, for him, it needs time, that's how it is. I can't change it, it's your body."
Klopp was far from glowing in his appraisal of Sakho's prospects this season, and it is unlikely the centre-back will feature in the coming weeks due to his lack of fitness.
In the meantime, Matip and Lovren are poised to develop their understanding further, leaving Sakho in the margin.
---
---