Liverpool manager Jurgen Klopp has explained why he has opted for Roberto Firmino as his regular starting centre-forward.
The Brazilian has started four of his five Premier League appearances in 2016/17 so far as the Reds' lone striker, and has produced a series of excellent displays in the role.
This continues from the fine form Firmino enjoyed up front under Klopp last season, when he scored six goals and laid on five assists in 11 games.
A revelation in the role, the key aspect of Firmino's forward play is his pressing ability, and this is something Klopp attested to on Sky Sports' Monday Night Football coverage.
"Roberto is a player who is always involved, in all offensive actions and all defensive actions," he told Jamie Carragher.
"He really likes doing things like this, because it's a natural skill that he knows.
"It's a nice opportunity to win the ball and be close [to the goal], that's why he's doing it.
"He doesn't think too much, he's an instinctive player that's really, really strong in these situations.
"He can play nearly all offensive positions, that's how it is."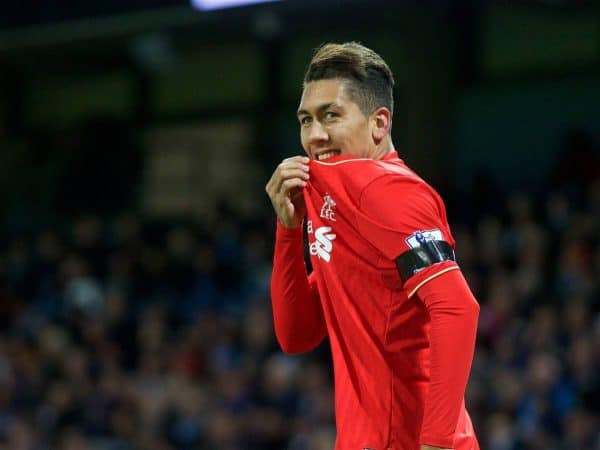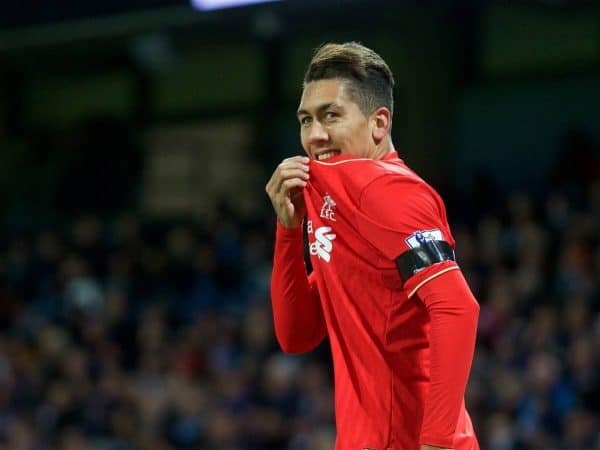 However, Klopp continued to explain how every player is expected to contribute to Liverpool's high-intensity off-ball game, using last season's 4-1 win away to Manchester City as a key example.
But nevertheless, the German stressed that Firmino is preferred in the central role due to its physical demands, saying it is "the most intense job."
"Roberto is in the centre because he has the physical ability to do it, because it's the most intense job.
"He's involved on both sides, when we're a little bit deeper he's involved, so he always has a job to do."
By which, Klopp means that if the play is on the left side, the No.9 – often Firmino – has to split the pitch in the middle through his movement and pressing. The same happens on the other side, so there is no time to rest.
This builds on previous explanation from ESPN pundit Stewart Robson in August, detailing a conversation with one of Klopp's analysts.
Firmino is clearly fielded ahead of the likes of Daniel Sturridge and Divock Origi in certain games due to the physical requirements and pressing ability he has.
That doesn't mean Sturridge and Origi aren't needed by Klopp, but that there's a clear reason and explanation as to why Firmino is required in the role in certain games, especially against tough opponents away from home.