Mamadou Sakho's disagreement with Jurgen Klopp is not the first time a Liverpool player has fallen out with their manager.
"He nearly missed the departure of the plane, he missed a session and was late for a meal. We have some rules and we have to respect them," Klopp told reporters in July, after sending Sakho home from the Reds' pre-season tour of the United States early.
"If somebody doesn't respect it or somebody gives me the feeling he is not respecting it then I have to react that's all."
While at the time Klopp stressed Sakho's transgression was "not serious," his efforts to push through a loan move on Wednesday suggest otherwise, with there clearly bad blood between the pair.
Now set to be frozen out of first-team action, the possibility of Sakho re-establishing himself as a key player under Klopp seems unlikely at this stage.
More feasible is that Sakho will go the way of a number of Liverpool players in the past, and here are five players who fell out with their manager while on Merseyside.
Ronnie Whelan and Graeme Souness

While a falling out between player and manager often leads to the former receiving their marching orders, a discontent in the dressing room paved the way for Graeme Souness' resignation from his role in the Anfield dugout in 1994.
Ostracising a number of his senior players was a key factor behind Souness' miserable reign, and in 2011, recalling a falling out with the Scot in 1993, Ronnie Whelan saw the wheels in motion.
This came after a 4-1 defeat to Kenny Dalglish's Blackburn Rovers, with Souness pinning the blame on Whelan and his experienced colleagues:
"When Souey started ranting about 'the older players' in the Ewood Park dressing room that day, I took exception. He didn't name us but he was referring to me, Nicol, Barnes and Rush.

[…]

"Eventually I had enough. I said to Souey, 'Look, it's not as simple as that. You try talking to them and they tell you to f*** off.' That only made him worse. 'Who? Who tells you that? Who tells you that?' I just shrugged my shoulders.

"He kept challenging me. So I snapped back at him. 'Ah, just fuck off and leave me alone.' And he's still shouting, 'You tell me!' And every time he says it I say back, 'F*** off, Souey.' 'You tell me!' 'F*** off, Souey.' It just got silly in the end. You can imagine the silence around the room."
Souness resigned nine months later, with his position untenable, and his spell as Liverpool manager remains one of most unsuccessful to this day.
Paul Ince and Gerard Houllier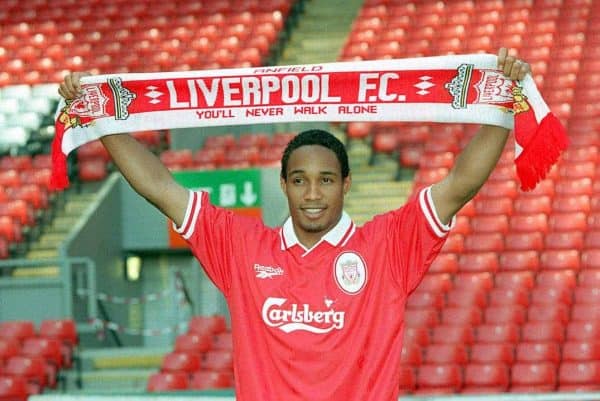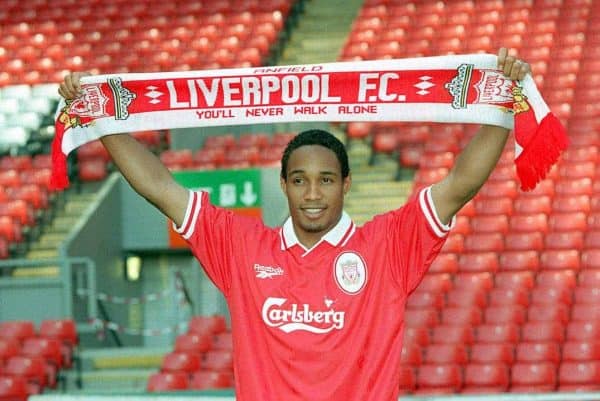 When Paul Ince joined Liverpool in the summer of 1997, he was hailed as the player who could turn Roy Evans' side into title winners, boasting the grit to complement the Reds' flair.
But with Evans replaced by Gerard Houllier the following year, Ince soon found his authority as captain undermined.
As Liverpool's form in the 1998/99 campaign deteriorated, and with Ince criticised for limping off injured late into the Reds' FA Cup defeat to Manchester United in January 1999, seeing his side go on to concede twice in a 2-1 loss, tensions between player and manager boiled over.
Ince criticised Houllier's training methods in a team meeting, and Houllier responded, as detailed by Jamie Carragher in his 2008 autobiography, by questioning his application at Melwood.
This prompted an irrevocable fallout between the two that saw Ince left out of the Liverpool squad for their pre-season preparations that summer, before joining Middlesbrough ahead of 1999/00.
"I just wanted to punch Houllier in the face," Ince said shortly after his move to the Riverside. "If I was younger I would have. He would have deserved it."
Robbie Fowler and Phil Thompson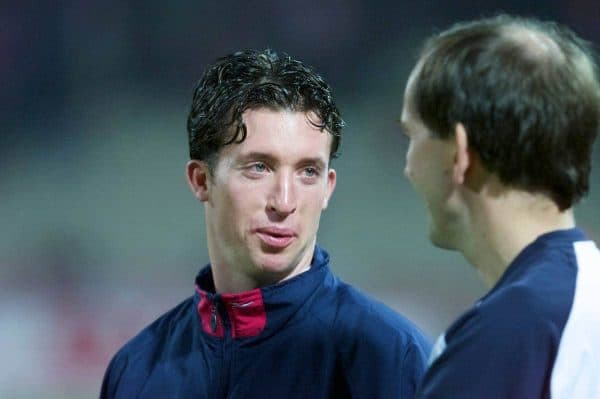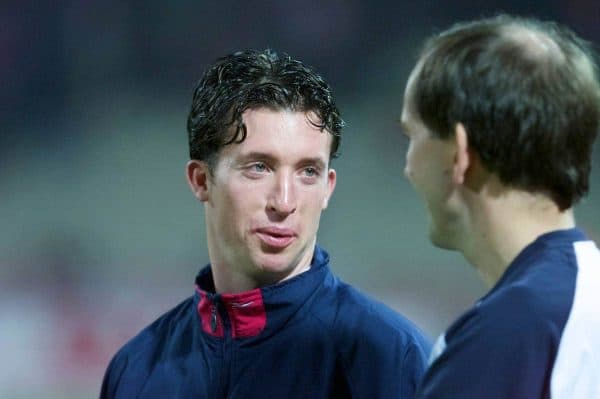 Few Liverpool players are as revered as Robbie Fowler, with memories of a fallout between the striker and both Houllier and his assistant Phil Thompson something of a distant memory.
But after 17 years on the books at Anfield, Fowler left for Leeds United in 2001, with a training ground confrontation with Thompson prompting a chain of events that saw God leave Merseyside.
Houllier subsequently dropped Fowler from his squad for their Charity Squad clash with Manchester United, and while he went on to make 17 appearances for the Reds in 2001/02, he was on the move in January.
Fowler revealed in his 2005 autobiography that Houllier had been prompting reporter Chris Bascombe, then of the Liverpool Echo, in order to force the striker's exit from Merseyside.
"It is clear that myself and Gerard never got on, but I don't think I've mullered him in the book," Fowler explained ahead of the book's release. "I've just been honest about the way he treated me and I treated him."
Fowler rejoined Liverpool in 2006, less than two years after Houllier's departure.
Jerzy Dudek and Rafa Benitez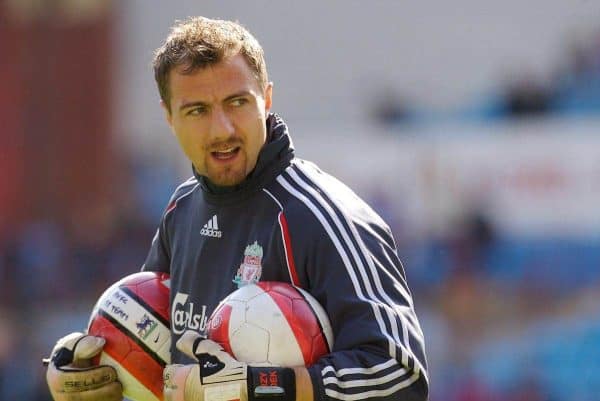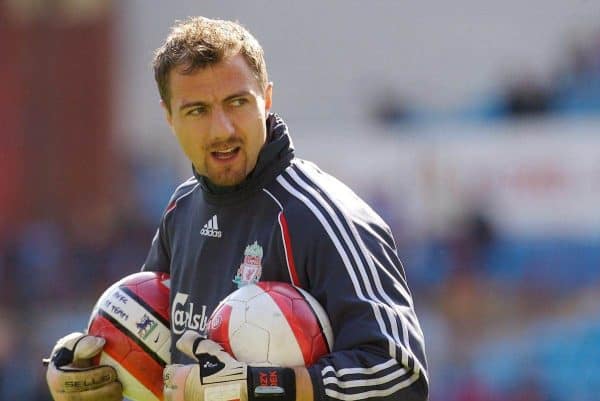 "I loved being at Liverpool, but Benitez clearly didn't want me," Polish goalkeeper Jerzy Dudek recalled in his 2016 book A Big Pole in Our Goal, detailing Rafa Benitez's move to sign Pepe Reina in 2005.
Reina's arrival came just months after Dudek had produced a legendary display in Liverpool's Champions League final victory over AC Milan, and he was understandably irked.
Dudek was subsequently demoted, spending the next two seasons on the substitutes' bench, and later added in his book that he "genuinely considered punching Rafa in the face" after the Spaniard failed to sanction his move to Cologne.
Eventually joining Real Madrid in 2007, Dudek's Liverpool career fizzled out disappointingly, and while Benitez is clearly a world-class tactical mind, the goalkeeper was just one of many players to find themselves at odds with his "cold and hard-faced" approach.
Yossi Benayoun, Albert Riera and Djibril Cisse are among those to have also fallen out with Benitez, while even Steven Gerrard has expressed concerns in the past.
Daniel Agger and Brendan Rodgers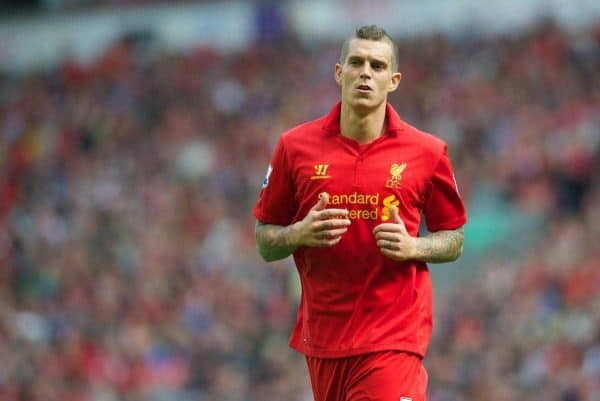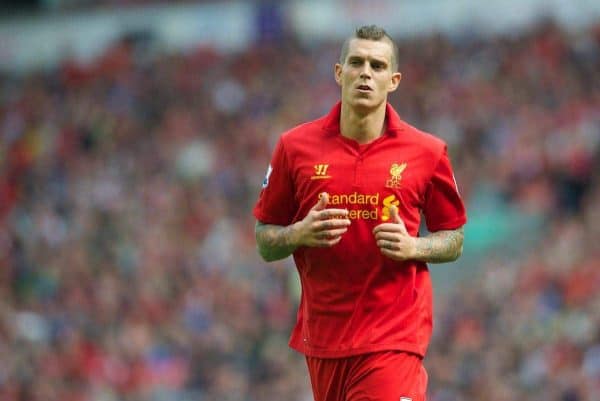 Daniel Agger's move from Liverpool to Brondby in 2014 represented a calculated decision by the Reds' hierarchy, as well as manager Brendan Rodgers—injuries had taken their toll, and ironically, Sakho's arrival the previous summer had made him dispensable.
But the manner in which the Dane departed Merseyside after eight years stuck in the throats of many, with the centre-back explaining shortly after leaving that it came after a disagreement with Rodgers.
Furthermore, in an emotional piece explaining Agger's lengthy injury problems in July, the now-retired defender his frosty relationship with Rodgers.
In particular, Agger revealed a confrontation at half-time during Liverpool's 4-3 win over Swansea City in 2014, as the Ulsterman criticised Agger and his centre-back partner, Martin Skrtel:
"Everyone was quiet but I stood up and said: 'How can you stand there and say that when we are only doing what you have been going on about all week?'

"Rodgers looked at me and muttered: 'Whatever.' I was substituted 12 minutes later."
Agger was not the only player to endure a problematic relationship with Rodgers, with Sakho also frozen out for periods during his reign, and the likes of Andy Carroll, Suso and Stewart Downing all criticised him following their departures from the club.
---
---