The average age of Liverpool's squad when they were signed is eighth lowest out of Europe's top-five leagues, a study has revealed.
The CIES Football Observatory has assessed the age at which each club in the Premier League, La Liga, the Bundesliga, Serie A and Ligue 1 signed each of the players in their senior squad.
Based on their findings, the Reds have the eighth-lowest average of player age at recruitment, at 23.75 years.
This comes with the likes of Loris Karius, Alberto Moreno, Jordan Henderson, Mamadou Sakho, Philippe Coutinho, Divock Origi, Marko Grujic, Emre Can and Joe Gomez all signed when 23 or under.
Remarkably, Spanish giants Real Madrid have the lowest average age at recruitment, at just 22.53.
Bundesliga newcomers RB Leipzig (22.62), their league rivals Bayer Leverkusen (23.07) and Borussia Dortmund (23.3), and Premier League challengers Tottenham Hotspur (23.35) round off the top five.
Spurs are one of only two clubs in the English top flight with a lower average than Liverpool, with Eddie Howe's Bournemouth (23.68) ranked at No. 7.
Jurgen Klopp's former side Mainz 05 (23.61), the Reds' rivals Manchester United (23.92) and Ligue 1 side Bordeaux (24) make up the rest of the top 10.
Arsenal (12th), Swansea City (21st), Chelsea, (24th), West Ham United (41st) and Everton (46th) are the only other English sides in the top 50, highlighting a trend in the Premier League.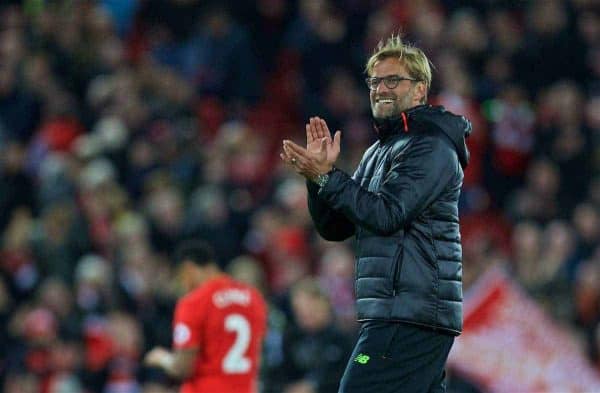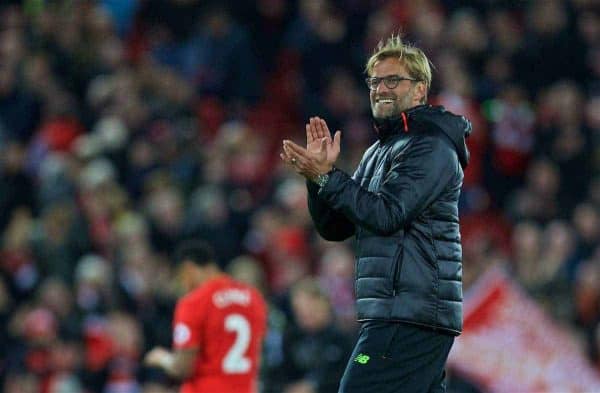 Liverpool's youth focus is admirable, particularly following the arrival of Klopp, and this should be commended.
However, this should only be considered a major success if they are to follow the likes of Madrid and Dortmund and pair this with results on the field.
Klopp already has experience of this, however, with the latter, and his influence could be a deciding factor.
However, his permanent signings so far—Karius, Grujic, Alex Manninger, Joel Matip, Ragnar Klavan, Georginio Wijnaldum and Sadio Mane—have been at an average age of 26.14, suggesting a blend of youth and experience is required in Klopp's book.