Former Liverpool defender Jamie Carragher believes Daniel Sturridge should look to adapt his game to improve his first-team chances.
Sturridge has started in just three of his seven appearances for the Reds so far this season, averaging just 45 minutes on the pitch per game.
This has seen the 27-year-old score twice, both in the League Cup against Burton Albion, while he has also tallied two assists.
Meanwhile, Jurgen Klopp's first-choice striker, Roberto Firmino, has scored four and assisted three in eight games, averaging a goal contribution every 97 minutes.
But it is Firmino's all-round game, with an indefatigable work rate lending itself perfectly to Klopp's high-intensity pressing game, that has earned him his regular starting role.
Speaking to ESPN, Carragher highlighted the "different things" Firmino gave Liverpool as a factor Sturridge must look to in order to regain Klopp's faith.
"He's only playing with one striker at the moment, which is a problem for Daniel. Last season he was playing with two," Carragher explained.
"So that's something that he's got to think about, work at, how can he improve? What is Firmino doing that he's not doing?
"Every manager sees it differently but at this moment Jurgen Klopp's gone for that one."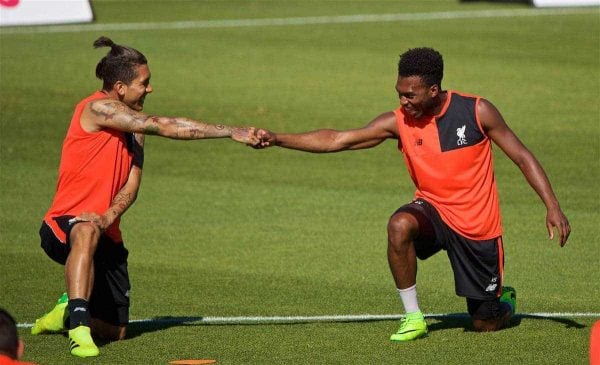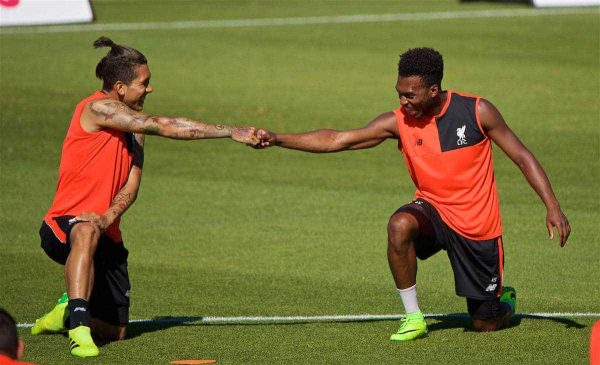 Sturridge has already averaged fewer minutes per goal contribution (78.5) than Firmino, and the No. 15's quality in front of goal cannot be questioned.
This is something Carragher continued to discuss, but with Klopp favouring a more well-rounded centre-forward in the Brazilian, it is clear that Sturridge has work to do.
"Daniel Sturridge's strike rate for Liverpool is outstanding. It's up there with some of the greatest strikers Liverpool have ever had," Carragher added.
"We know he can do that, but maybe Klopp wants different things that Firmino adds.
"So maybe Daniel has to look at that and think where he can improve to get back in the team."
Sturridge did show a similar intelligence off the ball in his first league start of the season in the No. 9 role, in September's 4-1 victory over Leicester City at Anfield.
This performance proved Sturridge is capable of filling this role effectively, but it remains a tall order to supplant Firmino as Klopp's first choice.
Injury to Adam Lallana could gift him that opportunity, however, with Klopp potentially moving Philippe Coutinho in midfield, and therefore Firmino out wide, if the Englishman's groin injury sidelines him for Liverpool's next outing.
That clash, at home to Manchester United on October 17, may hand Sturridge the chance to continue adapting to Klopp's demands.