One year after the appointment of Jurgen Klopp as Liverpool manager, former Reds defender Jamie Carragher is impressed with the impact he has made.
Klopp marks 12 months with the Reds on Saturday, having taken over from Brendan Rodgers on October 8 last year.
The German has made a positive impact during his time with Liverpool so far, leading them to two cup finals in 2015/16 and now to fourth place in the Premier League after seven games in 2016/17.
Klopp's arrival on Merseyside was seen as a coup by most, and speaking to the Liverpool Echo this week, Carragher hailed Liverpool's move, and the progress made under his guidance.
"The one man who takes most credit, and should take most credit, is Jurgen Klopp," he said.
"Maybe the club also for going for Jurgen Klopp.
"I think I mentioned when [Brendan Rodgers] was sacked, when Thierry Henry had his hands all over my thigh, that the only man that Liverpool should be going for is Jurgen Klopp.
"He was the outstanding candidate, he was available.
"There may have been some people thinking at the time that maybe he would be looking at teams closer to the top, winning the biggest trophies at the time."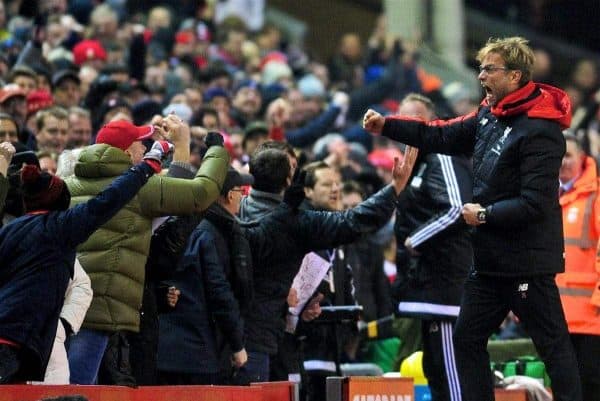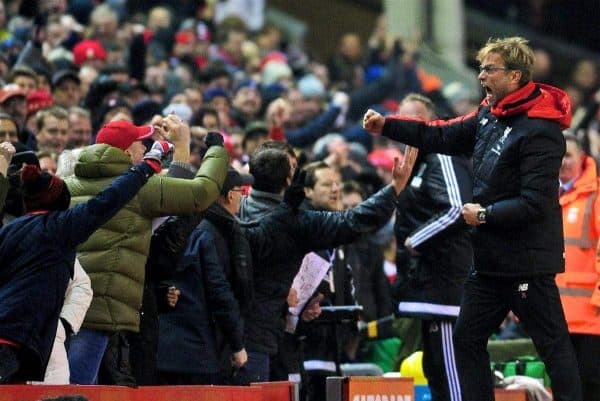 Liverpool were 10th in the Premier League on Rodgers' dismissal, after a fifth 1-1 draw in six games came away to Merseyside rivals Everton.
Klopp has lifted the Reds remarkably since, and Carragher continued to attest that "he's been everything that we expected him to be."
"We weren't struggling at the time, but we weren't exactly where we wanted to be, that's why Brendan Rodgers lost his job," the 38-year-old added.
"But he was the outstanding candidate, credit to the club for getting the deal over the line.
"I think he's been everything that we expected him to be: a fantastic football manager but also a fantastic character and addition to the Premier League.
"I can't think of any manager out there at this moment that would be a better fit for this club."
Few Liverpool supporters, and likely few of other clubs around the Premier League, would disagree with Carragher's assessment, with Klopp the perfect man for the job at Anfield.