Liverpool manager Jurgen Klopp expects his players to be revved up by the "special circumstances" of an encounter against Manchester United but does not want them to lose sight of their core principles.
On Monday Anfield will witness only the fifth evening kick-off in the last 35 years between England's two most successful clubs and most bitter rivals.
The game can often be a feisty affair on and off the pitch but Klopp is keen to embrace that—particularly being at home—without it damaging the strategy which has brought them five wins in seven Premier League matches this season.
"It's not allowed in a game like this that someone has to wake you up. That cannot—should not—happen," said the German.
"You should not ignore the special circumstances of a game like this. You have to be ready.
"You need to know that for Man United, this game is more important than for another team that faces us.
"But in a lot of situations you need to be really emotional but cool, really direct but patient.
"Creating a special atmosphere is important. That's the challenge for us, take the special things about this game then put them in our usual and normal style.
"I really expect a special atmosphere and you have to use that."
While Liverpool are seen to be on a good run, United are perceived to be wobbling after losing three successive matches in September and then being held to a 1-1 draw by Stoke immediately before the international break.
Klopp dismissed that suggestion, especially as the Premier League table paints a different picture, with his side in fourth before the start of the weekend and United in sixth and boasting the quality of summer signings like Zlatan Ibrahimovic and Paul Pogba.
"The situations are not that different," he added.
"What I heard was you think our situation is different and that means we are in a good moment and they are not in a good moment but I can't see a big difference with three points [separating the two sides].
"[Ibrahimovic and Pogba] are really world-class players. When you have them in your team, your team is not worse than last year for sure.
"This is a really strong side coming to Liverpool. They really know about football, they are experienced, cool in the right moments.
"They don't need the world-class performance to win a game. That's the biggest difference between the experienced and the less-experienced teams.
"It's more really about how they play and where the spaces are that we can use and the specific things they do in special situations."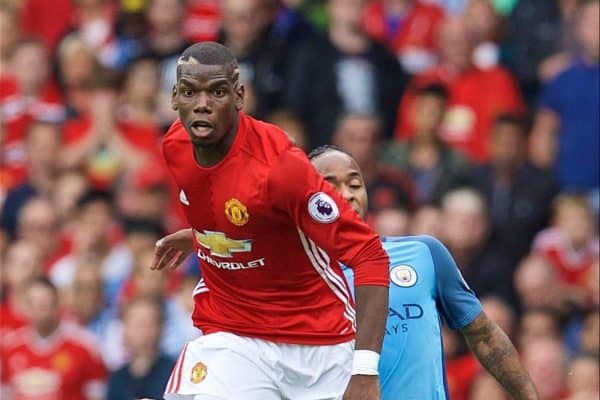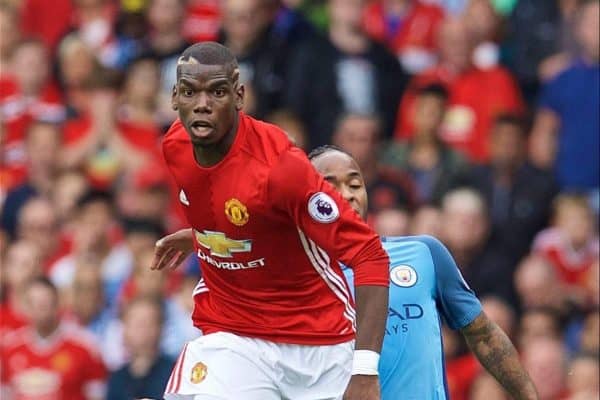 United spent vast sums of money in the summer—notably splashing out a world record £89 million to bring Pogba back to the club from Juventus—while Liverpool more than balanced their books by offloading a number of unwanted players to finance the £30 million transfer of Sadio Mane and a £25 million deal for Georginio Wijnaldum. It matters little to Klopp, however.
"I am absolutely not interested what other club's possibilities are, how much money they spent, or anything else," he said.
"It's not a competition. It's not that you win the league before the season.
"You have a team without spending money and you have a team with spending a lot of money.
"Everybody has their own possibilities, their own ideas, and I am really happy with our possibilities.
"We did what we did because we thought it was right for us.
"If other teams have another strategy or another idea, they have to do what they think is right."