Jurgen Klopp says his Liverpool side are not playing to entertain, insisting that his footballing philosophy is based solely on winning games.
The Reds have taken part in some stunning games since Klopp took charge just over a year ago, from the 5-4 win at Norwich City to the unforgettable 4-3 triumph over Borussia Dortmund.
The latest in a long list of thrillers took place on Saturday, as Liverpool overcame Crystal Palace to seal a 4-2 victory at Selhurst Park.
Although Klopp's side are now gaining a reputation for being one of the best teams to watch in Europe, the 49-year-old says his style of play is built around being successful.
"I don't think about it, actually," he said after the game in south London.
"We don't do it because we want to show something, we do it because this kind of football helps us, because we think the best kind of defending is keeping the ball.
"In our world, that's how it is. As long as we have the ball, it's quite logical, so it's not about entertaining."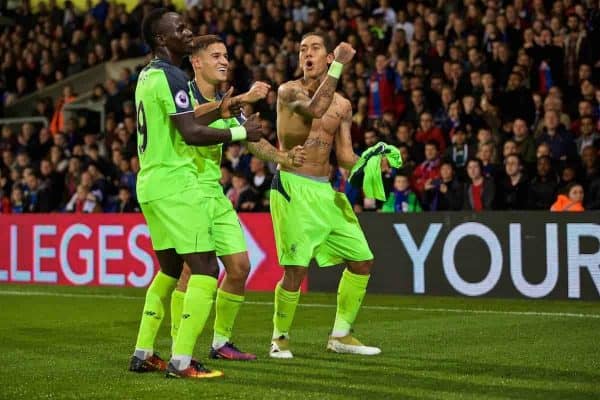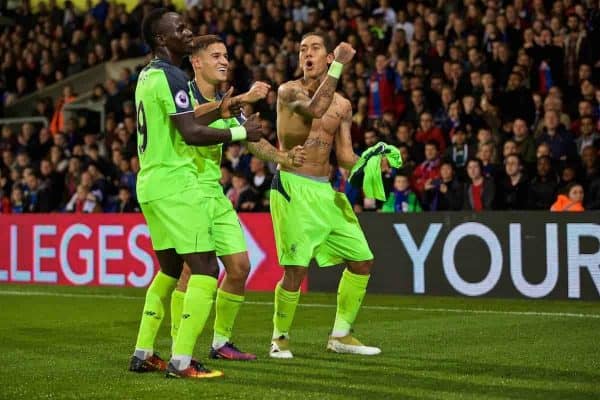 With some superb attacking talent at his disposal, including Philippe Coutinho, Roberto Firmino and Sadio Mane, Klopp feels it is best to utilise these players in the most productive way possible.
"Yes [it's the most effective way]," he added.
"When you have these boys it makes sense. That's how it is. They are able to do it and that's all what we think about.
"I know all questions will lead in the same direction: yes I'm happy today, not more, but happy.
"Especially happy with the reaction of the second part in the second half, when we came back to play football again, even when we were really tired by then, because the first half killed us a little bit."
Although Liverpool picked up three more points against Palace in their quest for a top-four finish and potential title challenge, the manager still admitted things weren't perfect.
"It was so intense, so wild and good, and the second half it was like 'oh my God, do the same again?' so you could really see it," he said.
"You could see that's not easy any more but then stay in the game, then defend serious.
"You have made these two really big mistakes in the first half, and even make a third one in the second half, because we can't switch on and off machines.
"Of course Loris [Karius] can play much better balls that he played today, the first half was not fantastic.
"In the second half, he can't not leave the goal and say 'oh sorry, it's not my day, please let me go in the dressing room'—no, stay there and block these shots and that's how development works.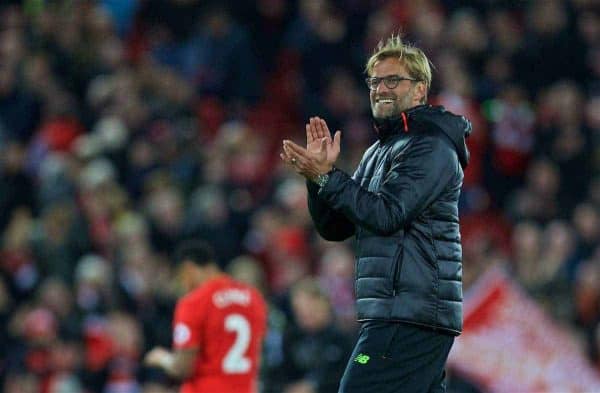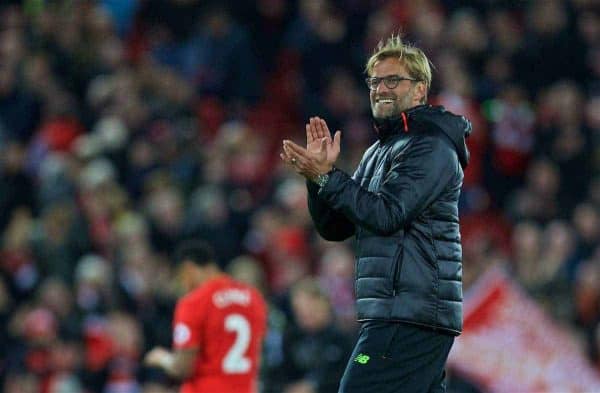 "I'm happy with the second part of the first half and the last part of the second half, and because of that, we deserved to win.
"[Attacking football] is no guarantee for anything, so you need to start new in each game always, there are different things to do.
"At Crystal Palace, it was completely different to West Brom last week, even when a few things of course were similar.
"You have to react and use another space, and then stay in the game and stay really kind of angry when you feel really good.
"That's another challenge, that was in the first 15 minutes which I didn't really like, playing bam-bam-bam like this, making all these moves and not shooting or finishing, it makes not too much sense.
"We only do it because we think it helps."
With no midweek commitments for the Reds, attention now turns to Sunday's Premier League clash with Watford at Anfield.
Liverpool are now unbeaten in 11 games, and have won six of their last seven in the league, as the Klopp revolution gathers pace by the week.