Estonian defender Ragnar Klavan has described the feeling on sealing his "dream" move to Liverpool, turning down Schalke in the process.
Klavan left Augsburg to join the Reds in a deal worth £4.2 million in July, in what proved to be something of a surprise move for the majority of supporters.
But having acquitted himself well in his four appearances for the club so far, including an excellent display in Liverpool's 5-1 victory over Hull City at Anfield, he is a welcome addition to Klopp's squad.
Speaking to Estonian broadcaster Eesti Televisioon ahead of his home debut for the Reds, Klavan detailed his discussions with Klopp, and the shock at securing a switch to Merseyside.
"I was in Augsburg eating somewhere, and I saw an English number come up [on my phone]," he said.
"My agent had told me Klopp would call, but he didn't say a certain time, so I assumed it was him.
"So I talked with him, in front of a restaurant somewhere in Augsburg.
"This whole situation, to be a 30-year-old Estonian and to have your agent calling you saying Liverpool is very interested in you, that Klopp is a big fan of yours.
"You could think that someone is doing some kind of [prank] television show."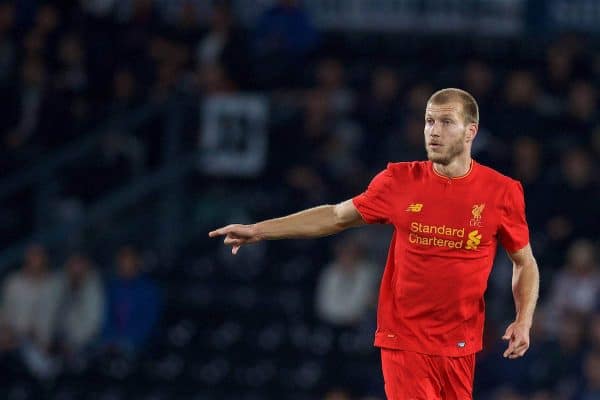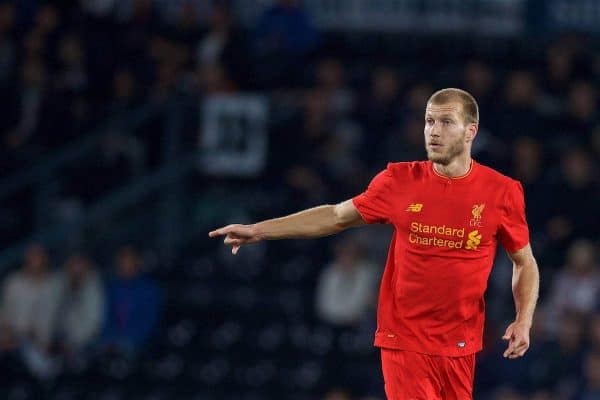 Klavan's humility has seen him settle in comfortably within Klopp's squad, and as the manager explained in September, was one of the key reasons he was interested in signing him.
The Estonian has moved into a modest apartment with his wife and two children, and is neighbours with another summer signing, Georginio Wijnaldum.
While Klavan explained he spends most of his free time with his family, he spoke of the positive atmosphere within Klopp's squad.
"If you look at the level the club is at, and how they play, then we have a very friendly squad," he added.
"I was surprised when I came here, I was expecting a bit of a tougher atmosphere.
"So far I've enjoyed every minute, every second—this is seriously the world's top level.
"This is definitely like winning the lottery for me."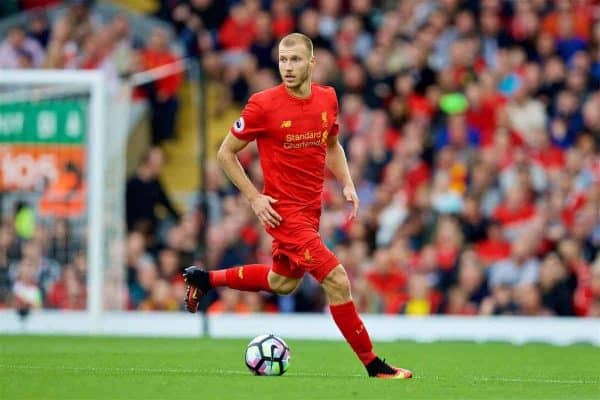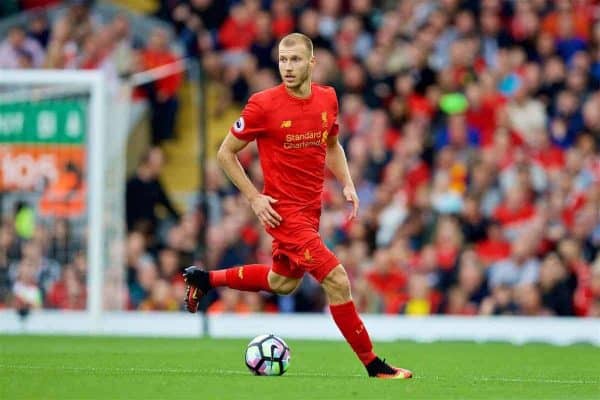 Klavan's strong performances at the heart of Klopp's defence so far will be encouraging for the future, with the 30-year-old joining Joel Matip and Dejan Lovren as great options at the back.
Seemingly content operating as backup to the first-choice duo, Klavan has vowed to work relentlessly until he retires, owing to his background as a young player in the Estonian town of Viljandi.
"In Viljandi, I was not the most talented player. I had to fight for it," he recalled.
"I also wasn't the most talented among the young players in Estonia.
"I might have had some talent but mostly it was hard work [that got me here].
"In football I have dreamed about a lot of things, and during my career most of them have been fulfilled.
"I have also made it clear to myself that up until the last training session, the last game, to give everything I have.
"So that when I end my career I won't look back when I'm 60 and remember that in 2010 I slacked off.
"It's one of my principles to always give my maximum effort, so that I won't have any regrets."