Liverpool are now presented with, on paper, a winnable run of fixtures following a tough start to the season. But West Brom and Tony Pulis have proven tough to beat lately.
Emerging from a testing opening eight fixtures with 17 points and in fourth place, Liverpool's start to the campaign has certainly been productive.
The next challenge for Jurgen Klopp's side is to ensure that positive work is built upon by capitalising on a potentially rewarding run of games against extremely beatable opponents.
First up is West Brom at Anfield – a fixture that should see maximum points routinely won but has proven far from straightforward in recent years.
With no margin for error as strong progress is sought, Liverpool must address their West Brom woes to start the potentially prosperous stretch as they mean to go on.
West Brom Woes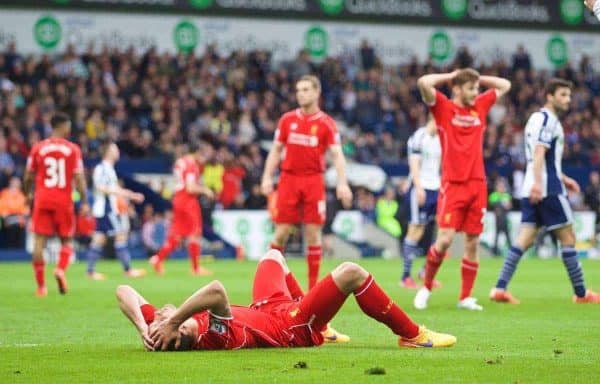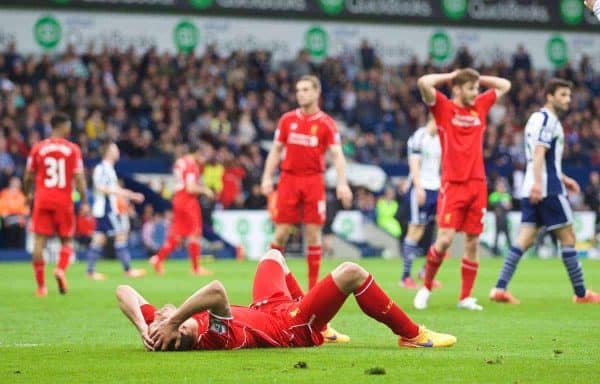 Liverpool's problems against smaller clubs have been well-documented, and West Brom are one of those the Reds have faltered against all too regularly.
That Liverpool are unbeaten in the last six meetings may not suggest it, but dig a little deeper and you find the Reds have won just two of those, drawing four – including three straight stalemates.
Consistently dropping points at the Hawthorns, where Liverpool are winless in their last four trips, has been disappointing, as has the Reds' uninspiring home form against the Black Country outfit.
Liverpool have won just two of the last five Anfield meetings – drawing once and losing twice, suffering successive defeats against former employees, Roy Hodgson and Steve Clarke in 2012 and 2013.
Those dire losses were followed by back-to-back home wins – a 4-1 thrashing in October 2013 and 2-1 win a year later – but the Baggies caused further frustration on their last trip, earning a 2-2 draw against Klopp's side last December.
Plucky Pulis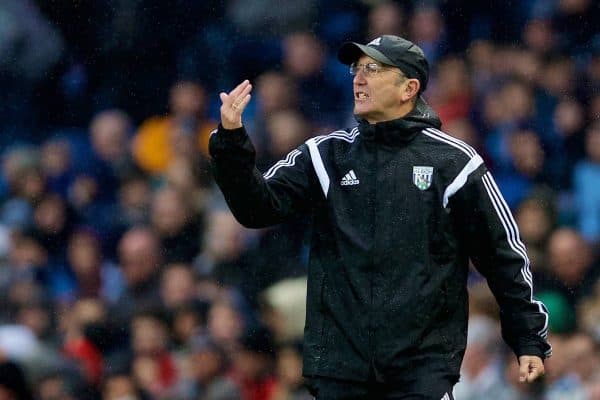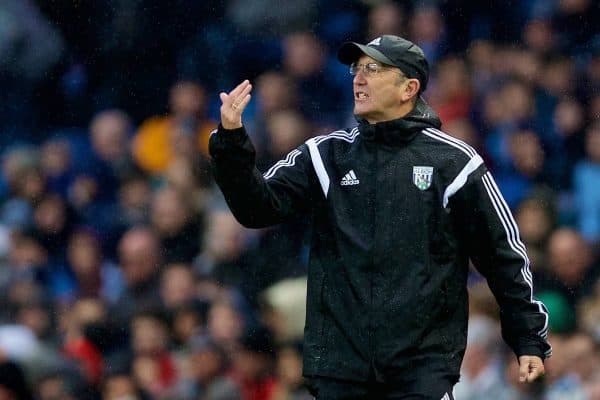 This form may not be completely dreadful but it is undeniably poor, much like Liverpool's record against teams managed by Reds nemesis Tony Pulis.
Liverpool have beaten the Welshman's teams just four times in 16 attempts, being held to nine frustrating stalemates – and not since Luis Suarez netted on his debut in a 2-0 win over Stoke in 2011 have Liverpool beaten a Pulis team in the league.
We have, though, beaten Pulis teams twice in the cup since then (October 2011 in League Cup and March 2012 in FA Cup, both 2-1).
Struggles against West Brom and Pulis have been bad enough on their own, but having merged together to hold Liverpool to three consecutive draws, it provides concern ahead of a crucial game.
Facing Pulis' teams is never enjoyable and it wasn't last December at Anfield for Klopp, who described the Baggies style, "a wall with only long balls and only set plays" after a scrappy 2-2 draw.
Klopp declared himself "really satisfied" after Divock Origi salvaged a point, sparking a show of unity between the team and fans at the Kop end, but now knowing full well what they face and the form his team have shown, he's unlikely to be this time.
Forward Movement & Set-Piece Strength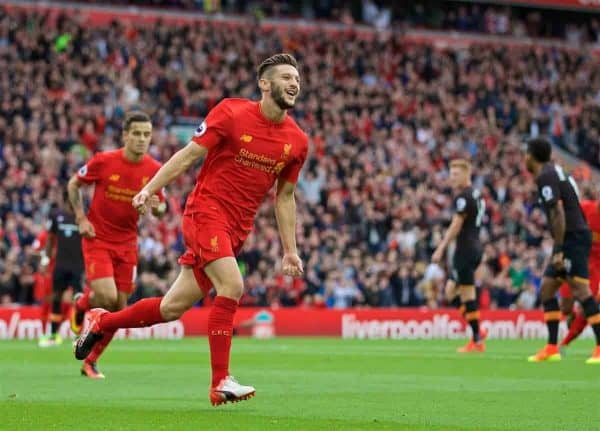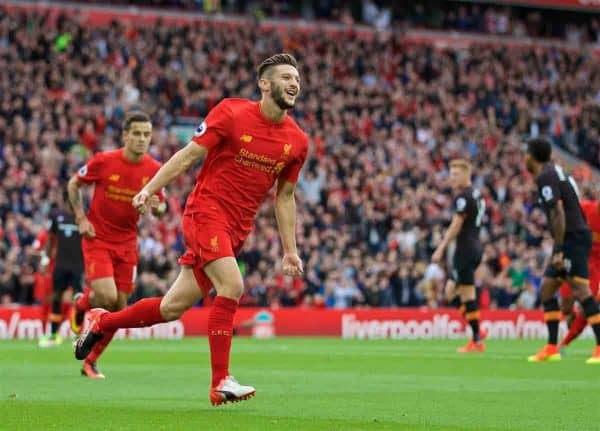 Liverpool were frustrated by Jose Mourinho's parked bus tactics last time out and a similar test awaits against Pulis' outfit.
Klopp attributed a lack of patience to the Reds' flat display at Anfield, and more control in their approach – probing with shorter and sharper passes in and around the box – will be required against a similarly deployed Baggies rear-guard.
Better final third movement and energy in midfield will assist this, and Adam Lallana's likely starting XI return alongside Georgino Wijnaldum's possible comeback, could provide the catalyst.
The work rate and link-play Lallana provides was sorely missed against United, and having seemingly come through his substitute appearance unscathed, his full comeback seems certain.
The physical battle that awaits could see Klopp keep Wijnaldum in reserve and stick with Emre Can for the added height and presence the German offers.
Restoring Lallana will allow Philippe Coutinho to return to his influential left-side role, but crucially, Roberto Firmino to take over striking duties from out-of-sorts Daniel Sturridge, who should make way after an ineffective showing against United's physical centre-backs.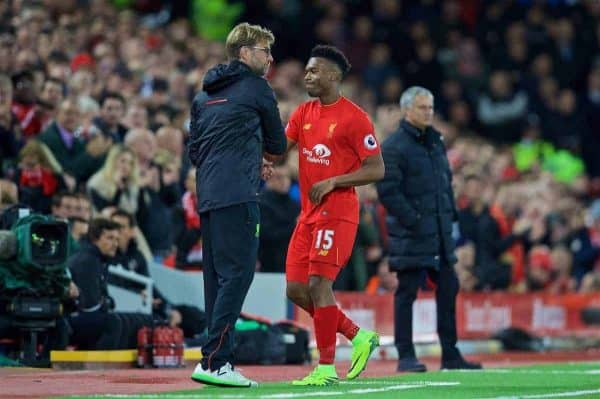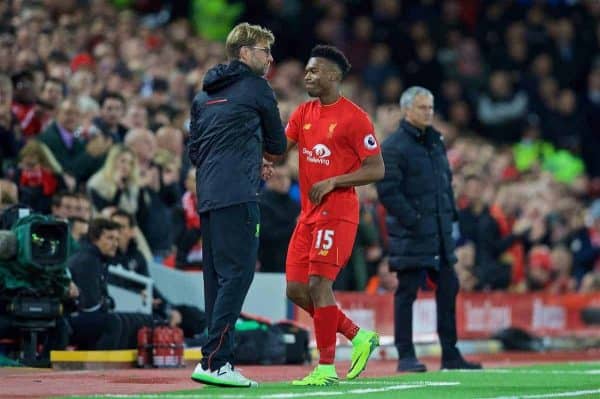 Similar treatment will come from Pulis' hands-on defence, making Firmino a better pick for his movement and work rate to unsettle the Baggies' strong but flat-footed backline.
These changes could help in attack, but Liverpool will have to deal better with the long-balls and set-pieces Klopp knows all about.
"The good news is it is not easy to outplay us, the bad news is, we don't defend at 100% on set-pieces", Klopp told the Liverpool Echo this week.
"That's another kind of truth, so we need to be really concentrated. We can't avoid the set-piece, we have to defend them really well."
The Reds conceded twice from set-pieces in the last Anfield meeting, and with West Brom having scored a league-high four goals from corners already, organisation and marking in the box will be crucial, as will protecting Loris Karius, who will be cross-examined at every opportunity.
Reversing Fortunes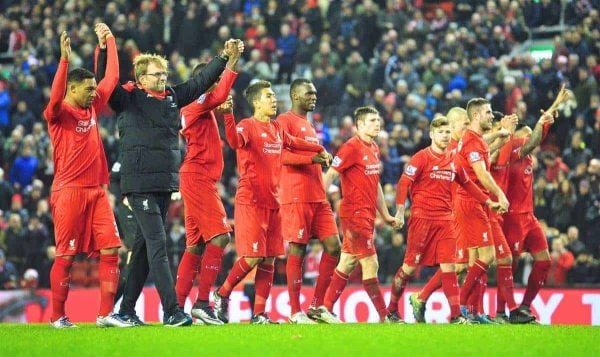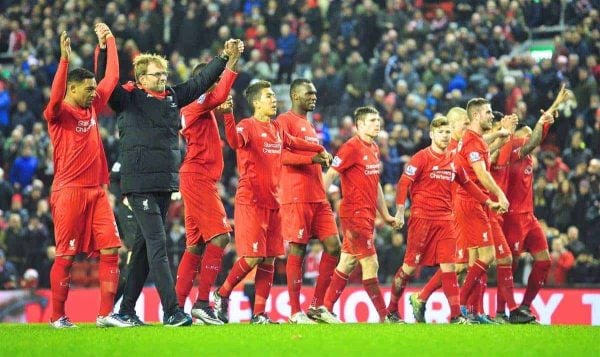 Liverpool's strong start has primed them perfectly for a period that could really elevate what is shaping into a promising league campaign.
Klopp's men have claimed some fantastic results against direct rivals but now they must ensure slip-ups are avoided and vital points aren't dropped – especially at Anfield.
Patience will be required against Pulis' men, as will a more energetic midfield display and purposeful offensive performance from Klopp's side.
Liverpool enjoyed a near faultless run against the Baggies at Anfield prior to recent struggles, winning 13 of 14 meetings between 1977 and 2010.
There's no better time to begin re-establishing that dominance than on Saturday as the Reds seek the perfect start to a winnable run.